Words matter. By choosing how we frame and talk about something, we induce others to think about an issue in a specific way. This framing can drastically change someone's perspective about the issue.
To present a public position the speaker carefully chooses the words and concepts to achieve the specific goal intended. As the creator of the impression, the speaker shoulders the responsibility to address the potential gaps or misunderstandings.
Mr Peter George Jr, in his television appearances, made eight specific points, all of which I addressed in my initial contribution. This analysis is termed 'voluble'. Is it that I misrepresented him or is it that 'no dog should bark'? Should I have steupsed and moved on?
Doing that would be irresponsible of me since misinformation would have entered the public arena.
He interpreted my analysis as personal attacks. In response, he shifted the narrative and launched an ad hominem attack. Not answering basic counter arguments, he believes that I qualify to analyse his position only if he knows me. In deference to this arrogance, I will lower my privacy screen.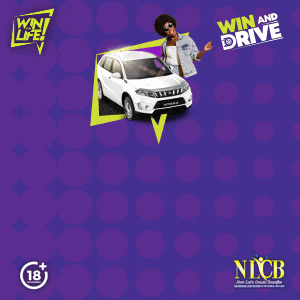 Self-praise is no praise, my mother always cautioned. But it is important to rebut my being an 'armchair' critic, unqualified to comment on business. Dennis Ramdeen, of Pepper advertising agency, his frequent customer, had this to say:
"Noble has in the past led the Bermudez brand across the globe and also runs Market Facts and Opinions, one of the premier research agencies in the Caribbean.  A better strategic thinker and reader of situations you will not find."
The newest board member of Republic Bank, Mr Nicholas Gomez, was the lead auditor for 14 years for the companies I ran. As a valued customer, Mr George should seek an audience with him and be enlightened about my grasp of finance and ability to run and transform a local business into a regional powerhouse.
Mr George Jr may or may not remember the famous 2011 'Patty Wars', which threatened to shut down trade between Jamaica and Trinidad, and which was defused by the creation and funding of a Trade Facilitation Desk.
Mr Anthony Gomes, a fierce Jamaican advocate, wrote in the Jamaica Observer: "The trade desk is uniquely a private sector initiative which has emerged due to the foresight of the Bermudez Group that originated and funded the project … creating a way forward to improve and increase the volume of trade in goods and services between Jamaica and T&T."
This was a counter position to other Trinidadian businessmen who were grumbling about the actions of the Jamaican government. That single action defused the potentially disruptive quarrel with our largest trading partner.
The Bermudez Group is the only TTMA member to ever volunteer, at no cost, two top level executives to run its affairs for four years and to provide a free resource to further the analytical work on trade agreements then being negotiated. Some businesspeople think about the country's wellbeing and not merely their narrow interests.
It is important to analyse his new position. He now adopts concern for households and yet makes an outrageous claim that 'our government relief programmes have not been directed at businesses'. This plainly is not true.

The finance minister, Colm Imbert, in March said: "We are ensuring that a systematic resumption of economic activity would take place in healthy and safe surroundings."
The Central Bank has provided stability to the financial system, supporting the flow of credit to the economy. In June, a $300 million loan facility to small and medium sized businesses was made operative.
The Market, Facts and Opinion (MFO) report, July 2020, done for free and in conjunction with three leading business organisations, is instructive. The business respondents acknowledged the government help offered even though they pointed to the difficulty in accessing the same.
Nine in 10 respondents indicated being either 'very satisfied' or 'satisfied' with the phased re-opening plan of the government.
I am accused of not understanding the basic concept 'that cash flow—not prior year profit—determines the survivability of a business'. I really do not understand that simplistic interpretation. Cash flow and reserves are important as I have earlier argued. But one needs more than that in this Covid environment.
Businesses need to pass the 'going concern' test and the underlying assumptions made must be appropriate. Hence my question re the sustainability of the business model and strength and use of the balance sheet.
To run a successful business, one uses metrics. The market is brutal. Personal hubris matters not. In 2007, what did Bermudez do with a business customers loved but which did not reach its targets? It shut it down.
In this regard, what were the metrics that informed the opening and closure of the Trotters outlet in San Fernando? How did that cash outlay and the diffusion of human resources affect the survivability of the overall business?
Is that the straw that broke the camel's back with Dr Keith Rowley's review only days away, or is this political gamesmanship?
I hope that Gerry Kangalee's advice re retrenchment has been taken. Incidentally, the labour count for the total category includes fast food places, roadside vendors, caterers and parlours, which accounts for 40,000 (66%) of the now dramatically revised, but correct, claim of employment of 61,000.
It is untrue to claim that we have had 'five years of recession'. It has been longer but was masked by the rape of the National Gas Company. He gaslights me by accusing me of ignoring this situation, which I did acknowledge.
I noted his silence about the long-term economic ineptitude. I can point to my personal record of engaging Messrs. Kenneth Valley, Lenny Saith and Stephen Cadiz about this issue.
He considers my claim of being among the 'less fortunate' as laughable. I, however, can point to my deep involvement in domestic violence matters starting as a board member, under Radhica Saith, of The Halfway House for Battered Women. I can escort him into the 'belly of the beast', as described by Bishop Harvey, to show my continuing work in Laventille. I am not him. He can laugh. I cry.
The closing statement: 'Whether or not, there is a resurgence of Covid is irrelevant to Trinidad and Tobago' is stunning. Thank God our country's fate is not in his hands.
Warren Buffett's remark: "It is only when the tide goes out that you learn who's been swimming naked" is appropriate. Thankfully, there are still enough people to make the desired difference in our country.