The Trinidad and Tobago government came in for high praise for its phased re-opening of the economy while a large percentage of businesses were aware of initiatives meant to cushion the blow of Covid-19, according to a study by Market Facts and Opinion (MFO) published on 17 July 2020.
However, less than half of businesses who participated in the study benefitted from the various initiatives while 40 percent or less are confident of the government's ability to sustain the economy or deliver a workable plan via its 'Road Map to Recovery' team.
The MFO's 'business outlook study' is its fourth survey since the onset of novel coronavirus restrictions and aims to 'gauge the national perceptions and sentiments about the impact of Covid-19'.
The study comprised of 157 surveys and was done in collaboration with the Trinidad and Tobago Chamber of Industry and Commerce (TTCHAM), the Trinidad and Tobago Manufacturers' Association (TTMA) and the American Chamber of Commerce of Trinidad and Tobago (AMCHAM T&T)—over a two and a half-week period (24 June to 13 July) via an online platform.
A quarter of the companies are in the manufacturing and distribution sector with professional/consultancy (16%), retail sales (non-essential) (12%), construction (10%) and retail sales (essential) (10%) being the most dominant businesses surveyed.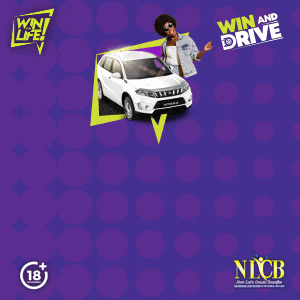 Eighty-percent of the responders were executive/senior management while 55% of the businesses are from west Trinidad followed by central (18%), south (12%), east (10%) and Tobago (2%).
The study listed its key findings as:
Virtually all respondents are concerned about the future of their business and are therefore looking to alternative ways and cost-reduction strategies to support their business.
Only two in ten businesses have considered relocating their operations locally as a means of managing their business risks. On average, businesses expect to see a 19% decrease in revenue for 2020 compared to the previous year.
While good health and hygiene remain top priorities, in this wave, more stringent economic measures are observed as a means of managing costs. At least a third of businesses have made salary and employee cuts.
Businesspersons continue to acknowledge the seriousness of Covid-19 and the economic impacts and business changes it brings with it. A significant majority agree that job security for most persons is uncertain and that the economic impact will be greater than the outbreak itself.
Most businesses presume the continued utilisation of online platforms incorporated into business operations. However 4 in 10 persons experience hindrances in their ability to conduct business.
There is a significant level of satisfaction with the government's phased reopening plan as 9 in 10 participants say they are either 'very satisfied' or 'satisfied'.
While satisfaction in the government's phased reopening plan is high, there is lower levels of confidence in the government to sustain the economy and in the 'Road to Recovery' team, as there is much doubt in the government's ability to effectively execute and deliver on strategies outlined.
Although there is generally a high awareness of the initiatives announced by the government to support the economy, usage levels are relatively low. Persons have either acknowledged that they are awaiting its execution or expressed that the initiatives are 'not applicable' to their business.
The government's phased re-opening was a success according to most respondents with 30% 'very satisfied' and 56% 'satisfied' with the handling of this exercise, compared to 10% 'dissatisfied' and 3% 'very dissatisfied'.
But what comes next?
Eighty-four percent of businesses fear that 'the economic impact of Covid-19 will be greater than the outbreak itself' while 71% believe things will get worse before they improve and a whopping 90% are uncertain about job security.
Thirty percent of businesses are 'extremely concerned' about their future while 33% are 'very concerned' and 24% are 'concerned', compared to 12% who are 'not very concerned' and 1% being 'not concerned at all'.
Can the government help?
"Whilst I am confident that the Road to Recovery Team will provide economically sound solutions for us to move forward," said one responder, "my concern lies with the government's ability to execute these plans, both from a financial and intellectual perspective."
Only 6% of responders said they were 'very confident' in the government's ability to sustain the economy and 31% percent identified as 'confident', while 31% are 'not confident' and 8% are 'not confident at all'.
Three percent of those surveyed claimed to be 'very confident' in the government's economic recovery team with 35% 'confident', while 26% were 'not confident' and 4% 'not confident at all'.
On the topic of government initiatives to support the economy, there was generally a high awareness of what was on offer—with one notable exception. While 75% of responders had 'heard a lot' about salary grants for employees, 19% 'heard a little' about it and 6% had 'not heard' of it, when the topic turned to foreign exchange funding for importing essential items 39% of business persons had not heard of it at all and just 26% 'heard a lot' about the offer.
A bigger problem appeared to be accessing the initiatives. In each instance, between 50% to 94% of businesses felt the relief measure was 'not applicable' to them while the highest rate of use for any initiative was 26% for the 'waived penalties and deferred payments on loans'.
In most cases, more businesses were awaiting execution after applying for government relief as opposed to those who had benefitted from them.
"Economic confidence has not returned," stated the MFO, in its findings. "Persons are split in their confidence in the government's ability to put the right measures in place to sustain the economy. Similar sentiments are expressed about the 'Road Map to Recovery' team.
"With general elections upcoming, there is tension on how best to ensure true recovery and potential growth of the economy in the aftermath of the pandemic. It is in facing this reality, business survival depends on the ability to swiftly adapt and readiness to face the ever changing environment.
"Great sacrifices lie ahead, and the business community needs perseverance to outlast the negative economic impacts."