The West Indies Cricket Team's Test series win over England, secured earlier this month, was their first triumph over any team above Bangladesh and Zimbabwe in seven years. The West Indies had not defeated England since 2009 while, to find a similar margin of victory over our former 'colonial masters', one would have to go back for over two decades to 1988.
It is understandable then that regional cricket fans reacted with a mixture of bemusement and outrage at the negative reactions from the International Cricket Council (ICC) to the joyous occasion.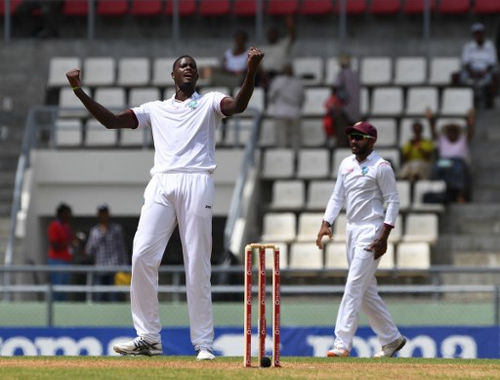 First, the ICC fined and suspended West Indies captain Jason Holder—the most outstanding player of the series—for his team's slow over rate, despite the fact that the hosts won the first Test within four of the five allotted days and the second in three.
It is a rule, incidentally, that is always more likely to punish teams with a four-pronged pace attack, like the West Indies, than those with spinners. But then CWI president Dave Cameron often appears happier tackling his own players and staff, as opposed to providing thoughtful and forceful representation for the region on the international stage.
Next, the Sir Vivian Richards Ground in Antigua—the scene of West Indies' series win—received a demerit point for being 'below average' by ICC match referee, Jeff Crowe, although the hosts batted for 131 overs and scored more than 300 runs in their first innings at the venue.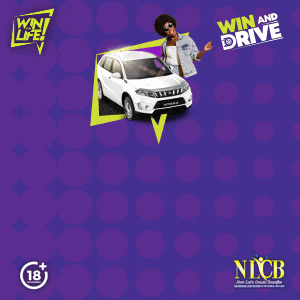 Any ground which receives five demerit points over a five-year period will be banned from hosting internationals for 12 months.
And today Trinidadian pacer Shannon Gabriel, whose 'well-sustained and accurate pace bowling'—according to ESPN's CricInfo—was one of the highlights of the West Indies triumph, was suspended for four ODI matches for alleged homophobic comments in a sledging incident with England captain Joe Root.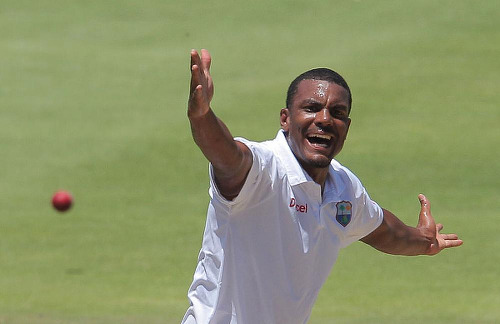 Root, who the stump mic supposedly caught telling Gabriel: 'Don't use it as an insult. There's nothing wrong with being gay"—has emerged, according to the international press, as the progressive hero of the affair.
No marks for who was derided as the backward (add stereotype here).
For all the claims that world cricket stands to gain from a rejuvenated West Indies team, the ICC clearly is not minded to offer a touch of common sense in its judgment of the 'Maroon Caps'—as evidenced particularly in Holder's treatment.
But regional cricket fans must resist the urge to make Gabriel—who was charged under Article 2.13 of the ICC code of conduct for 'language of a personal, insulting, obscene and/or offensive nature'—the martyr of a global conspiracy.
Trinidad and Tobago, and perhaps much of the Caribbean, remain distressingly reluctant to accept that human rights extend to the LGBTQI community.
Barely a year ago in the case of Jason Jones versus the AG of Trinidad and Tobago, High Court Judge Devindra Rampersad—in declaring as 'unconstitutional' sections in the Sexual Offences Act which criminalised buggery between two men or a man and a woman—ruled: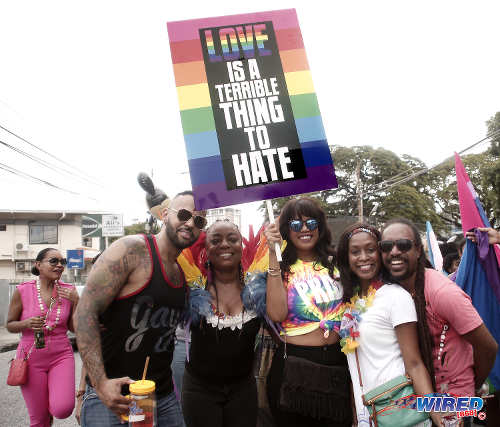 "The claimant, and others who express their sexual orientation in a similar way, cannot lawfully live their life, their private life, nor can they choose their life partners or create the families that they wish. To do so would be to incur the possibility of being branded a criminal. The Act impinges on the right to respect for a private and family life."
Attorney General Faris Al Rawi responded to the judgment by, almost farcically, vowing to go to the Privy Council.
Gabriel's case foretells what sympathy lies in store for Al Rawi's legal excursion overseas. More pertinently, it should offer another opportunity for us to reflect on our own attitudes towards our brothers and sisters who hold different sexual preferences.
Roughly a month ago, a homophobic 'dubplate' by soca star Denise 'Saucy Wow' Belfon again opened a window to discuss local thinking on sexual preferences. Personally, it took a while to work out what made me most uncomfortable about Belfon's chant—for someone who spends a lot of time analysing issues, introspection can admittedly be a slow process.
Belfon's aggressive cries of 'kill battyman' made me wince; but that was not it. It was that, 22 years ago, I might have been chanting right along with her—jabbing the air aggressively with two fingers shaped like a pistol.
Back then, I thought homosexuality was unnatural and immoral. But then I got a boss who was homosexual. Or at least I thought so; everyone in the office did.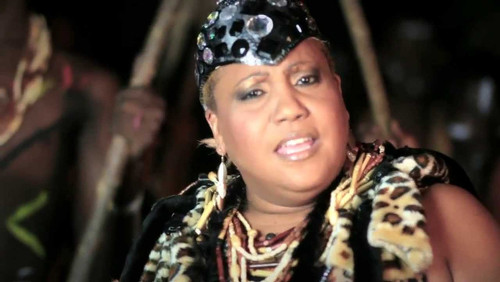 Homophobia 101 teaches you that those cursed with the lust for people of the same sex are just burning for the chance to defile good straight men like myself.
Truth is, we should get over ourselves. Although he was almost certainly gay, he never hit on me once. But he was a good boss in every way. He offered advice when necessary and supported me professionally at every opportunity. He respected my talent, as I grew to respect his advice.
I was a young man then; but I began to feel guilty for those hateful thoughts towards something I did not really understand.
Over time, my disgust gave way to pity and then resignation before, eventually, acceptance.
'Well, once allyuh don't come around me… then I'm cool'; became 'well, they are people too; so they should have as much rights as the rest of us'…
Today, I don't care one jot what the sexual preference of a colleague might be. I've never spoken to a member of the LGBTQI community about life with that particular orientation. Is that the next step? Time will tell.
What would I tell 'Saucy Wow' or Gabriel—or, better yet, the younger me?
Be open minded. We get smarter and more aware of our misperceptions as we age. If not, we are doing it wrong.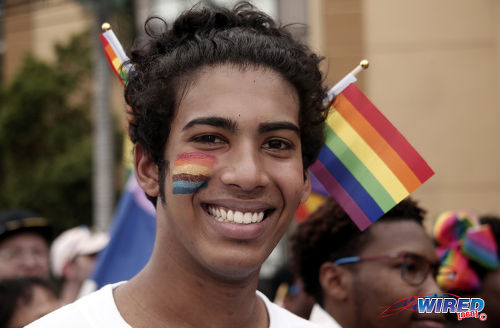 My pity is not for the LGBTQI community; but for those who view them through their own ignorance. I pray they critically challenge those biases one day.
And for the homophobic men who are afraid that gays are lurking in the shadows with unnatural desires, waiting to pounce. Trust me, Mr Hot Stuff. You're safe.
To Gabriel's credit, he—unlike Belfon—accepted he was wrong. That is a solid first step. Trinidad and Tobago, collectively, cannot afford to give mixed messages to our young men and women on issues like this.
If our education system is supposed to prepare children for life in the real world, then surely this is not a topic we can continue to ignore.
We must do it because it is right; not because of the sneers of the British media.
In England, after all, Sol Campbell—a former Arsenal defender of some distinction with 73 international caps for England—can barely get off the team bench at League Two football club Macclesfield Town without being met by volleys of homophobic insults from opposing club supporters.
Campbell was far better treated in Trinidad, where he worked for close to eight months as assistant coach with the Soca Warriors.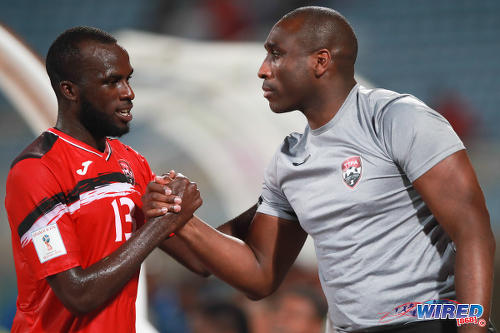 Sixteen years ago, the ICC was not quite as progressive when top Australia pacer Glenn McGrath decided to spend as much time as possible questioning the sexuality of legendary West Indies and Trinidad and Tobago batsman Brian Lara.
With a humiliating defeat on the cards for the 'Aussies' in the Fourth Test in Antigua, McGrath allegedly asked West Indies and Guyana batsman Ramnaresh Sarwan: "What does Brian Lara's d**k taste like?"
Saran replied: "I don't know. Ask your wife."
McGrath's wife, Jane, was very ill at the time and the towering Australian quickie went apoplectic.
The Caribbean does not need lessons in morality from the likes of the ICC or the British media. But that does not absolve us from the responsibility to do the right things for ourselves.
Editor's Note: Click HERE to read Shannon Gabriel's account of what transpired during his verbal exchange with England captain Joe Root in the third Test.