"In the air… and out!"
That's Richie Benaud, the Voice of Cricket, describing a dismissal. Yeah, describing. 
Five words. More than enough. He is, you see, on television.
The name Jimmy Magee probably does not ring too many bells. But he outdid Benaud. 
That came during Diego Maradona's magical half-the-field-run-and-score in the 1986 World Cup quarter-final against England,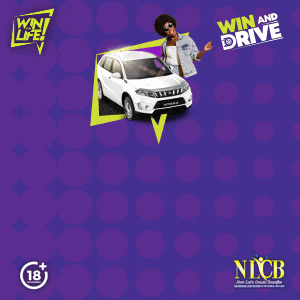 "Enrique to Maradona," he says, his tone neutral, as we see the midfielder feed his captain inside his own half. Dieguito takes possession, turns and races forward, giving three Englishmen the slip.
"Different class," comments Magee, matter-of-factly.
Eventually, we see arguably football's best-known left foot release the ball that had been glued to it during the 50-yard run, sending Peter Shilton the wrong way and knocking it into the unguarded net. 
"Different class!" Magee exclaims excitedly. 
Four words. For the World Cup's greatest ever goal.
It is not in dispute: on television, less is more effective. 
But Samuel Badree hasn't got the memo. 
Or he hasn't troubled to read it. Or to learn from experience.
I mean, what obvious communication lesson do we learn from the existence of asap, BFF, BRB, Lol, NNTR, Plz, ROTFL, SYS, Thx, TTYT, etc. and dozens of different emojis? Isn't it that nowadays, in the Age of Social Media and E-literacy, less is more effective?
And that development—regression?—really only came three or four decades after Marshall McLuhan told the world in the 1960s that the medium is the message.
What did he mean? Simply put, it's not what you say that matters so much as where you say it.
Michael Holding, who earlier this month won the Sports Journalists' Association Award for Best Pundit in 2020, gets it. When doing TV commentary, he said after receiving his award, he puts the focus squarely on 'supporting the image'.
But regardless of the eloquence of the picture on the screen, Badree has something to say.
Not to add, mind you. Merely to say. 
Some people, i95.5FM repeatedly reminds us, speak because they have something to say; Badrees because they have to say something.
Following McLuhan, that may well work elsewhere. For instance, in voice media, where 'dead air' is anathema. Badree would be a perfect fit.
But not in vision.
He abhors silence. He simply will have none of it. 
So Holding, the pacer, is Whispering Death; Badree, the spinner, is Blathering Death. 
"For God's sake, an exasperated ex-TTT friend texted me during yesterday's second day's play, "can't someone tape Badree's lips shut?"
The former leg-spinner reminds me of a WASA main leak. With similar prospects for rapid repair.
You see, it's not as if is he's treating us to new, useful insights about what is happening on the field. 
Or offering the sort of finely nuanced clarification heard on television during the mid-March Newcastle vs WBA game.
Responding to a statement by the former-footballer-turned-commentator now de rigueur on every commentary team, the professional broadcaster demurred.
He did not feel, he said, that both sides had had their chances.
"I think there have been opportunities," he finessed, "without their quite rising to the level of chances."
Would that Messrs Badree, Ian Bishop and Daren Ganga might one day be capable of such a nicety in an on-air cricketing exchange. 
Or a genuinely witty line like Benaud's: "Captaincy is 90% luck and 10% skill—but don't try it without that ten per cent." 
Dare we hope for something that even approaches this inspired Tony Cozier description of a 2005 Brian Lara dismissal?
"The left index finger was raised slowly, but more hesitantly than usual, in answer to the familiar war dance the Australians describe as an appeal."
And are the threesome aware that all that glitters is not 'brilliant'?
Would that one of them be detained for a moment by a thesaurus, seeking synonyms of that hugely overworked and now vastly depreciated adjective.
Are the threesome aware of the Tony Harford devaluation debacle? Having ritually described pretty ordinary stuff as 'excellent' early in the his broadcasting career, later in his professional life, the more mature radio and television announcer ritually resorted to 'very excellent'. Faute de mieux.
Do the threesome remember that during the 2019 World Cup, Whispering Death had insisted on 'holding cricket (…) to a higher standard', objecting to the authorities trying 'to protect the umpires even when they do a bad job'? 
"Commentators are being more and more compromised by controlling organisations to the point of censorship," Holding is reported to have responded to an official letter knocking him for criticising the umpiring. "I do not intend to go down that road."
Neither directly nor indirectly, Badree has made no such grand declaration. His stock fare is just quieticidal stuffing.
We also find Holding's name in an oft-cited quote attributed to Brian 'Johnners' Johnston, who left us in 1994 after a long and distinguished radio and TV career. 
"The bowler's Holding, the batsman's Willey," he is reputed to have said during a 1976 Kennington Oval Test match, "the keeper's Knott."
All three men played in that unforgettable match when Viv Richards made 291 and Holding collected a record 14 scalps. But some say Johnston never uttered the phrase during commentary. 
No matter. That we believe him to have been capable of minting it on the spur of the moment attests to his perceived gift of the gab. 
But don't confuse Johnston with Martin Johnson, who transitioned only last week. 
Referring to Mike Gatting's 1986-87 side, he once said this: "There are three things wrong with this England team: They can't bowl, they can't bat and they can't field."
Last week too, a Wired868 column expressed strong disapproval of the media's 'crude responses' to certain cricketing situations.
Truth be told, I'd take the crude responses any day ahead of the non-stop twaddle spewed by our albeit articulate commentator. 
His inexhaustible repertoire features no humour.
And he completely ignores the immense value of silence.
WRITER'S NOTE: For the two videos with which this column begins. I am indebted to a dear old friend, who is currently in the market for a 'natural sound only' app for his devices.