Nobody, it seems, is enraptured with World Cup 2022, at least, nobody I know. Nobody at all is sounding really excited about it. 
Not even Wired868.
Do the math. Mere weeks ago, in late July, three months, three weeks, three days, three hours, three minutes and three seconds separated us from the opening whistle. Game 1: Senegal versus Netherlands on the morning of 21 November. 
As usual, Bobby and I walked and talked non-stop all the way from Cane Farm Junction to the Eddie Hart Savannah. And back. And, of course, in between the ida and the vuelta, in between the aller and the retour, we completed the usual brisk ten laps. 
But not once did the subject of Qatar 2022 come up.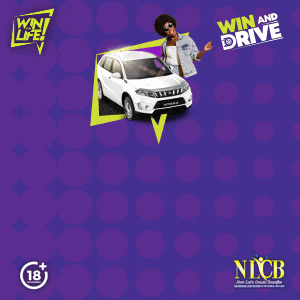 Bobby, let's not forget, is a football fanatic. And a World Cup encyclopaedia. 
"Only about the good old days," he sometimes corrects me. "That was when the World Cup was mainly about using football skills to get the better of the opposition, not just to improve your position." 
"Things have changed drastically," he adds. "Nowadays, it's almost never about winning as about not losing. Which is crap! That's probably why there's little or no interest."
"I am organising," he promised back in April, "to set my thoughts down in black and white."
"For Wired868?" I had asked.
"Let's cross that bridge when we reach it."
But, during Monday's walk, not once did the subject of Qatar 2022 come up.
Perhaps it's simply that two-plus years of Covid have wearied everybody and nowadays no one has time or energy for anything but survival issues.

Perhaps it's the failure of Angus Eve's teams, which promised much but delivered little.
Or perhaps normalisation à la Hadad has arguably sucked the life out of T&T football and World Cup now only provokes a long, sour steups. 
Maybe that's completely off the mark. Maybe it's just that, after 1 August, we just were in no mood for serious talk.
On Wednesday, we spent a long time talking about Kamla's Emancipation Day speech. With typical UNC sloppiness, she completely embarrassed herself. And with typical UNC disregard, she disappointed all those who were expected an apology. 
She will start, KPB declared, ahahahahahahahahahahahaha, a pan factory in Trinidad ahahahahahahahahahahahaha if she is made ahahahahahahahahahahahaha prime minister again.
Ahahahahahahahahahahahahahahahahahahahahahahahahahahahahaha! 
She didn't say so in words but she might start to drill fuh oil off the east coast too. Or she might set up ah industrial estate in Point Lisas as well. 
Or she might even incorporate the two islands, Trinidad and Tobago, into a single political entity. Ahahahahahahahahahahahahahahahahahahahahahahahahahahahahaha!
To tell yuh the truth, we laugh we belly full. And when we remember some of the crap Wade Mark does talk in Parliament but never dare repeat outside, we laugh even more. 
Maybe we were hoping for more of the same entertainment this week. But the politics didn't deliver. Only deadly serious stuff on the weekend.
Bobby had to fill me in. I no longer make it a point of duty to watch the waste-ah-time news, especially on weekends.
There was the fiery tit-for-tat David Abdulah had with Public Utilities Minister Marvin Gonzales over the goings-on in WASA. Gonzales, he said, didn't really deal with the substance of the attack. He just wanted to damage the MSJ political leader's credibility by reminding the world of his association with the UNC.
Bobby: But that far from finish. I betting the UNC jump een before the day done. 
Correct! The 8am news reported Roodal Moonilal promising to provide information about a contractor who made $2m from WASA by providing truck-borne water. And Abdulah was reported as saying the minister had got his facts about his tenure in the Partnership Government wrong. 
Stay tuned.
So what did Bobby and I talk about? About Nicholas Paul winning three medals and Trinidad and Tobago winning three gold medals, including one in a relay. And I bet Bobby that Brian Lewis would be all over the media this week reminding people about 10 golds by 2024. 
The other Nicholas, Pooran, and his pathetic bunch of West Indian hara-kiriists (stet) of course forced their way into the conversation. According to Bobby, the skipper—long on excuses but short of ideas—says the same thing before and after every game; only the order changes.
Bobby: And no difference with the coach, not Phil but empty. You learn nothing from listening to either of them.
Me: I much more concerned with what the coaches—batting, bowling and head—have to say before, after and between games. Not to the media, eh, to the players.
Deh making no impression. Whether WI batting or bowling, is the same thing the players doing in every game; to borrow your observation, only the order changes. 
What you tink about Jason Holder opening and batting at number 3?
Bobby: I just wonder exactly who making dem decisions. 
Me: You tink is possible is not Pooran?
Bobby: I dunno what to think. You think things will get any better between now and Australia in mid-October? 
Me: Well, if yuh arksing mih if I feel we go beat New Zealand, my answer is emphatically no.
And if yuh asking mih if I feel we go beat Scotland, Ireland and Zimbabwe in the Group Stage, I say we might. But I not putting my head on no block. 
Bobby: Me neither.
Me: But even if we manage to qualify for the Super 12, we not going no further. Ah sure bout dat! 
Back home later Monday morning, I realised that from the cricket World Cup to the football World Cup is a natural segue. But it just didn't happen. 
Not once from Cane Farm Junction to the EHS and back this morning did the subject of Qatar 2022 come up.