Having admitted that he hardly knows anything about 'sub-continental Indian/Hindi naming conventions', Winford James proceeded to write a column in last Sunday's Guardian that revealed that he did not even bother to inform himself before presenting readers with an interpretation that was breathtakingly appalling.
Declaring that he is 'a big, big fan of the IPL (Indian Premier League)' cricket, he delved into a puerile 'analysis' of Hardik Pandya's name that was so filled with sexist, racist and anglo-centric undertones that one could only wonder how such a thing could come to pass.
His sister, he said, is as fanatic about the IPL as he is, and she opined that Pandya had the 'sexiest voice in cricket', a factor he had not noticed—being a man who was naturally more interested in the cricketing element—but 'I didn't disagree (a woman was giving her perspective on a personal matter…)' and he goes on to add that he had 'unconscionably' not paid any attention to his voice, 'trust a man to get important matters like this wrong', he noted patronisingly.
I would have stopped there, but a young man had sent it to me in disgust, asking what I thought of it and I felt obliged. James prefaced his linguistic deconstruction of Indian names—based on treating them as if they were English words—by asking who had named him. 
'Surely, here's a name calling attention to his sexuality and capable of making him self-conscious and causing embarrassment?'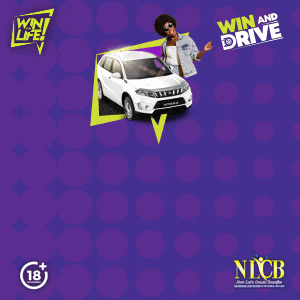 He goes on, obviously enjoying his foray into reducing Indian names to ridicule—without acknowledging that they were words of Indian origin, not English. Indeed, he premised it all on the colonial arrogance of renaming their subjects in demeaning terms.
I do not speak any of the multitude of languages that range across India, so I sent his column to one of my friends there to ask him about the names. He was flabbergasted by the sheer idiocy of the article, and said he would restrict himself to only saying that Indian languages and Indian names exist. 
'The large majority of Indians possess such names in such languages, many of these languages significantly older than English.' Among other things, he sent me a page from a Hindi-to-English dictionary giving the meaning of the word Hardik: 'adjective having to do with the heart: cordial, hearty (as greetings, congratulations); heart-felt.'
If James had wanted to, it would not have been difficult to check the origins of the names, especially with his academic background in linguistics, a field which analyses precisely such matters. But it seems he was more intent on playing a crude game of his own. Having taken to the field and slogging wildly in this pathetic attempt to impress readers with his knowledge, he ends by asking, 'is there something about Indo-Indian culture that escapes me?'
The short answer to that is this: yes, everything.
In my column last week, I said that regional historians who ought to know better have taken fabulous liberties in the way they tell us about our Caribbean selves, taking advantage of our sparse archival sources. Another columnist, writing in the Express last Wednesday (4 May), reminded me of the off-hand attention to facts that serves to perpetuate misinformation because people are wont to believe what academics say.
Theodore Lewis, writing about what he deemed to be cricket revolutions, singled out the IPL as the second in the game. Baseball in the USA, replacing cricket, was his choice as the first.
He makes his case for both, aligning them with the rejection of British colonialism. But then, there came this casual inaccuracy, no doubt intended as a disparaging reference to Gerry Alexander, already unfairly defamed by CLR James (who later apologised for it) in his campaign for Frank Worrell to be named West Indies cricket captain.

"Test cricket treated our players like schoolboys. On a tour of India, the captain, Gerry Alexander, sent fast bowler Roy Gilchrist back home because he broke some rule. Maybe he went to a bar, or something."
Lewis dishes this out dismissively, implying that the white Alexander had treated the black Gilchrist disrespectfully over an incident that could be as trivial as going to a bar. Just like that, he shoved Alexander into the deep end of a stereotype that many have eagerly embraced without sifting through the details.
It is true that racism was a significant plague of West Indian cricket. That is undeniable. It was not confined to West Indian cricket. It has affected all sport globally—it has infected every space in our world, and it still does.
But Gerry Alexander was respected by players of every shade because he was a fair, decent man. Roy Gilchrist was a troubled soul, brought up in an environment that showed him no decency, no respect, and not a whit of support. He was not sent home by Alexander because he went to a bar or something. It was a committee decision, based on repeatedly violent behaviour. 
For years, there were attempts by the cricket board to help him with his anger management issues. It is a genuinely tragic story, for another time.
The point is these are just two examples of a kind of shoddy dissemination that is not only prevalent, but very disrespectful to the concept of culture, history, and trust. Like baggage stored in a dusty credenza, of no use whatsoever.
That James apology
In an appendage to his column in the Guardian of 8 May, Winford James offered an apology to the 'Hindu community and all others' he might have offended 'by a loose hypothesis' which had appeared in his previous column. That column purported to deconstruct Indian names using an English filter. 
The apology, however, exacerbated the matter. Firstly, he singled out the Hindu community, missing the larger point of its offensiveness, and he seems to have assumed that all Indians are Hindus. To compound it, he ends by saying that 'on reflection, given the likelihood that the names could have been Hindu/Sanskrit, I should not have used it'.
It is quite baffling that James, a linguist, could describe the names as Hindu—which refers to someone of a particular religious faith, and not a language.
Perhaps a little more reflection and care were in order before he wrote his apology.