"[US president Donald Trump] can say whatever he wants," said National Security Minister Stuart Young yesterday. "At the end of the day, as far as I am aware, Venezuela is a sovereign country.
"[…] I certainly would not wish for any country to have a coup. We stand ready to assist in whatever way we can, but we certainly don't think that one government calling for another government to fall is the right thing."
Tell Venezuela president Nicolás Maduro doh study the mighty United States Army. Eh, Trinidad and Tobago's got your back!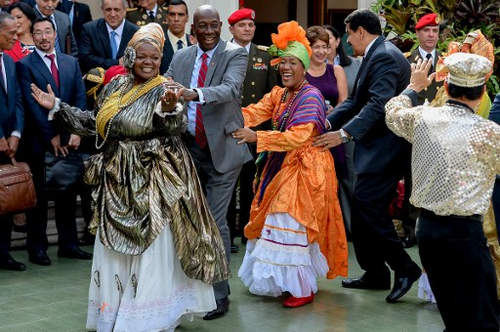 It was a commendable show of loyalty by Young to a besieged neighbour that might have left Maduro teary-eyed. And possibly had the National Security Minister's former step daughter, Christina Sankar, rolling her eyes.
So you mean Stuart 'fraid Gary Griffith more than 'The Donald'? That Dragon Gas Deal must be a damn sight sweeter than anything Butch Stewart's Sandals was prepared to put on the table.
Whichever way you look at it, yesterday was freaking bizarre.
First, on a public street in Caracas, the 35 year old Juan Guaidó—the leader of Venezuela's National Assembly—swore himself in as interim president of Venezuela without the inconvenience of ever actually running for president.
Guaidó, an engineer by trade, was only elected head of the National Assembly on 5 January. At this rate, he might annex Guyana before Machel Monday.
The young Venezuelan's power-play, according to some partisan observers, was an act of bravado and patriotism in the face of electoral shenanigans by the fiendishly, dodgy Maduro.
Or, as 'The Donald' put it, Guaidó's National Assembly is the "only legitimate branch of government duly elected by the Venezuelan people."
And if there is one man who knows a suspicious electoral process when he sees it, surely it is 'The Donald'. Not so Robert Mueller?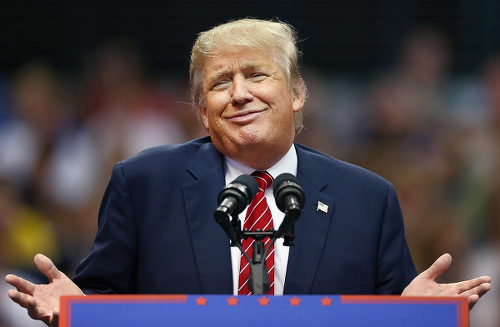 "If the Maduro regime choose to respond with violence, if they choose to harm any of the national assembly members," stated a US official, "all options are on the table for the United States to respond.
"[…] The US will not allow an individual, Nicolás Maduro, and his cronies to continue to loot the Venezuela state."
It was big talk from a US government that could not even get chefs out to work—due to an ongoing Trump-inspired government shutdown—and had to offer fast food to their national football champions, the Clemson University, on their obligatory dinner at the White House.
Maybe 'The Donald' plans to give Maduro dangerously high cholesterol.
Seriously though, if Maduro was wondering what the 'Yanks' might do about the visit of two Russian strategic bombing aircraft—capable of carrying nuclear weapons—to Caracas last month. Well, now he knows.
Mr Live Wire hasn't seen Americans this upset since Trinidad and Tobago right back Alvin Jones strung up Tim Howard to dash USA's 2018 World Cup qualifying dreams at the last hurdle.
Maybe Young should send the Soca Warriors over to Caracas as a first line of defence. True, Venezuela—with an inflation rate recorded at 830,000% last November—is an economic basket case and the boys may struggle to get their wages on time.
But then that couldn't be much worse than life under TTFA president David John-Williams.