The Trinidad and Tobago Pro League is now due to kick off on Friday 10 August, according to a statement from the local top flight administrative body. The decision was taken after a meeting of the League's board of directors at the Ato Boldon Stadium on Monday.
Chairman Richard Fakoory stated that the delay was done "to allow for further negotiations between possible partners." If negotiations are not concluded by then, the clubs have supposedly agreed to start regardless.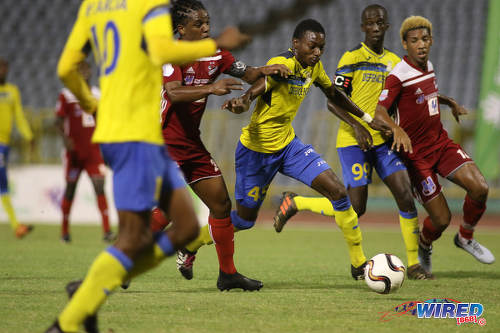 The 10 August target is the third start date for the Pro League in roughly a month. The competition was initially due to kick off on 27 July, only to be postponed as a result of financial issues—in part, due to the government's non-payment of promised subventions.
Pro League CEO Julia Baptiste subsequently assured the public that the competition would begin—"come hell or high water!"—on 3 August. However, Baptiste's forecast also proved to be a non-starter. Fakoory insisted that Baptiste was correct at the time; but circumstances demanded further change.
North East Stars are the defending Pro League champions, although they have since a change of management at the top with Ryan Nunes and Michael Awai at helm. And the pair essentially dismantled their title winning team.

[dfp-ad]
Stars' first outing of their new era ended in a harrowing 7-1 loss to W Connection in the Digicel Charity Shield on 1 June 2018 while they failed to win a match in the 2018 First Citizens Cup.
Central FC won the First Citizens Cup, after a penalty shootout win against Defence Force, but team captain Densill Theobald since said that, after five months without pay, they will not represent the "Couva Sharks" again without financial remuneration.
Pro League clubs now have a further 11 days to sort out their internal business.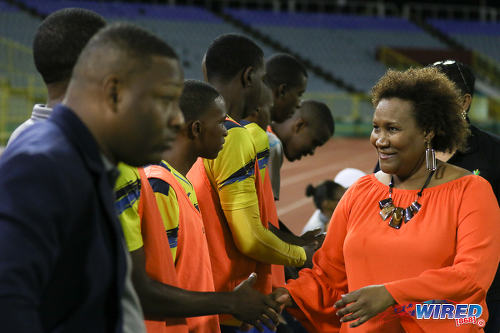 (Pro League statement)
Coming out of an emergency meeting of the TT Pro League board of directors held at the Ato Boldon Stadium in Couva on Monday, chairman Richard Fakoory has advised that a decision has been taken to commence the 2018 Pro League championship on Friday 10 August.
Following intense discussions, the board of directors took this decision to allow for further negotiations between possible partners. Mr Fakoory said that the board has also agreed that if completion of negotiations does not take place before the agreed start date, the League will commence, pending continued negotiations.
When asked about the previously given start date of 3 August given by the Chief Executive Officer Julia Baptiste, Mr Fakoory responded that at the time that the CEO gave the information, it was correct.