Tranquillity Secondary produced the shock of the 2022 Coca Cola National Intercol competition so far, as they edged Trinity College (Moka) 4-2 yesterday, via kicks from the penalty mark, to advance to the North Zone quarterfinals.
Their reward is a match-up with Premier Division outfit, Queen's Royal College, from 3.30pm on Friday at the Fatima College ground on Mucurapo Road.
In yesterday's other Intercol Preliminary Round games, North Zone champions St Mary's College crushed table proppers Diego Martin Central 9-0 at the Fatima College ground while Blanchisseuse Secondary thumped Mucurapo West Secondary 5-1 at QRC.
St Mary's next assignment is Malick Secondary from 4pm on Friday, in the second game of a Hasely Crawford Stadium double header, while Blanchisseuse play favourites Fatima College from 3.30pm at Serpentine Road.
Intercol action continues tomorrow in the South Zone, as Point Fortin East face Fyzabad Anglican Secondary in Point Fortin while Ste Madeline Secondary tackle Princes Town West Secondary in Moruga.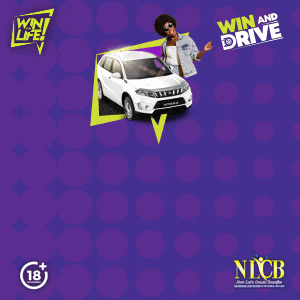 But the spirit of the Intercol is most prominent at Tranquillity, for now, after their thrilling comeback victory. Although assistant coach Radanfah Abu Bakr said they probably should not have been facing Trinity to begin with.
The Intercol draw used the league placement of the respective zonal teams. However, Tranquillity has a game in hand away to Blanchisseuse Secondary while the latter school has two outstanding home fixtures.
Bad weather meant the postponement of some fixtures while community violence in Blanchisseuse, Abu Bakr suggested, made referees reluctant to travel there.
"If we won our game in hand, we could have finished as high as third," Abu Bakr told Wired868. "Not only would that affect who we played yesterday but the permutation also determines who we play next, because we would have been in a different bracket."
There is a more serious potential consequence. The North Zone executive is keen to restrict its Championship Division to six teams.
Diego Martin Central's relegation is confirmed and the Senior Division winners will replace them. If St Mary's College win promotion through the Big 5 competition and either East Mucurapo Secondary or Malick Secondary are demoted from the Premier Division, the Championship Division quota remains at six schools.
However, if St Mary's fail to advance and a North Zone team is demoted from the top flight, there is likely to be quite a row between Tranquillity, Blanchisseuse and Mucurapo West—over which school deserves to join Diego Martin Central in the exit lounge.
For now, though, Tranquillity can enjoy a ray of sunlight in a tough season.
"It's a huge win for the boys!" said Abu Bakr, who is understudy to head coach Marlon Phillip. "They put the work in and all the effort we needed to get the result. We did have a game plan and understood how they played, which is just like Terminix La Horquetta Rangers."
The former Trinidad and Tobago international defender chuckled at the Rangers reference.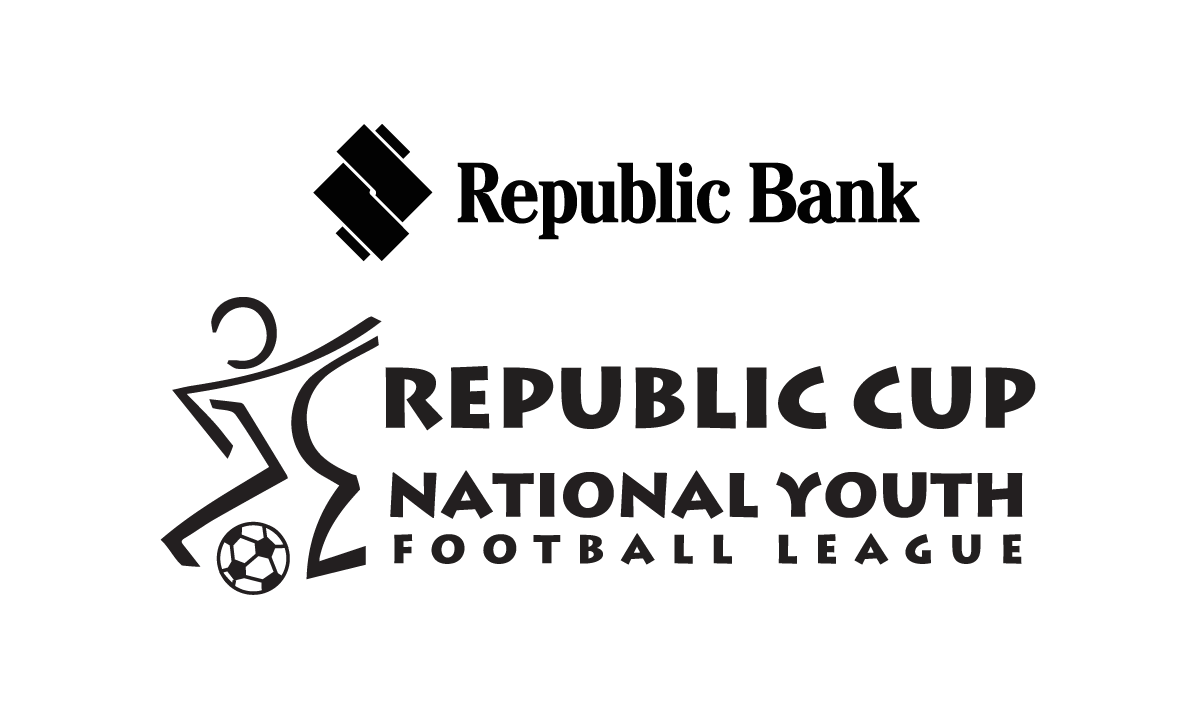 Not only are Trinity Moka led by La Horquetta Rangers head coach Dave "Hoghead" Quamina, with Terminix director Richard Ferguson a regular sight on the sidelies—but Trinity (Moka) actually wear Terminix La Horquetta Rangers club gear, minus the school monogram.
The multi-million dollar Rangers outfit won its first major trophy in five years a few months ago, as they helped themselves to the 2022 Ascension Invitational trophy, which is a competition put on by Ferguson.
But Abu Bakr, who tasted success over Rangers while at Morvant Caledonia United, was not especially impressed by the tactical acumen of the Ferguson-led club or school.
"They are very one-dimensional," said Abu Bakr, a former Concacaf Gold Cup quarterfinalist with the Soca Warriors and Caribbean club champion with Caledonia. "They sit off and try to transition very quickly; they don't possess the ball. We had some problems at times with our focus but we were able to manage the game."
That said, Tranquillity never led Trinity. Quamina's troops raced to a 2-0 lead and then were ahead 3-2 and 4-3. Every time, the plucky underdogs found a response.
Koby Morain got a hattrick for Tranquil while the final equalizer in the 82nd minute came from Kyle Downes.
"It speaks to the character of the boys to battle and overcome that adversity," said Abu Bakr.
Tranquillity are used to adversity. They are one of close to a dozen schools who train at the Queen's Park Savannah, only Abu Bakr said there is just one usable football ground there at present.
The other grounds have either one football post, none at all, or grass that varies from shin to knee-height.
"The Queen's Park Savannah is in a really awful state," said Abu Bakr, "and it serves about six or seven schools like Belmont Intermediate, St Francis, South East Port of Spain, the Malick junior teams play there, several girls teams like Providence, Tranquil, Bishop, Holy Name…"
Without a suitable home ground for Championship Division football, Tranquillity often conceded home advantage to their rivals. As such, they played Trinity twice in Moka during the regular season.
They lost 2-0 on their first trip there, but managed a 2-2 draw on the second meeting. Yesterday, Tranquillity converted all four penalties to edge their well-resourced opponents and snatch a shock result.
Abu Bakr, who just successfully completed his Uefa B license, said he is learning a lot from head coach, Phillip, who he described as "a good guy with a healthy respect for improving players, which is our focus".
At 35 years old, the lanky defender had hoped to be still on the football field himself. But the absence of top flight football since the Covid-19 pandemic in March 2020 has impacted on the twilight of his career.
"I am still an active player and still try to keep active and in decent shape," said Abu Bakr. "I would have hoped to play one more season in the Pro League if it ever manifests itself. I know I can't play forever so I am transitioning for life off the field.
"[…] For guys like me who are on their way out, it is a real shame that the local game hasn't restarted yet. But it is a huge tragedy for guys in their 20s who are trying to build a name for themselves and create a platform to play at the higher level abroad. They are just rotting away.
"I hope that is rectified soon. As you know, our national teams play better when we have a good solid local league—so everybody suffers."
Tranquillity's success in the schoolboy's league offered some respite. Abu Bakr is hoping for an encore against his alma mater, QRC.
"That should be fun," said Abu Bakr, who also worked as assistant to late QRC head coach Nigel Grosvenor during the 2018 season. "[…] I watched them play two or three times this season because that is my old school. They are a good team but obviously beatable.
"So we have two sessions to prepare for them."
Intercol
Preliminary Round
(Tue 1 Nov)
St Mary's College 9 (Kyle Phillip [3], Jamal Thomas [3], Josiah Connell [2], Harrison Parks), Diego Martin Central 0 at Fatima ground;
Trinity College (Moka) 4, Tranquillity Secondary 4 (Koby Morain 3, Kyle Downes) at St Mary's ground;
*—Tranquillity won 4-2 via kicks from the penalty mark.
Mucurapo West Secondary 1, Blanchisseuse Secondary 5 at QRC.
Upcoming Intercol Preliminary fixtures
(Wed 2 Nov)
Five Rivers Secondary v Holy Cross College, East Zone, 3.30pm, St Augustine;
*—Game postponed to a date to be determined.
(Thu 3 Nov)
Point Fortin East v Fyzabad Anglican Sec, South Zone, 3.30pm, Pt Fortin;
Ste Madeline Secondary v Princes Town West, South Zone, 3.30pm, Moruga.
Zonal Quarterfinals
(Fri 4 Nov)
Fatima College v Blanchisseuse Secondary, North Zone, 3.30pm, St Mary's ground;
QRC v Tranquillity Secondary, North Zone, 3.30pm, Fatima ground;
East Mucurapo Secondary v St Anthony's College, North Zone, 2pm, Hasely Crawford Stadium;
Malick Secondary v St Mary's College, North Zone, 4pm, Hasely Crawford Stadium.
(Mon 7 Nov)
Miracle Ministries High v ASJA Boys (Charlieville), Central Zone, 3.30pm, Arena Recreation Ground;
Presentation College (Chag) v Couva East Sec, Central Zone, 3.30pm, Couva East;
Speyside High v Championship #7, Tobago Zone, 3pm, Dwight Yorke Stadium;
Championship #3 v Championship #4, Tobago Zone, 5pm, Dwight Yorke Stadium;
Championship #2 v Championship #5, Tobago Zone, TBA;
Championship #1 v Championship #6, Tobago Zone, TBA.
(Wed 9 Nov)
San Juan North v Five Rivers/ Holy Cross, East Zone, 3.30pm, St Augustine;
St Augustine Secondary v Manzanilla Secondary, East Zone, 3.30pm, El Dorado;
Trinity College East v Valencia Secondary, East Zone, 1.30pm, Larry Gomes Stadium;
Arima North Secondary v El Dorado East, East Zone, 3.30pm, Larry Gomes Stadium;
(Thu 10 Nov)
St Benedict's College v St Madeline/ P Town West, South Zone, 3pm, Mahaica Oval;
Presentation College (San F'do) v Pt Fortin E/ Fyzabad Angl, South Zone, 5pm, Mahaica Oval;
Naparima College v Siparia West Secondary, South Zone, 3pm, Moruga,
Pleasantville Secondary v Moruga Secondary, South Zone, 5pm, Moruga.