It was termed as the "Dawn of a New Era" in Trinidad and Tobago football by SporTT Company chairman Douglas Camacho.
However, by the time the dust was settled at yesterday's press briefing at the National Racquet Centre in Tacarigua, there were no confirmed dates for the start of the Trinidad and Tobago Football Association's (TTFA) New Elite League (NEL), while none of the prospective clubs are fully licensed—and there is no deadline for either to happen.
Fifa-appointed Normalisation Committee chairman Robert Hadad disclosed that the TTFA, with support from the Ministry of Sport and Community Development, intends to start the newly-proposed NEL early in 2023, with a "transitional season". The first full, official NEL season should start in September/October 2023.
By his own admission, Hadad said many of the finer details are still to be worked out with the prospective TT Pro League and Super League clubs. Pro League chairman Brent Sancho and Super League president Lee Davis were both in attendance at the press briefing.
With the Pro League and Super League clubs accounting for 18 of the TTFA's 49 delegate spots, it remains to be seen whether those clubs retain any authority once their respective competitions are effectively replaced by the NEL.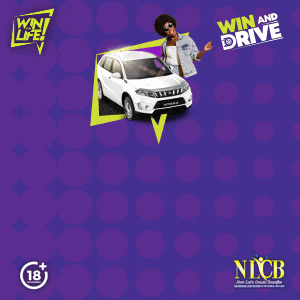 Furthermore, prospective NEL clubs must obtain their club licence, which is one of the prerequisites to qualify for the League.
In order to meet the criteria to obtain a club licence, Hadad explained, teams must submit audited accounts, organizational charts, show proof of legal registration and have at least one youth team within their ranks. Not for the first time, a two-tiered domestic club system is being proposed.
Hadad said teams must satisfy TTFA and Concacaf's club licensing requirements to be granted a regional-level licence to enter Division One, while Division Two teams would be required to meet the criteria to obtain a domestic-level licence.
Present at the briefing were Jonathan Martinez (Concacaf's Head of Professional Football Development) and Hervé Blanchard (Fifa's Regional Office Development Manager), who sat alongside Camacho and Hadad at the head table.
Both Blanchard and Martinez spoke about their desire to see T&T's football on the world stage again, with the latter touching on the importance of club licensing.
"We look at club licensing as a developmental tool to bring the best administrators and coaches to ensure that we have the best people and mechanisms working within the clubs," Martinez said. "We are here to support the clubs who are going to be participating in this upcoming competition."
As of now, acting TTFA general secretary Amiel Mohammed confirmed that none of the clubs have satisfied the above criteria.
"The clubs are not fully licensed as yet—the deadline for them hasn't been reached as yet," Mohammed told Wired868. "Those are some of the things we are going to finalize with the stakeholder clubs. We have some submissions on the inside already. Maybe about 50% of the clubs have submitted as of right now.
"But that process still has to be overseen by the first instance body, which is the independent body mainly comprising of attorneys who will be the actual ones going into the system and determining who will qualify for a club licence."
Wired868: "When is the deadline [for clubs to become fully licensed]?"
Mohammed: "The deadline hasn't been set as yet but we will hope that after consultation with the clubs and what not that it will hopefully be set soon. We'll have a better idea of how many clubs are licensed and how many clubs are regional and how many clubs are domestic. When we have that information, then we can map out a better 2023."
Next year should be an interesting one for Trinidad and Tobago's football then. For coach Angus Eve and his Soca Warriors team, there is still the matter of a Concacaf Nations League B group to navigate.
At present, T&T (9 points) trail group leaders Nicaragua (10 points) with matches still to come away to Bahamas (3 points) and at home, in the land of steelpan and soca, against the Central American group leaders.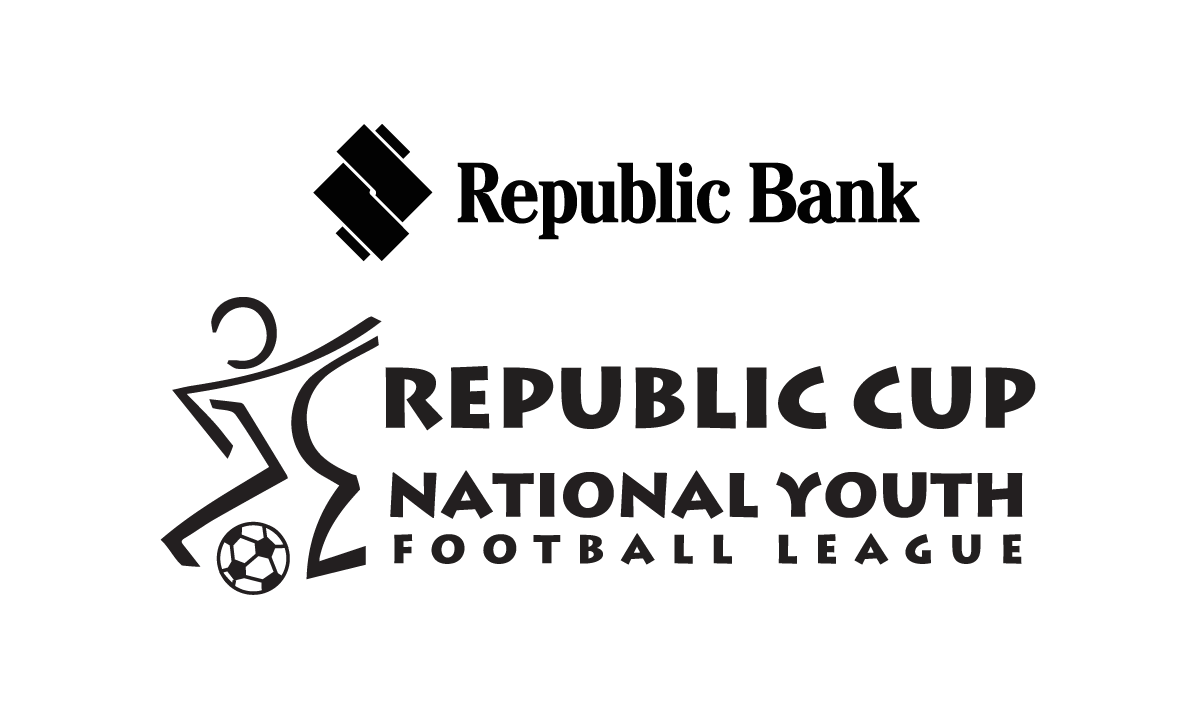 The Normalisation Committee vows to restart domestic football too, after three years of dormancy. But it would require the successful navigation of club licensing and possibly constitutional reform.
The local football body hopes to send the top two NEL clubs to participate in the 2023 Concacaf Club Championship.
Trinidad and Tobago has not competed in the Concacaf club competition since 2016—due first to the failure of the David John-Williams-led administration to complete the licensing programme and then the closure of the domestic game due to Covid-19 and the inability of the Normalisation Committee to come to grips with the task.
The proposed truncated NEL season must be completed by May 2023 to meet Concacaf's deadline for its next club competition while Hadad hopes that the first full season will span from September/October 2023 through to May 2024.
"[The advice from Fifa and Concacaf is] by May 2023, May every year in fact, you need to announce your two teams who will be competing in the Concacaf Championship," said Hadad. "We want to be a part of that so I'd like it to go back to the days when Trinidad and Tobago teams were actually competitive on that field."
Before the swashbuckling Terminix La Horquetta Rangers, the "Savonetta Boys" of W Connection or the "Teteron Boys" of Defence Force can begin to dream of Concacaf glory, a feasible long-term structure for the NEL has to be ratified though.
Hadad suggested that this task will be undertaken in "early 2023" during the League's initial transitional campaign.
"The new structure will feature a transitional first season in early 2023," Hadad said. "During this transitional League, a committee featuring representatives from club stakeholders, the TTFA, the Government and independent qualified professionals will work towards structuring the New Elite League structure on a long-term basis—with a projected kickoff off the full League season to run from September/October 2023 to May 2024.
"Again, all of these details need to be worked out with members of the Pro League and Super League. Because without the teams, we have no League. The composition of this committee will be finalised in conjunction with the stakeholders of the League structure and will be announced at the formal launch of the League.
"[…] We still have to sit with the Pro League and Super League to negotiate a lot of the governance issues, the structure of the League and when we start."
In truth, if Davis had it his own way, football would have been restarted already.
"No. I wish [the League] was [starting] sooner," the Super league president said, in response to a question from reporter Kent Fuentes. "[…] I could understand the financial situation and what not, but every day since I assumed the presidency of the Super League I've been asked when football is starting and I just didn't have the answer."
Hadad stated that there can be no dancing around the topic of constitutional reform when it comes to the inclusion of the Pro League and Super League clubs in the NEL. Fifa, he said, will guide the TTFA along its journey.
Wired868: "How do the Pro League and Super League clubs maintain their vote within the TTFA constitution?"
Hadad: "We actually discussed that yesterday a bit and we are going to have to get Fifa involved in the process. The constitutional reform is led by Fifa's Governance Department and the constitutional reform must be in line with Fifa's constitution and other member associations. We are only taking examples from what others are doing.
"That being said, what happens to their votes is going to be a discussion. It is not going to be us just handing it down and saying this is the way it is."
The Normalisation Committee's mandate to run the TTFA ends on 31 March 2023, which almost certainly will be before the end of the mooted transitional NEL season.
Appointed in March 2020 and confirmed in November of the same year, the Hadad-led committee has already received one extension from Fifa to finish a job that should have been wrapped up in March 2022.
Even with an additional year, it remains unlikely that the three-member committee of Hadad, Nigel Romano and Trevor Nicholas Gomez will complete their tasks.
Wired868: "Does the Normalisation Committee plan to apply for another extension once this current mandate expires?"
Hadad: "We are not here to apply for an extension. We are appointed by Fifa and the Fifa General Council will have to approve any extension of the Normalization Committee's time in office.
"For me personally, it's been a real roller-coaster ride. I'm grateful for where we are today. I'd be more than happy to end in March 2023. But, we must make sure that when we hand over that we hand over an organization that is debt-free.
"Also, constitutional reform must take place. And at least, some amount of football must be back on track because the 2026 World Cup is not too far away."
Owing to High Court Judge Devindra Rampersad's acceptance of TTFA's debt repayment plan in September, Hadad again suggested that the TTFA is well on its way to remediating football in the country, with plans in the pipeline to do upgrade works on the Ato Boldon Stadium.
"This will now see the Association's creditors receiving their outstanding payments," Hadad said of Justice Rampersad's judgment. "This process was overseen by an independent trustee—Maria Daniel and her team—and they are now in the process of finalising the arrangements to disburse these funds to the creditors under the supervision of the Court.
"These positive steps were key in the remediation of football as it is a start of rebuilding confidence in the TTFA as a viable entity. A TTFA free of debt is a TTFA that can now work towards fulfilling its full potential in football."
Hadad apologised to the media for the TTFA's lack of proper communication and transparency in the recent past.
"We really appreciate the media," Hadad said. "We know we haven't been the best at communication in the time that we have been here. But also, many a time we were limited by what we could say or should say.
"We are hoping from here on that we will be a lot more transparent in how we develop football moving forward."
Neither Camacho or Hadad opted to disclose the costs attached to remedial work to be done at the Ato Boldon Stadium (which will host the Commonwealth Youth Game in 2023) and TTFA Home of Football or the sum allocated to the NEL, with taxpayers' money.
Hadad and recently re-hired TTFA technical director Anton Corneal praised the ongoing Secondary Schools Football League (SSFL) and vowed to resume grassroots football from February 2023.
"The only way we can compete at the international level is to have a local league that's very competitive," said Corneal. "It is always difficult for our national team to compete and use players who are not playing, so I'm just happy to hear that we are very close to the start.
"Competitions for youth football from February of next year are being put in place—competitions for under-13, under-15 and under-17 boys and girls. That's going to be put in place by the TTFA and this New Elite League will give younger players the opportunity to be able to compete."
Wired868 has provided readers with solid, independent journalism since 2012. If you appreciate our work, please contribute to our efforts.
Support Independent Journalism