It is crude, simple and catchy and it references a part of the female anatomy that has caused more men to be laid off in recent times than low gas prices.
Mr Live Wire is talking, of course, about Nermal "Massive" Gosein's Carnival 2018 song "Rowlee Mother Count," a song as empty and as meaningless as the criticism it has provoked.
If PNM Women's League chair Camille Robinson-Regis and National Chutney Foundation president Dr Vijay Ramlal really believe Massive's song is an insult to mothers across the country, then they must also think Lord Blakie was promoting animal cruelty with "Hold de Pussy" and the late Mighty Duke brought the weather forecasting business into disrepute with "Thunder."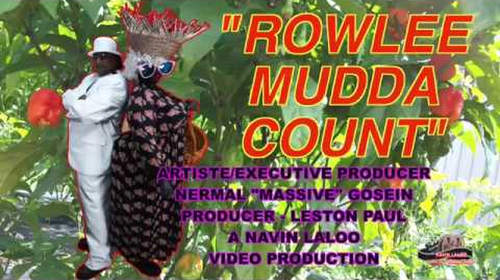 If Arrive Alive was around in the 1980s, would they have condemned Drupatee's "Lick Down Mih Nani?" Probably not.
It is getting to the point where, before attempting to start a sensible conversation, one must first ask all politicians to leave the room please.
It is not that Camille—and others—do not have a legitimate reason to be turned off by Massive's song. It is just that when dishonesty has been your first language for long enough, your impulse to patronise supporters sidelines your ability to think.
Just to be clear, "mudda" talk has about as much to do with mothers as hot dogs have to do with canines. Which is why no school boy ever went home and told mammy: "Well, I had a great day but you should hear what Jason was saying about you… Do you know him?"
So if it isn't demeaning to women, then what is wrong with "Rowlee Mother Count?"
Well, nothing…and everything!
Now Mr Live Wire has not written a calypso since Standard Five but I will hazard a guess that Massive's song started with the chorus, which itself is hardly a work of art. Sadly, it only got worse from there.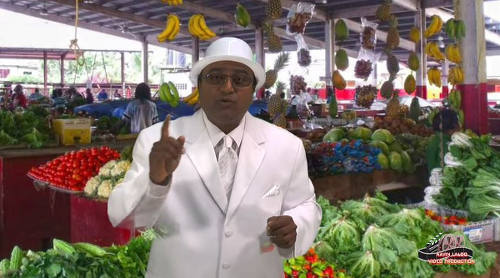 Had Rowley's mother, for instance, counted the number of non-functioning national stadia in the country, even as the government looks to begin construction of a new one in Diego Martin, well, Massive might have been on to something.
If Rowley's mother was counting the number of people murdered—a statistic as troublesome under this government as it was under the People's Partnership—Massive's offering might be worth a listen.
If Rowley's mother was counting the number of times the PNM blamed its predecessors without proving its case where it counts or at least closing the loopholes that made misbehaviour possible in the first place, hoss, Massive might be headed for the Big Yard.
Instead, Massive starts and ends with an obscene, frustrated yelp that he impotently dresses up with a quizzical tale of Rowley's mother falling victim to praedial larceny. And then he has the gall to demand the protection of artistic license.
If "Rowlee Mother Count" is art, then Anthony Garcia is a lumberjack.
The image of a woman in 'blackface' playing Rowley's mother in Massive's video further highlights the utter emptiness—moral and otherwise—of this offering. When even Sat Maharaj can't defend you, there really isn't much more to be said, is there?
Remarkably, amid the shrill and counter-shrieking, it was the Maha Sabha General Secretary who made the most sensible statement.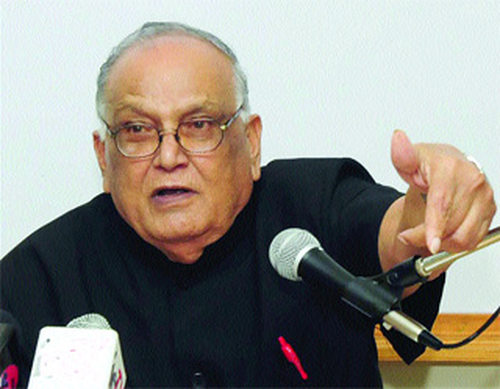 "I object to any song being offensive and I equally object to any speech that is offensive," Maharaj told the Trinidad Express. "[…] If we intend to start pulling songs, then we have to start pulling some of the songs that went before, all the songs.
"I have no problems with calypsonians or chutney singers making political pronouncements in their songs, but when it crosses the line of good behaviour, of obscenity, then I raise objection and I also raise objection to people who conveniently are offended."
Calypso and soca music are not inherently racist or sexist. But let's be honest, for far too long, a racist and sexist fringe has found safe, comfortable lodgings there—like the grown man who won't leave his parents home and is writing "don't drink me" notes on his juice boxes right now as if he is in Alice in Wonderland!
It was just six years ago, after all, that Weston "Cro Cro" Rawlins appeared in the Calypso Monarch finals singing about "Lick-bottom Africans." Racist ideology is often shared in far subtler terms, though.
Consider Gypsy's "Little Black Boy" song, which won him the Calypso Monarch crown in 1997.
"There was ah little black boy, ah black boy was he,

The boy when to school and come out duncy

Never learn how to read, never learn about math,

Never learn how to write, he never study bout that.

All he study was he sneakers, he sneakers and clothes

He learn how to dress and he learn how to pose

Now he can't get no work, can't get no job.

He decide to steal and he decide to rob.

But little black boy couldn't last long at all;

The police put ah bullet though he duncy head skull…"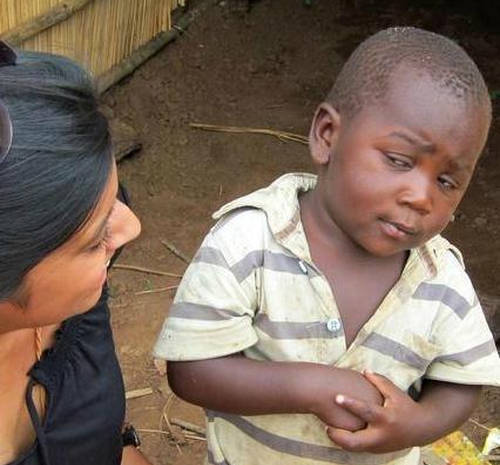 Had Massive sung "Little Black Boy," would he have been feted, cheered and begged for encores? Did Gypsy get away with it because, although he is a dougla, he had just enough Afro features to make his composition seem self-deprecatory rather than like racial profiling?
Can an artistic work be deemed either racist or acceptable based upon the race of the artist? And would that be progress or the opposite of it?
There is much that we have to talk about in Trinidad and Tobago as regards race, sex, class and even State-sponsored censorship—Gosein complained that he was warned of a possible financial backlash for his song by entities reliant on taxpayers' dollars.
But it's hard to get started without political fanatics jumping in to fog up the conversation.
And no, Camille, that was not a weather forecast.