One serving of humble pie with a side order of foot in mouth please? And can I get some olive oil to go with that?
The Trinidad and Tobago have-nots scored a rare but fitting victory today as Mario Sabga-Aboud, a prominent local businessman and respected member of the Syrian/Lebanese community, apologised for comments made on CNN's "Parts Unknown" show with host Anthony Bourdain.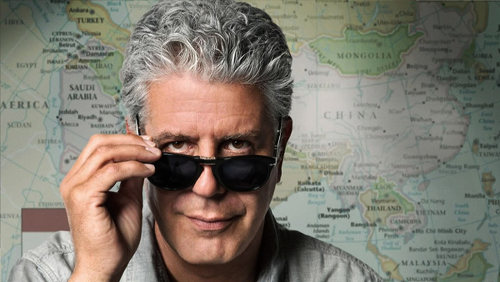 And by "fitting", Mr Live Wire means that Sabga-Aboud's apology to the "man on the promenade" was free, empty and non-redeemable at any of the Global Brands Group of Companies.
Oh gorm, Super Mario, you couldn't give us a coupon for Pizza Boys self?
Anyway, lesson learnt and we thank you, Sir. Don't do that again!
So, you might ask—if you were too distracted by arguably more important things like flooding in south Trinidad, the disappearing CAL subsidy, the cybercrime bill, murders, suicides, sport and virtually anything else in the news—what did Sabga-Aboud say?
Well Sabga-Aboud, over an appetising dinner and surrounded by members of the Syrian/Lebanese community, suggested to Bourdain that, although theirs was one of the smallest ethnic groups in Trinidad, it was "the most powerful, almost the most powerful."
The ice well and truly broken, other dinner guests chimed in with equally outrageous and hateful comments such as "Trinidad has been good to us and we know it" and "life has been good to us in Trinidad."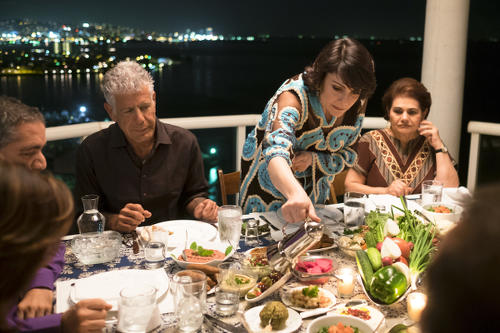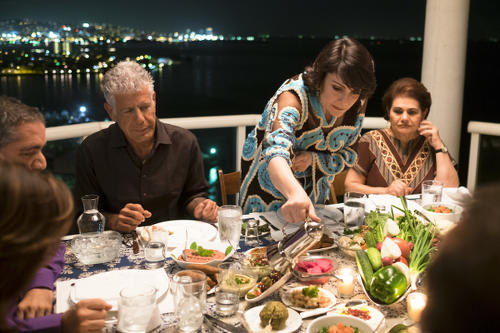 The unmitigated gall! So, wealthy people generally think life is good? Smh. It is just as we all feared. Thank God for Bourdain and his not-so-secret cameras.
Unsurprisingly, the statements brought howls of protest from many of the same Facebookers who, paradoxically, argued that Bourdain's show did not make Trinidad and Tobago seem "inviting" enough.
The silver-haired Peter George suggested that the disappearing middle class meant eroded security for the wealthiest and civil commotion.
Those poor little rich people. It would take a heart of stone to not weep into his half-empty cereal bowl after the moving admission that our financial troubles sometimes provided uneasy dinner conversation for the "haves."
So what could those poor rich people do for their own self-interest?
Well, they could create a NGO to offered start-up capital to everyday Trinbagonians, so as to further stimulate entrepreneurial activity in poorer districts and help social mobility. Or maybe invest more in sport and culture; or partner with programmes which ensure a more dignified standard of living for the have-nots.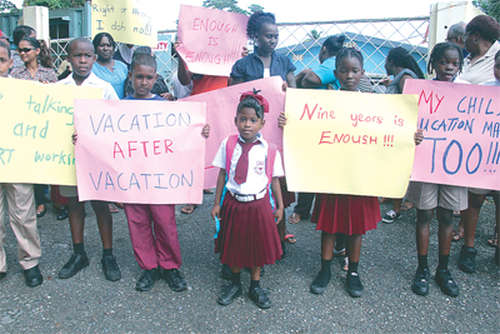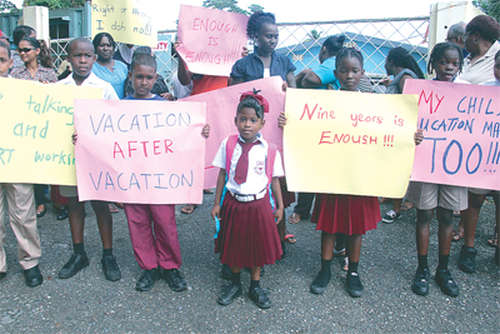 But then pro-activism is not really a Trinbagonian trait. Old talk and reactive behaviour? Now you're talking!
Little did they know that Bourdain was not their only dinner guest that night. The have-nots—crafty buggers as always—managed to defy copyright laws and get their hands on the controversial exchange.
And boy were Trinbagonians hopping mad—yes, even the ones who spent inordinate amounts of time watching Cribs and religiously follow Love and Hip Hop and Basketball Wives—at seeing locals enjoy their wealth. Somewhere, someone reacted with that word which billionaires worldwide have so far been unable to outlaw as hate speech: Boycott!
And now the Syrian/Lebanese community was all ears.
So how do you pacify people who are offended by the truth?
Well, Sabga-Aboud could have offered to share copies of the Syrian/Lebanese manual on influence—presumably named "How to influence political parties and alienate workers."
Or maybe free classes on "How to speak like rich people", which would be useful on job interviews or loan appointments.
Perhaps, more reasonably, there is a conversation to be had involving Trinidad and Tobago's various ethnic communities on how we can work together and emerge stronger from this financial crisis and bloodletting: Black, Indian, Syrian/Lebanese, Chinese, Carib… and everything in-between.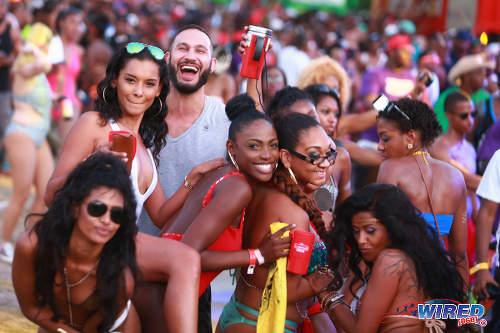 How can food glue us together if we don't eat at the same table?
The rising tide of ultra all-inclusive parties means we don't fete together anymore; the expansion of private schools—from kindergarten straight to tertiary level—suggests that fewer and fewer children from Goodwood Park will ever have the weird pleasure of sitting alongside a student from Valencia, Tunapuna or Penal in secondary school.
Ironically, Sabga-Aboud proved his Trinbagonian credentials by opting for the quick-fix: a short apology—he described it as "sincere", which is a sure indicator that it wasn't—that he did not even read himself or take questions on.
Luckily, Mr Live Wire was able to witness the crafting of Aboud-Sabga's apology, satirically-speaking:
(The Making of the Mario Sagba-Aboud apology)
June 28th, 2017
(Honey? Honey! I wrote tomorrow's date. Now they will think we have a time machine too! Hahaha. What? Steups. Why I must take it out? I didn't want to write this damn letter in the first place! What am I apologising for?! Why they don't ask Darryl Smith or Sinanan or Shamfa for an apology?! Steups. Alright, alright. Well, let me just write the damn thing, then…)
Dear Have-Nots,
Members of the Working Class,
Fellow Citizens of Trinidad and Tobago,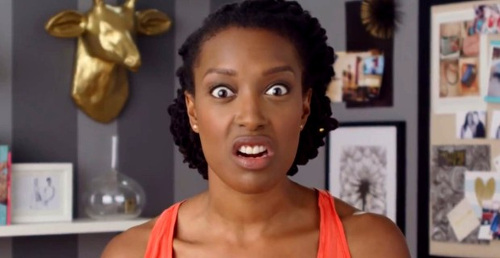 (Honey, you think that opening sounds pompous? Why? But I always wanted to make a King's Speech… What do you mean if I think I am John Rahael?! Steups. I'm keeping it!)
On the recently broadcast CNN show 'Parts Unknown' I used honest careless words in referring to the standing of citizens of Middle Eastern descent in our society and ended up making you feel bad misrepresenting myself and my values.
I have never taken for granted the blessing to be a born and bred (Honey, what's the word I am looking for? Nah, that will get Tobagonians upset with me. I know David Rudder had it in that nice song but he is so 'yesterday'. Everybody only listens to Sunny Bling now. Sunny Bling doesn't sing? Look just tell me the other… Oh ho. Right, thanks…) Trinbagonian.
I am, and have always been humbled by the opportunities and support I have received in my over 30 years in business in T&T.
Over these many years, I have met with many people across the wider society who in one way or another have positively impacted and enriched my company life. This is testament to the amazing people of this country and as a Trinbagonian 🙂, I cherish that and I offer my deepest apologies to anyone whom choked on their haterade I offended.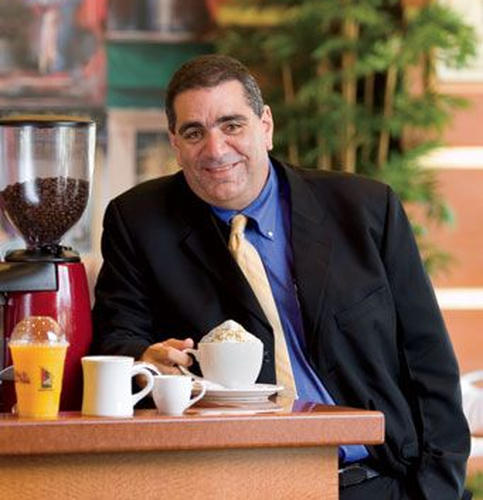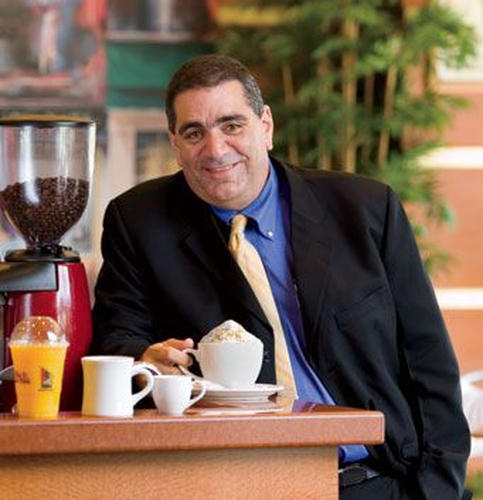 I always treat with minimum wage appreciation, love and respect the members of my staff, many of whom work for are like my family because they have been with me for over 25 and 30 years, and are fundamentally the reason for my accomplishments. (Honey, I can keep that last bit right? Why not? But we are like the Starbucks of the Caribbean?! Steups. I'm keeping it!)
This was a regrettable moment because I knew Parts Unknown doesn't show on basic cable and didn't realise everyone would see it where my excitement led me to misrepresent myself as boastful instead of proud. (Honey, if you see what I just wrote at the end of that sentence to screw with their sensitive little souls! Hahaha. What you mean? But, it's a riddle… I bet you they don't pick that up. Just watch!)
Though I cannot retract my words, I hope that you all recognise my frustration remorse and get back to work… How much damn holidays does June have anyway! accept my sincere apology.
Yours truly,
Mario Sabga-Aboud
Chairman
Rituals Coffee House, Pizza Boys, Church's Chicken, Wok n Roll, Vie De France, Donut Boys, the VIP Flyers Club… (What?! Why not to list them? You think they're so serious about that boycott in truth? Steups…)
Global Brands Group of Companies
PS: Allyuh buy coffee from me nah?! (What?! I heard a nuts man say that at a football match once. It would play really well with the working class people… Steups. Okay honey. 🙁 )