Twenty-year-old 400 metre rising star, Machel Cedenio, might need a really big truck to hold his gang of new fans, as the young first-time Olympian now represents Trinidad and Tobago's last chance of an individual track medal at the Rio 2016 Olympic Games.
Michelle-Lee Ahye became the second athlete in red, black and white gear to advance to an Olympic final, as she faced the starter's gun in the 100 metre final last night. But, like shot putter Cleopatra Borel, Ahye's best was not good enough to get on the podium in a supremely gifted field, as she finished sixth.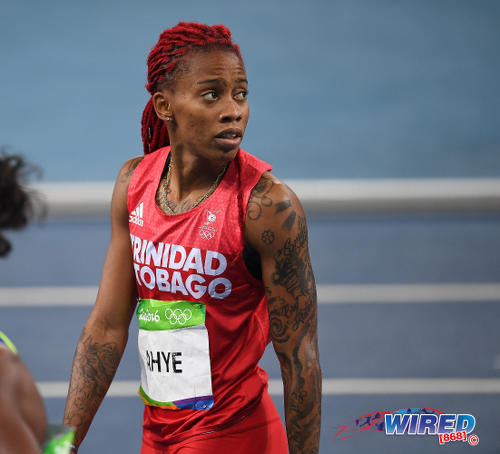 According to the quality of your liming partners, this may or may not mean that she should burn her boots and take up water polo.
Mr Live Wire would love to give such bandwagonist "sport fans" a chance to try water polo. While wearing concrete shoes. With no lifeguard on duty.
So it has been a comparatively lean tournaments so far for Trinidad and Tobago.

Blame the likes of retired icon Ato Boldon and ageing Richard "Torpedo" Thompson, who ensured that the tiny two island republic had a competitive showing in three of the last five Olympics. And, arguably, provided unrealistic expectations for sport fans.
For a dose of reality, consider that the UK invests upwards of £260 million on its own Olympic programme with a cost, according to the UK Telegraph, of roughly £4.6 million of taxpayers' money per medal.
Now Mr Live Wire isn't saying that Finance Minister Colm Imbert—or whoever does the real work while Sport Minister Darryl Smith is cutting ribbons—should necessarily try to emulate anything like that investment.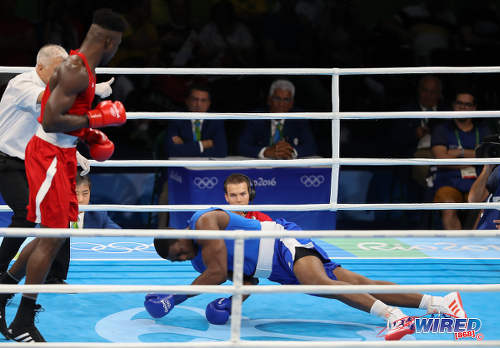 We just think that if you give an athlete a dozens bricks and ask him to build a mansion… Well, maybe it isn't the athlete who is the failure when, occasionally, he or she can only come up with an outhouse.
But back to Rio.
Trinidad and Tobago super heavyweight boxer, Nigel Paul, lost by knockout in the round of 16 against Nigeria's Efe Ajagba. And there were more than a few compatriots who probably knew exactly how the flattened boxer felt.
Kelly-Ann Baptiste (100 m) and Deon Lendore (400 m) could not get past the heats while Semoy Hackett (100 m) and Lalonde Gordon (400 m) got only as far as the semifinal round.
It was worse in the 100 metre showpiece event as all three men's sprinters, Richard "Torpedo" Thompson, Rondel Sorrillo and Keston Bledman, failed to advance past the first round.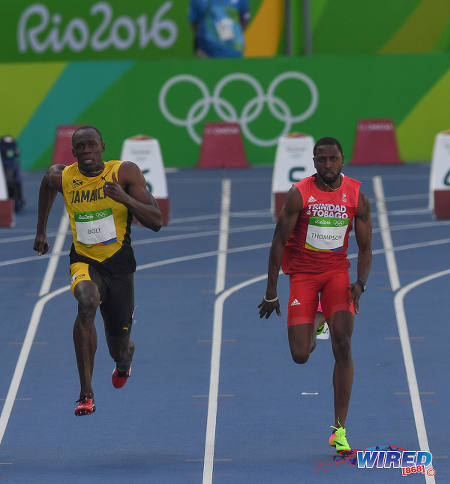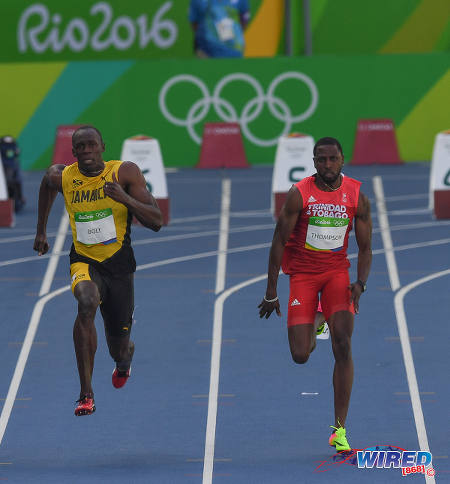 Mr Live Wire blames the Trinidad and Tobago Customs. Because while we're turning Jamaicans away from a side at Piarco, Bahrain and Turkey giving them passports and spikes!
Kemarley Brown and Andrew Fisher will both represent Bahrain in the 100 metre semifinals while Jak Ali Harvey—dude went "balls in" and changed his name from Jacques Montgomery Harvey—will fly Turkey's flag in the same event.
New rule for Customs: If a Jamaican can get out the airport door in under 10 seconds, he can stay!
The IOC is obviously much more lax about this sort of thing than our Immigration Division; and the result is that six Jamaicans will line up in the Rio 2016 Olympics 100 metre semifinals, representing three different countries.
The entire Caribbean should feel more than a tinge of pride in the performance of 24-year-old Jamaican upstart, Elaine Thompson, who gatecrashed her compatriot Shelly-Ann Fraser-Pryce's party to become the Olympic 100 metre women's champion.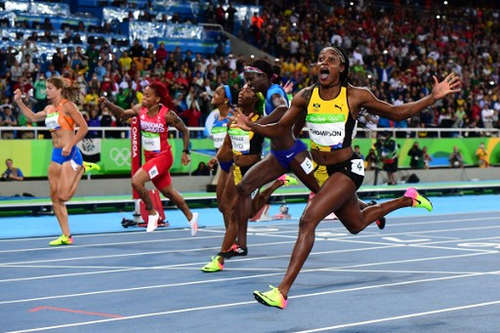 Fraser-Pryce was aiming to become the first woman to win three successive Olympic golds in the same event.
Maybe, at 8pm tonight, Cedenio will also steal the spotlight for himself and his country. Bear in mind though that his current personal best of 44.34 would not have even won him a medal at the 2015 World Championships.
Grenadian gentleman and defending Olympic champion Kirani James, South Africa's World Champion Wayde Van Niekerk and American contender LaShawn Merritt are the favourites.
Cedenio is one for the future. So let's not crush him with impractical forecasts just yet.
But, at the same time, Live Wire will be watching with his "Friends and Dem" and hoping young Machel can "Jumbie" his more experienced rivals "Like ah Boss" with "Endless Wuk" and become the "Happiest Man Alive".
Fog them up, Cedenio! Fog them up!