"Regardless of how confident you look when you come out on stage, I don't care who you are, you are freaking out inside," said Trinidad and Tobago cycling sprint star Njisane Phillip. "You could lose. You're understanding what I'm saying? You could lose. That's what in your mind.
"Every athlete has that in his mind. And you want that comfort that, yo, even if I do lose, you got me. That makes a big difference."
The 25 year old Phillip is in his second Olympic Games at Rio and he intends for it to be his last. Phillip, or "J-Boy" to his friends, plans to go out in a blaze of glory.
He shared his thoughts in a hard-hitting interview with Wired868 before the 2016 Olympics. This is part two: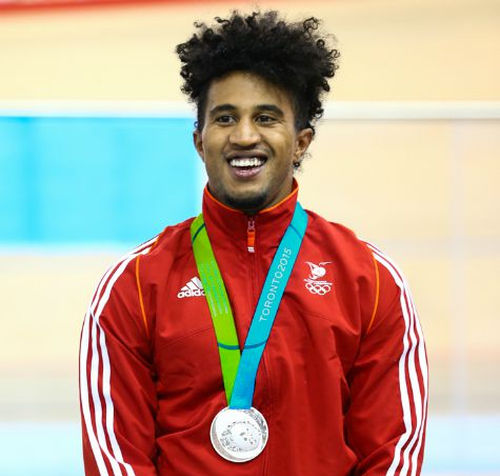 Wired868: Do you visualise your race before you reach the starting line?
Njisane Phillip: I try to visualise every single race. I think that helped me in the last Olympics. I consider ever angle and every way the race can go. I race these people in my head, every single day. So when the race comes, I know exactly what I should do for every situation.
For the past four years, the races have been really bad for me because i just did them to qualify. I was really messed up man, I was really dark… I wasn't aiming for an 'A', I was settling for the 'C'… All I cared about was the Olympic Games. It is hard to explain and I don't know if people would understand.
Wired868: Was that due to the problems in your cycling programme?
Phillip: (Nods head) Everything felt like it was crumbling. I had no coach, I had no support… I don't want to come [across as] angry. I am not angry because I know what it is. When I sit down and talk to people that is how I get it out…
It has been frustrating. Coming into the [London 2012 Olympics], I was in a programme for two and a half years. And then everything was just squashed. I did a training camp in Germany [and] I went back to LA. [But] I didn't have a coach, I didn't have any support or anyone to really lean on. I had to do it on my own. And from 2013 to the beginning of this year [when I started training with the Canada national team], I have been doing it on my own. I've been coaching myself.
The [Trinidad and Tobago Cycling] Federation hasn't provided any national coach or anything, I just did it on my own.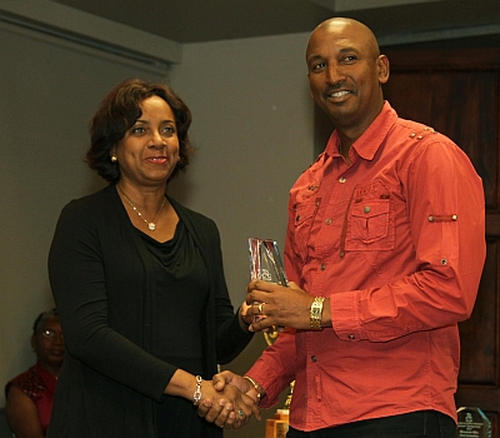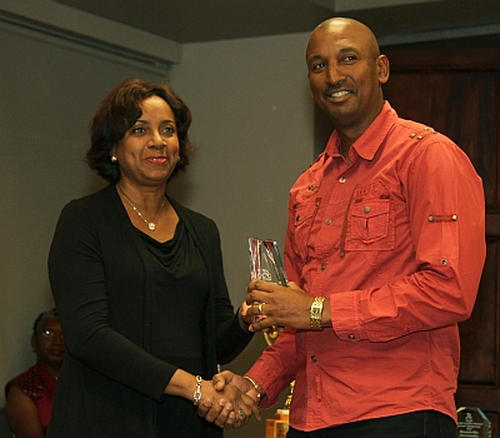 Wired868: How was the pre-London 2012 Olympic camp arranged?
Phillip: It was an agreement between the Trinidad and Tobago Olympic Committee and the US Olympic Committee, so I was able to train [there]. It was [IOC] politics, just like [you have] in football. (Laughs). I know what's going to happen now. I go to the Rio Olympics and I do well. Canada definitely won't want me here again. So what is my next step? Go through this again for another four years?
I have a life to live too… I want to do cool things. I want to go to the movies with my family too. I want to go down the islands on the weekend. (Laughs).
Wired868: Your gift is cycling; are you scared to put it down?
Phillip: I won't say I am scared… I think i enjoyed it how i was supposed to. I learned a lot of discipline, I learned hard work. I learned how to control my emotions and balance off myself. It helped me a lot in life [and] thought me a lot of lessons.
I turned pro early and I was out there living in a foreign country at 17 years old, having money and nobody to tell you what you shouldn't do. So I did a lot of dumb, crazy things. I remember a point in my life when I had like 200 pairs of shoes, just in boxes for no reason. (Laughs). I was just doing dumb stuff. I have learned a lot about rainy days.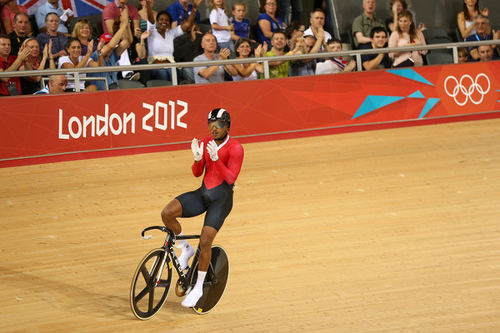 Wired868: Can you tell us a bit about growing up with ADD (attention deficit disorder)?
Phillip: People didn't know it [then] and they would always just say that I was bad. I would always get in trouble in school [at Shiva Boys Hindu College] for like talking in class and stuff like that. The real problem was I couldn't focus. I would be doing a test in school and do about six questions. And I would get to number seven and and can't figure it out and it would drive me crazy. And I would just say: 'Steups, forget this'. And I would start to do something else like talk to the man next to me. I might break a pencil and pelt at [someone].
It wasn't badness, I just couldn't control myself. Sometimes I would just sit down and shake. It was ADD and anxiety too. Sometimes when I had it really bad, I'd just get up and walk or just do something. Now I know what it is but as a kid I didn't. Then, I might just go outside and run or ride my bike when I wasn't supposed to. So it was licks. (Laughs). But I think [information about ADD] is out there more now and a lot of kids know [about] it.
I want to start a foundation for kids who suffer with anxiety and attention deficit disorder. I think those are the kids that are going to be tomorrow's athletes because they have that drive and energy and they have good spirits. They're passionate and energetic and they just want to do stuff and they just need to find something that they like and can put themselves in…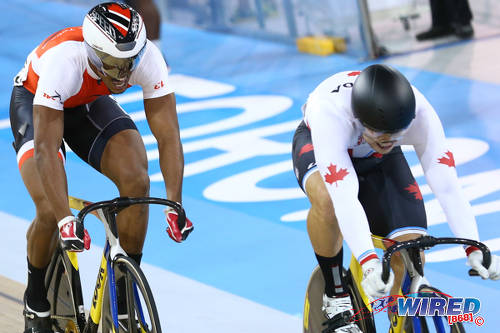 Wired868: How did sport help you?
Phillip: At 15, I had to stop cycling because I moved back to Trinidad and my mom didn't like me riding on the roads in Trinidad. So she took me out of it. So I was going to school and [I was getting in trouble so] the dean sent me to get an evaluation by a psychiatrist. And we did this evaluation and this when we found out I had ADD.
And [the psychiatrist] said you need to put him in a sport and let him get some of this energy out. And that is how I started cycling again. It helped because that was my way of releasing it.
Wired868: Where did you ride and was it dangerous?
Phillip: I would ride from the Siparia Erin Road to San Fernando and then ride down the creek and then come through Fyzabad to Siparia. Yeah [it can be dangerous] but that is something I don't really want to comment on. It is a high risk sport… you are riding at 60 mph, so if a wheel buss—whether you are riding on the road or a track—it's over. Anything can happen…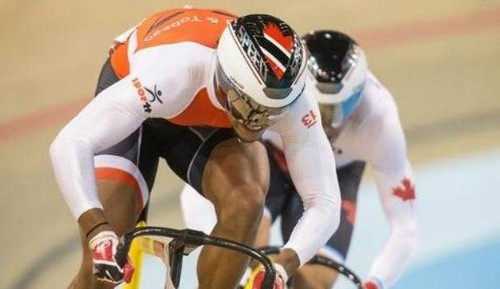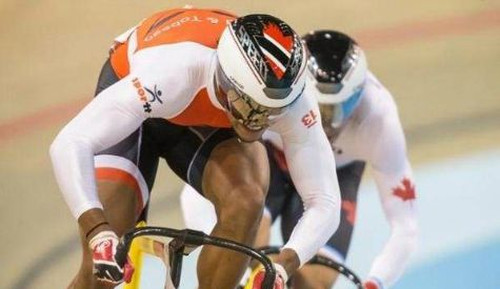 Wired868: What plays on your mind more before a race? Is it the fear of losing or the joy of winning that drives you?
Phillip: The fear of losing is definitely more. I am being 100 percent honest. I want people to read this and feel me… Before when I was a bit younger, I used to go out there and have fun. I would say I am going to blaze you down. It didn't matter who you are or where you are from, that was my mindset. But when I was going through my hard times and I started sometimes not even making the top eight [at events], I started to get depressed. It went from going out there to race and have fun, to going out there and being afraid to lose. I'm so afraid to lose that I'm not trying hard enough. I'm so afraid to lose that I lose!
So my motivation right now is different. So much emotion and thought goes into this, that when the regular person says: 'You're only 25, why are you trying to retire and be a diva?' But it's not that. People don't know what is going on inside when they look at us on [the sports news]…
Athletes can be scared sometimes about the politics thing too. We are afraid to speak out about our funding because if we piss somebody off, we won't get it ever again. That is fear and that is not fair. We are not doing allyuh favours, that is what you are supposed to be there for. I have been ranked top 40 for the last seven or so years and I have never received my full funding. Never, never, never. Never ever. Even when I placed fourth [at the 2012 Olympic Games], I didn't get my TT$250,000.
And I read that article [on Wired868] with Marc Burns and he said the same thing. Sometimes I get TT$150,000. There is a lot of bullshit that goes on in that Sport Company. I'm just speaking facts. A lot of money is spent on football but, when it comes to glory for country, track and field wins. They produce every time…
The pressure of the Olympics is so great, Usain Bolt can go there and false start and it's all over… It is the simple little things. They feel we are superheroes to just throw it together and win. No. Talent can only get you so far… I really wish they could change something because Trinidad and Tobago shouldn't have just 32 athletes [at the Olympics]. We need to have more cyclists, more sailing, more track and field, more events. We only have sprinters. Who [do] we have in the 800 [metres]? Who [do] we have in the 1,500? We don't even have people for that. Come onnnnn!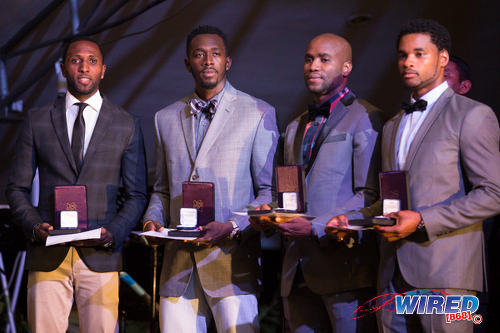 Wired868: So you are better now that Varun Maharaj was allowed to travel as your soigneur?
Phillip: (Nods head). People need to understand that if I had a track and field team, I wouldn't want anybody to go with me because I would have a shoulder to lean on. It is a difference when you travel with a team to when you are a lone soldier… Athletes freak out and it helps to know you are not going through that alone. [That] it's alright.
If I take you to the Olympics now and I'm getting ready for the final, how can I really connect with you? Yeah, I am talking to you for an hour but we don't have that relationship where I can tell you: (Loud whisper) I am fucking nervous, yo! (Laughs).
I remember I was in Manchester [for the 2013 UCI Cycling Track World Cup] and I didn't care. I was [down and] thinking 'whatever'. And Varun was:  (In animated voice) Dawg! Today, I feel you're going to do something special! (Phillip went on to place second). I remember that in Manchester and it brought tears to me eyes.
They're saying it is just a lime [for Maharaj]. Yo, it is just a lime for allyuh!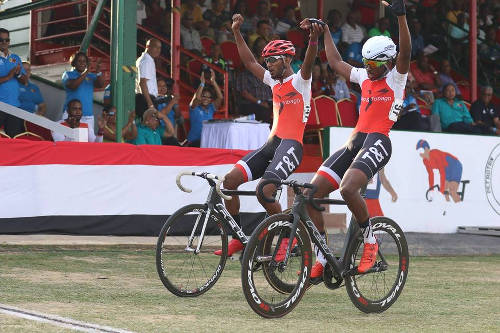 Regardless of how confident you look when you come out on stage, I don't care who you are, you are freaking out inside. You could lose. You're understanding what I'm saying? You could lose. That's what in your mind. Every athlete has that in his mind. And you want that comfort that, yo, even if I do lose, you got me. That makes a big difference. Me just being able to put it out in the universe that I am nervous. It makes you feel much better… I need someone that I cry with and show my emotions and show that I am human and then wipe away tears and laugh. That is what these people don't understand.
I didn't complain for someone to go with me for Pan Am and so on when there were other riders… I didn't want to go through all of this. I wanted to do my race nice and calm and retire cool. (Smiles).
Wired868: How do you psyche yourself up for the race?
Phillip: I listen to a lot of music and [absorb] the energy of the arena. There are so many different people and cultures, I really love that atmosphere. A lot of people fold under that pressure but I like it. (Smiles). Everybody is looking at me and I'm thinking: 'Time to do my thing.' You have to ball out.
That has always been my strong point. When the race is big, I love it. I love to perform.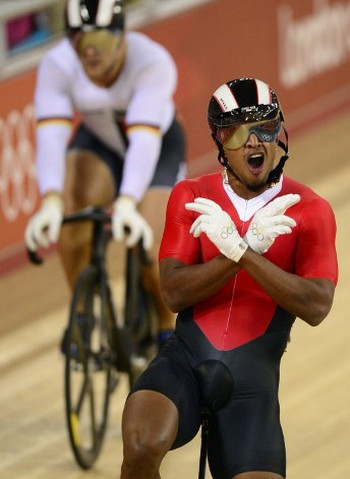 Wired868: What's on your race day playlist?
Phillip: Future, Fresh Montana, Popcaan, Vybz Kartel, Bunji, Machel. I listen to all kinds of music. When I wake up in the morning, I don't want to start fast-paced. So I might listen to old school reggae like a Bob Marley or Sizzla or Jah Cure.
I like [Marley's] 'Coming in from the cold'. I love that song. And stuff like 'One Love'. Those are just songs from my childhood which bring back good memories of spending time with my dad [Nicholson Phillip] and it just keeps me calm. Because you want to keep your mind as positive as possible. [To] any negative thoughts: F**k you…
When I go into the venue, I'm listening to Tupac's "All eyes on me" or "Still Dre". Stuff that is still slow but you're now starting to get a little aggressive too…
Then you start the warm up and you have the soca playlist. I like to listen to old school soca like "Pump your flag", "Advantage", "Island", "Clear the road", "Fete". Not some of the garbage you hear now. Soca!
And then when it is time to race, you hit that rap music just to give you that little swag and that little vibe. I listen to Future's songs like "Rotation", "Mad Luv" or I listen to Fresh Montana.
And then it is go time! (Smiles).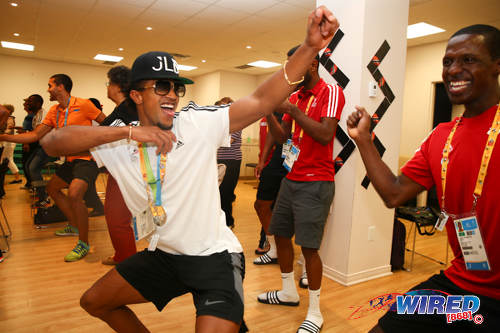 Wired868: What does the Rio Olympics mean for you?
Phillip: The Olympics for me… Honestly, the work has been done. Now it is just execution. Do or die. Now it is just to go there and have fun and showcase your talent and the best man wins.
The real challenge is qualifying but I am here now. I want to go out there and represent my country as best as I can and just have a nice last race. (Smiles).
It is my time to shine!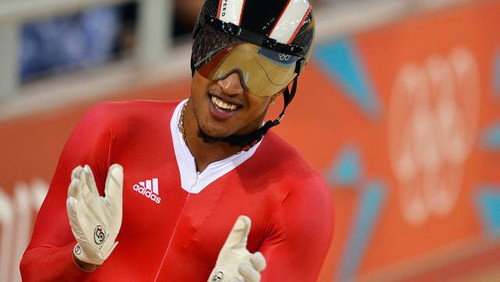 Editor's Note: Click HERE for part one as Njisane Phillip takes Wired868 into a Bulls**t Free Zone, as he opens up on his life of sacrifice, squabbles and success and the harsh reality of being an elite Trinidad and Tobago athlete.