A former Trinidad and Tobago Gymnastics Federation (TTGF) official, who asked to remain anonymous, has taken responsibility for changes to Marisa Dick's profile on the International Gymnastics Federation (FIG) website.
More specifically, the official claimed that it was she—rather than the FIG—who deleted TTGF second vice president Ricardo Lue Shue's name from Dick's profile so he no longer appeared as the gymnast's assistant coach.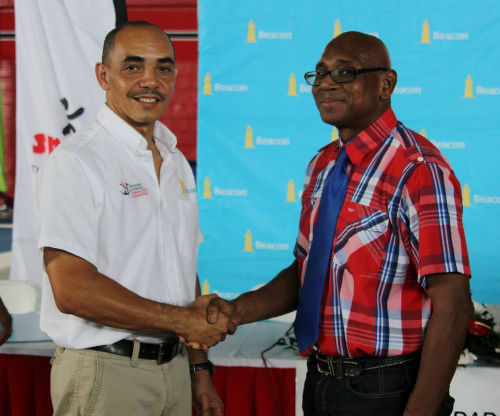 Wired868 confirmed, from an independent source, that the former TTGF general secretary, who resigned in mid-2015, was historically the person entrusted with uploading data related to the local gymnastics body and its athletes on the FIG's website.
And, although the former gymnastics official does not hold an official role with the FIG or TTGF at present, she claimed that she continues to access and alter information on the website of the world governing body.
"I am not a TTGF representative," said the source. "I am independent and was retained for the sole purpose of FIG and PAGU coordination and administration of the elite events for all three gymnasts—Thema, Marisa and Joe."
Her actions created a stir after Wired868 was surprised to see that Lue Shue's name had been erased from Dick's profile, which now bears only the names of her head coach Ovidiu Serban and choreographer Anna Pelletier.
The likelihood of a conflict of interest due to Lue Shue and his wife and TTGF assistant treasurer Donna Lue Shue's involvement in the controversial decision to replace Thema Williams with Dick for the April Rio 2016 Olympic Test event is almost certain to feature in any legal action against the local gymnastics body in the coming weeks.
The Trinidad and Tobago Olympic Committee (TTOC) signalled its intention to charge the TTGF under clause 13 of its constitution while Williams' attorney, Keith Scotland, also retained the right to sue for unjust treatment and breach of contract.


However, the former TTGF official claimed there was nothing dodgy about Lue Shue's removal as he had only been put there for the Test event in the first place. She insisted that Lue Shue never acted as Dick's coach before and will not do so at the August Olympics.
"I went on the FIG site on the morning of the 16th of April, like 4 am, when I was trying to do the 'change of athlete' paperwork," said the former official. "I could not change Marisa in the database for the competition because that was closed. In order for Ricardo to be accredited to go on the floor with her, he had to be listed as coach.
"So I had to go on her database entry and manually put him in… I took him out because we are going into the Olympic Games and those are the two coaches."
The official tried to explain why she adjusted only that one name for both athletes.
For instance, she did not erase the names of Serban or Pelletier from Dick's profile for the Test event, although she knew they would not attend.
And Williams' profile had Debra Knowles-Garcia as assistant coach and choreographer although she did not travel to Brazil.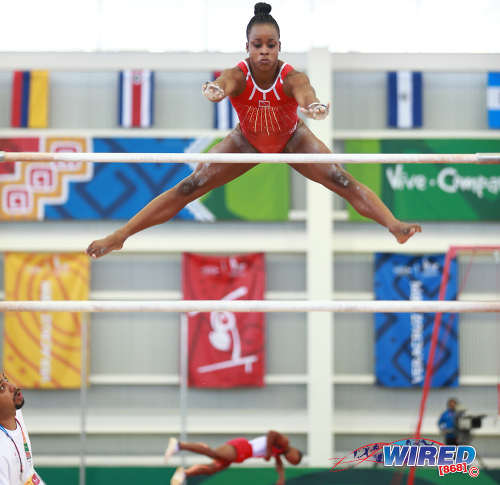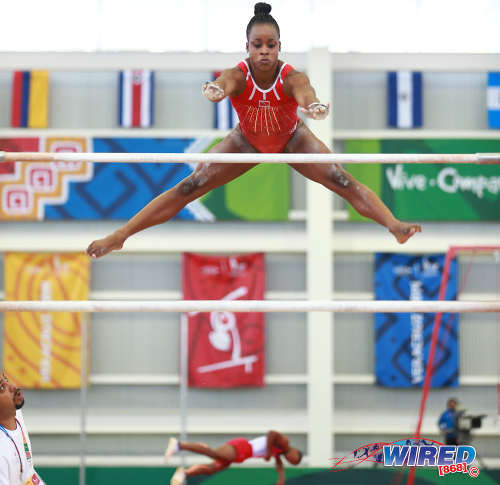 Why not alter those as well?
"Because they are their historic coaches," she said.
After 9 am on Saturday April 16, the TTGF would have needed a medical report to replace her with Dick. And there was none. Dick's mother, Hannifer, also said she refused to begin their trip to Rio de Janeiro—on the night of April 15—until she was assured that they would be accredited in time.
So when did the TTGF accredit Dick?
"I finished Marisa's accreditation at about 8 am (9 am Rio time)," said the ex-gymnastics official.
FIG rules also states that: "The gymnast injured or ill must return his/her accreditation and another gymnast can be accredited."
Since Williams only returned her accreditation at about 9.15 am, was it not past the deadline?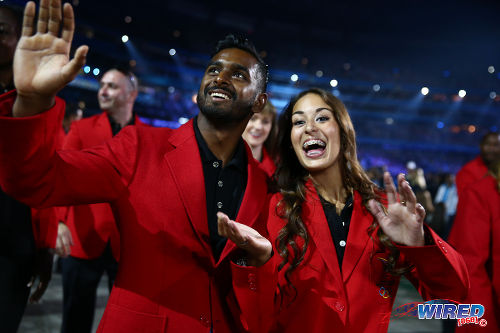 "Her accreditation was already cancelled in the system," she said. "Turning in her card was secondary, as with athletes who are replaced and absent-mindedly leave the country without returning to the accreditation centre."
So the FIG's rules are not meant to be followed verbatim?
"Whatever the TTGF did on the night of the 15th, they will have to answer for and justify," she said. "(But) FIG was not involved in any wrongdoing. Their rules and timelines are intact and were respected…
"That's the truth and I stand by it."
On Monday May 2, TTOC president Brian Lewis and his games management committee of Annette Knott, Ian Hypolite, Diane Henderson and Dr Terrence Ali announced their decision to send Dick to the Olympic Games, which was based largely on FIG's declaration that no rules were broken in the TTGF's replacement of Williams.
However, the TTGF can still be penalised for its actions, which appeared to violate its contract with the athlete and, arguably, the tenets of natural justice.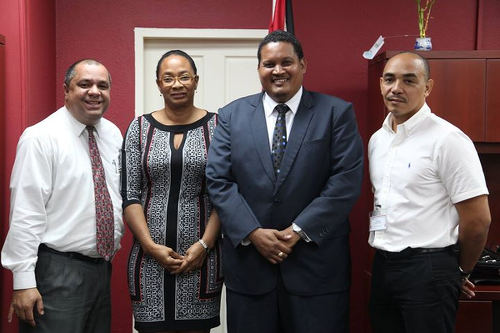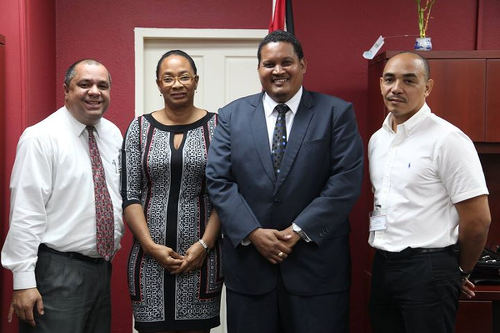 According to clause 13 of the TTOC's constitution, which is titled "Measures and Sanctions":
"When a member has failed to fulfil his/her or its duties. has infringed the Olympic Charter, the IOC Code of Ethics and/or this Constitution or has not respected or implemented the decisions or resolutions of the organs of the IOC, he/she or it may be subject to the following graduated measures and sanctions (depending on the gravity of the facts and the level of damage or infringement): (a) Warning, (b) Suspension, (c) Expulsion."