"There does exist a chance of Thema (Williams) still going to the Olympics," said Canada-based sport attorney Dr Emir Crowne. "There is a committee called the Tripartite Commission; and in every sport they deal with exceptions to the rule…
"The deadline to file that application was January 15. But they do allow late applications in exceptional circumstances. And I think it is safe to say that this is nothing short of exceptional circumstances."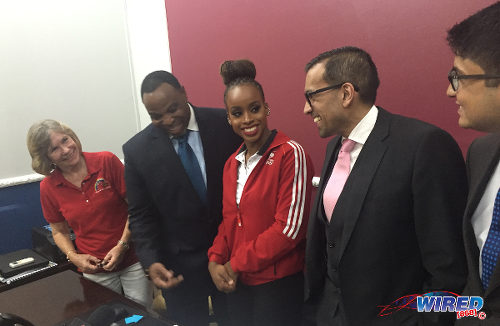 Trinidad and Tobago gymnast Thema Williams and her team of attorneys, Keith Scotland, Resa Ramjohn and Crowne, faced the media yesterday afternoon to offer an update on the athlete's controversial de-selection for the Rio 2016 Olympic Test event on April 17 and subsequent loss of her place at the upcoming Olympic Games.
The Trinidad and Tobago Gymnastics Federation (TTGF), which faces legal action as a result of its decision, responded to Williams just before yesterday morning's deadline. Its attorney, Ramesh Lawrence Maharaj SC, asked for more time to consider the matter and it was granted.
But Scotland insisted that "Team Thema" will keep a close eye on the clock.
"We are heartened that the Federation responded to our deadline," said Scotland, "and our work continues apace…
"We have copied FIG and this case will not stay in Trinidad and Tobago. The world is looking."
Williams has until May 9 to find a way into the Olympics—a competition that has been her goal since the age of eight and one she sacrificed a full scholarship to the University of Michigan to chase.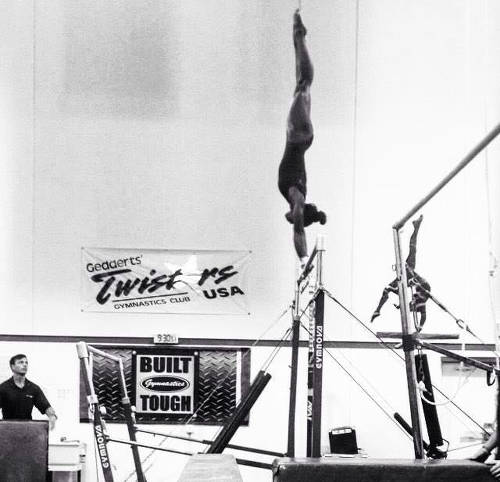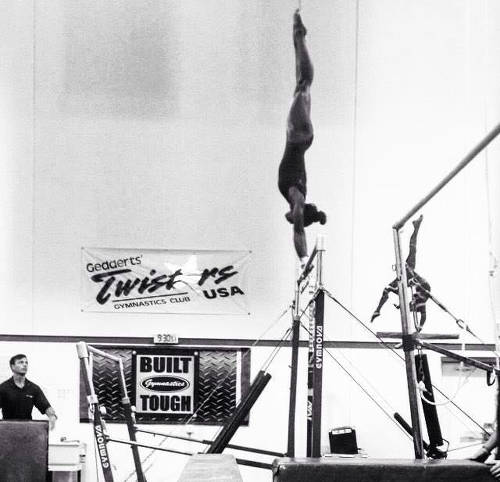 "Since the incident, my hope has definitely increased with my team that has been around me and how hard everybody has been working," said Williams. "I won't say the flame is out. I still want to go to the Olympics and represent Trinidad and Tobago.
"That is still my goal. And I am not injured."
Williams, who had stayed true to a confidentiality agreement with the TTGF over the past three months, also spoke about the Rio ruckus for the first time.
"I said to myself before bed, one more day to clean up and fix my routine and prepare myself for competition on (April)17th," said Williams. "But when I woke up on the 16th, I received a call from my mother stating I was no longer the representative…
"I just wanted to go to the Olympics since I was at least eight years old. To know that that dream was being taken away from me, without even my knowledge. There was no consultation that took place…
"I went to (coach John Geddert's room) immediately and said, did you hear the news? I had tears in my eyes."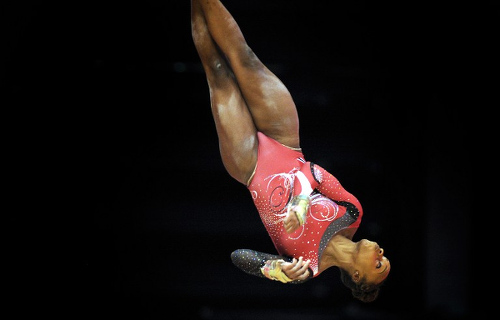 Williams revealed that there was, inevitably, friction with her alternate, Marisa Dick, who took her spot in Rio. And she bristled at Dick's insistence, in recent media interviews, that Williams was injured.
"She is not a doctor," said Williams. "The medics said 'you are fine' (so) I don't feel she is at liberty to make those statements… I am baffled that she would say that…
"What (the TTGF) did was blatantly unjust and if you're not against it, you're for it. I believe that says a lot about character."
Since her deselection, Williams said the TTGF had not contacted her directly. She did not expect an apology.
"It wasn't something that I was surprised at, witnessing all the attempts they made to stop me," said Williams. "(…) There is no apology to be made, because they are not sorry."
The former Tots and Tumblers gymnast and St Joseph's Convent (Port of Spain) student laughed derisively at an email from Dick's mother, Hannifer Dick, which lobbied for Williams' spot and claimed that the Canada-born athlete did more for Trinidad and Tobago over the last four years.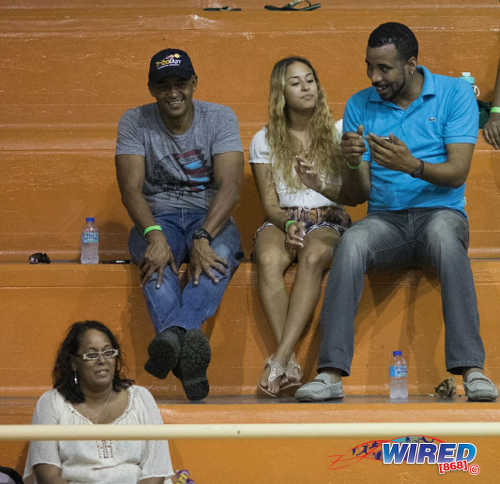 "I have been competing for Trinidad and Tobago since I was eight years old," said Williams, who insisted that the photographs with herself and the Dicks in Brazil were testimony to her professionalism and courtesy. "My first competition was in Peru. I think I placed second on bars…
"I don't think she is informed as to how much I have done for Trinidad and Tobago gymnastics over my entire career."
Scotland suggested that various emails—including one from TTGF first vice-president Akil Wattley that was uncomplimentary towards Williams and her coach, John Geddert—will form part of their case of bias against the local body.
They will scrutinise FIG's behaviour as well. Williams said she did not hand in her accreditation until after 9 am on Saturday morning and Dick could not have been registered until that was done.
Any change within 24 hours of the competition must be accompanied by a medical report confirming injury. But Williams had not even seen the doctor yet.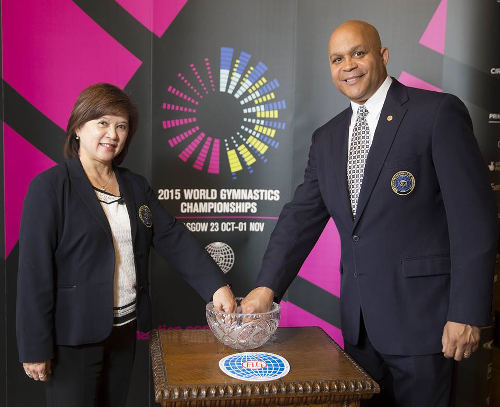 "We have not trained our eyes on the local remedies (because) our end purpose has to be to correct this wrong," said Scotland. "We are not in any way relinquishing our right to sue for breach of contract and for other local remedies.
"But our immediate purpose is to try to see if we can get Thema to the Olympics, as she, in our respectful view, is entitled to be."
Crowne agreed, even as he suggested that the TTGF might not be a validly operating organisation due to an alleged failure to present audited accounts in the past eight years.
"The FIG has their own disciplinary (committee) that can deal with the TTGF and discipline them," he said, "but that commission cannot get us an Olympic selection.
"It can hold the TTGF accountable which I think everyone wants to see. But maybe we can all put our hatred aside for that group and (focus on getting) Thema to the Olympics."
Crowne gave some more details on their potential course of action. The International Olympic Committee's (IOC) Tripartite Commission, via the Trinidad and Tobago Olympic Committee (TTOC), is the next step.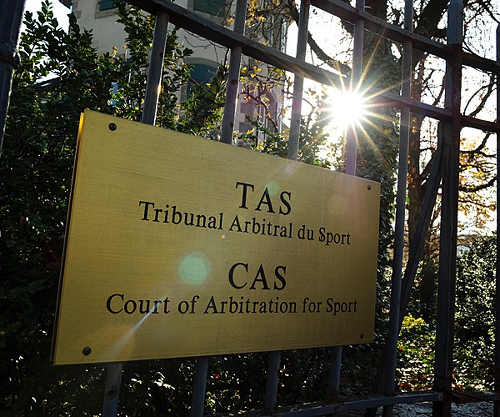 If necessary, the Court of Arbitration for Sport (CAS) will follow.
"The TTOC has to petition at the Tripartite Commission of the IOC," said Crowne. "Then that commission has to look at all circumstances, which is everything that has surfaced to date and which will eventually surfaced as we go on… What we need is the buy-in from the TTOC and, quite frankly, I don't think they will oppose that if there is even a chance of Thema getting to the Olympics.
"And if for some reason the Tripartite Commission says 'no, this doesn't qualify as an exceptional situation', the Olympic Charter gives an exclusive right of appeal to CAS."
Williams' attorneys believe she has a strong case.
"Most sports cases, you get maybe bias, maybe one breach of procedural fairness," said Crowne, "but I have never seen a case where there could possibly be a dozen conflicts of interest (and) a dozen breaches of natural justice.
"The appeal brief alone would be about a hundred and something pages. Even for doping cases, it doesn't get this complex. And there you bring in like six scientists."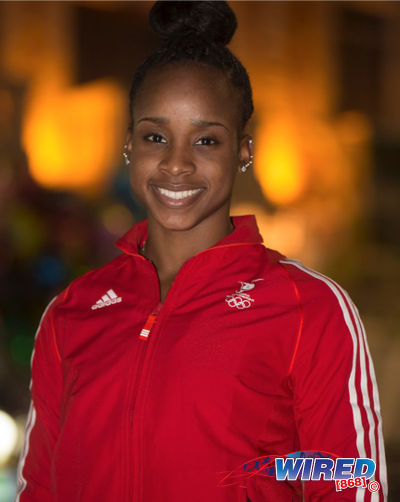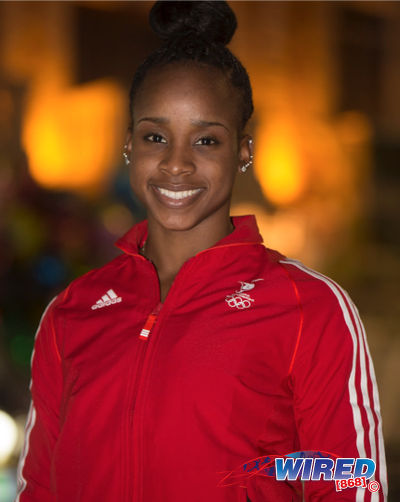 Williams, who comes from a humble background, said she has sacrificed too much to give up now.
"I gave up family time, I gave up school, I gave up friends, I gave up my social life," she said. "(…) Had I not gone on this Olympic journey, I would have been in school studying engineering and fashion and art…
"I am prepared to go back to Michigan put in the work and represent Trinidad and Tobago at the Olympic Games."