At one point in the life of every young cricket enthusiast in the Caribbean, there comes that eureka moment when you realise that: Maybe, I can make a living off of doing this!
Training becomes meaningful, you pay more attention to your diet, seek out the best coaches you can find and absorb hours of footage of contemporary cricket stars.
You turn down party invitations from your friends, say "no" to vacation jobs, swallow your pride in the company of arrogant, discourteous sport administrators and, after years and years of sacrifice, you get your chance on the big stage. And you take it.
Adidas say they want you to be their next global cricket star; you hi-five your agent and sign on the dotted line.
And then, they do this!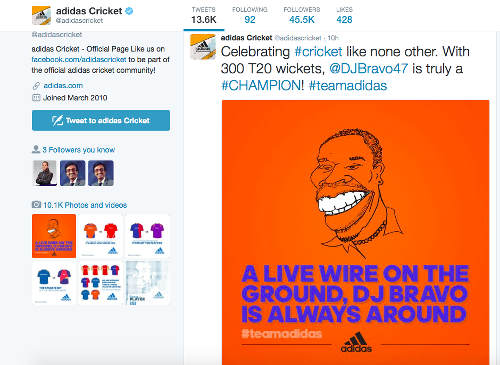 Editor's Note: So is Adidas' caricature all in good fun? Or wrong, wrong, wrong? Let us know.