It turns out that it might be a good idea after all to attach the brand "Trinidad and Tobago" to a competition which attracted, according to the Limacol Caribbean Premier League (CPL), over 250,000 spectators and a global television audience of 36 million last year.
So, the Trinidad and Tobago Red Steel is officially up and running once more.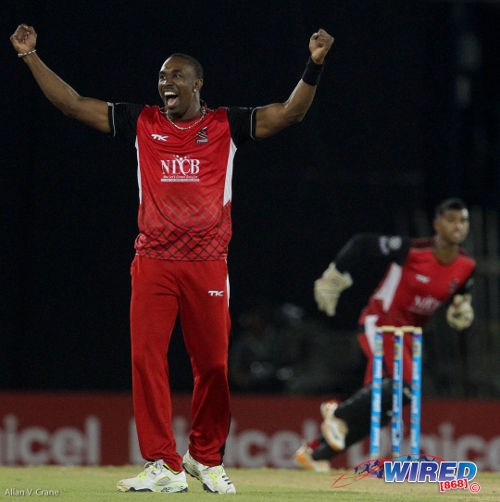 And what of Sport Minister Anil Roberts? He is probably kicking his dog.
In a release today, the CPL said it was: "pleased that the matter regarding the naming of the Red Steel franchise has been resolved and that the team will once again proudly bear the name of Trinidad & Tobago Red Steel."
"We would particularly like to thank Minister Gary Griffith," the release continued, "for his timely intervention in this matter and for his support in bringing it to a positive conclusion."
It would leave Roberts especially red-faced after, two weeks ago, Trinidad and Tobago Red Steel captain and West Indies all-rounder Dwayne Bravo described whoever removed Trinidad and Tobago's name from the team as "a bunch of jokers."
Roberts, the bully of local sporting bodies for the past four years, cannot even make athletes quiver these days?! Whaaaaaaat?!
Roberts had accused the CPL of breaking the law by referring to the team as the Trinidad and Tobago Red Steel.
Mr Live Wire cannot confirm whether or not Minister Two Pull was in Room 201 at the time of his lecture on law-breaking and the importance of the country's brand.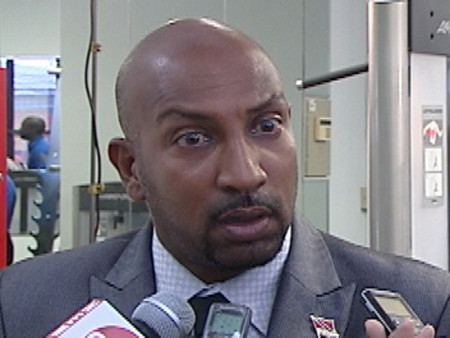 Griffith and his Cabinet colleagues overruled the Sport Minister.
The Government and, in particular, the Ministry of National Security must be getting used to walking behind Roberts with a doggie scoop.
Earlier this month, Prime Minister Kamla Persad-Bissessar stepped in to offer financial relief to the 2006 "Soca Warriors" in a long-standing legal battle that never interested Roberts. And the Trinidad and Tobago Football Association (TTFA) has taken to sending requests for funding directly to National Security Minister Gary Griffith.
Roberts' multi-million dollar Life Sport programme, which was accused of siphoning money to criminal gangs, has also been turned over to Griffith. Hopefully, the Sport Minister is putting his free time to good use.
Idle hands sometimes end up rolling joints in hotel rooms.
So, the Sport Minister is sitting on his hands while the National Security Minister looks after the nation's sport teams and the Prime Minister handles World Cup affairs.
Ahem, one question please: Who is in charge of the soldiers?