Buckle up, Trinidad and Tobago; it's about to kick off now.
It turns out that, according to the Sunday Express, "Mr Big" was actually "Mr Big Mouth."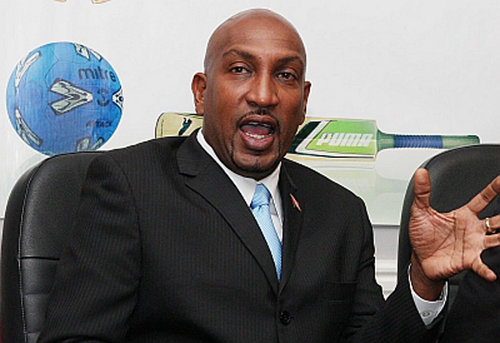 When National Security Minister Gary Griffith spoke about declaring war on the criminal element, one always suspected that he would not have to look far for the most relevant targets. And so it proved.
You see while the People's Partnership brayed about amber alerts and armoured SUVs, Anil Roberts' Sport Ministry, according to investigative reporter Asha Javeed, allegedly took millions meant to stimulate grassroot sport and put them into the hands of shady figures; not least the controversial Jamaat al Muslimeen member Rajaee Ali—a man who was incarcerated on a murder charge when the PP took office in 2010 and who admitted he was questioned by police for the assassination of Dana Seetahal SC earlier this month.
By Griffith's calculation, Ali pocketed as much as $1.5 million a month from the Life Sport programme for participants who do not exist. That is exclusive of catering contracts for feeding those ghosts, which, at a conservative estimate of $60 a day, can easily add up to another $1.3 million per month.
And this does not include the profit made off the participants who do turn up as well as the management contracts and so on; not to mention whatever income Ali otherwise enjoys when he is not working for the Sport Ministry. Presumably, Ali could employ his entire army if he had one and so chose; and they would all collect State cheques.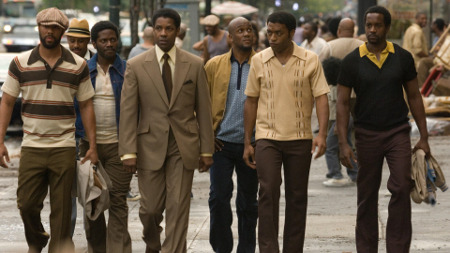 So, let us be clear: while the People's Partnership Government steadfastly ignored not-so-subtle hints to improve the working conditions and salaries of its policemen, it has allowed a suspected gang member to possibly pocket upwards of $2.8 million per month not including his legitimate salary and profit.
I don't think you're hearing me: while the national football team youth coaches have gone two years without their $3,000 per month stipends, the under-15 "Soca Warriors"  forfeited a 2013 CONCACAF tournament due to a shortage of funds and parents had to dip in their own pockets to send teenaged national swimmers to the 2013 FINA World Junior Championships in Dubai, the Sport Minister allegedly allowed a man who spent more than half of his adult life on a murder charge to bank a minimum of around $3 million a month.
One last time: the police service's first choice candidate for Seetahal's brazen murder could have financed the hit with taxpayers' money courtesy of the Ministry of Sport.
It makes you miss the good old days when people thought then Minister Roger Boynes was a buffoon because he couldn't tell the difference between waiting journalists and the 2006 World Cup players.
Last week, Roberts allegedly appeared in an amateur video with drugs and, possibly, sex workers while wearing the Sport Ministry's London Olympic 2012 shirt; and yet that was probably one of the least irresponsible things that "Minister Two Pull" did on the job.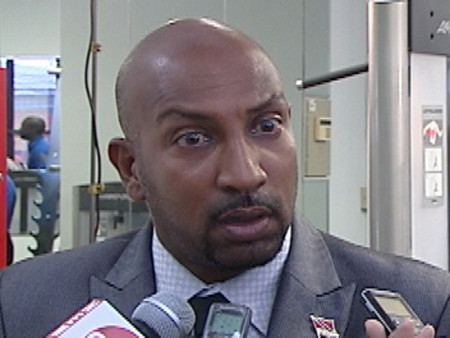 It is almost breath-taking to consider how low the bar is now set in public service. Politicians don't even have to show up for work in five years; all you have to do is not give millions to men "known to the police" and you are already a massive improvement.
And that brings us to "Captain Peacock"; the soldier who redefined the term "balls-ing up the job" while protecting Prime Minister Basdeo Panday's family.
It is Griffith, the comical press conference tough guy, who must bring the Life Sport programme to heel now. His track record, to be blunt, does not inspire confidence.
And speaking of blunt; what about Honourable Minister Roberts?
Well, so far, Prime Minister Kamla Persad-Bissessar is refusing to sack him; so the nation's sportsmen and women must remain trapped and molested in Room 201.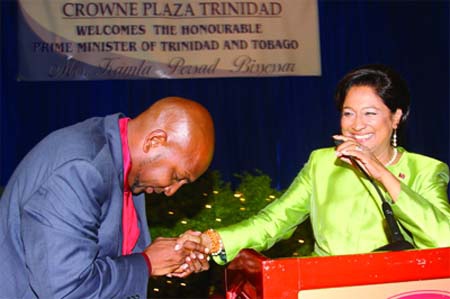 Mr Live Wire would like to suggest, at the very least, that the Prime Minister hires a foreign consultant to work closely with Roberts. And we can think of one eminently qualified young woman.
Can Jay-Z spare you this week, Solange?