There were mixed blessings for Trinidad and Tobago's national coaching community over the Christmas season as the Trinidad and Tobago Football Association (TTFA) raised enough money to cover roughly half of its arrears for the senior coaches but none for staff from the youth and women's teams.
The Ministry of Sport and the SPORTT Company of Trinidad and Tobago were the only sponsors.
TTFA general secretary Sheldon Phillips confirmed to Wired868 that the football body had received $750,000 from the Government, which was used to cover outstanding salaries. Phillips also said that former national head coach Jamaal Shabazz has now been paid off.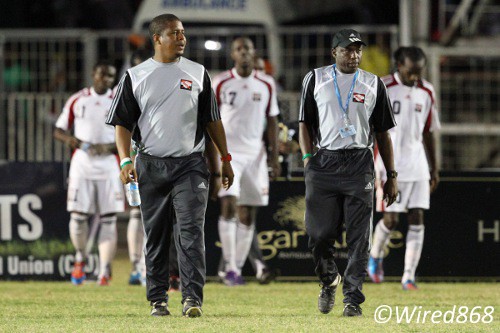 "We have been able to start giving cheques out for the pre-Stephen Hart era," Phillips told Wired868. "Jamaal has been taken care of and the coaches on the present staff have received some payment as well… We will take care of the others in due time including the women's teams and youth coaches.
"We still have a ways to go (but) we have been chipping away."
The payments were met with some relief by members of the senior staff.
"They gave us about half the money they have for us," said one staff member, who preferred to remain anonymous. "We're not fully happy but at least they are trying. We are at least seeing some things being put in place especially from the Government standpoint."
The goodwill has not trickled down to the national youth teams yet and national under-17 manager Christo Gouveia admitted that the non-payment of stipends was affecting staff. National youth team technical staff members were promised between $4,000 and $6,000 per month.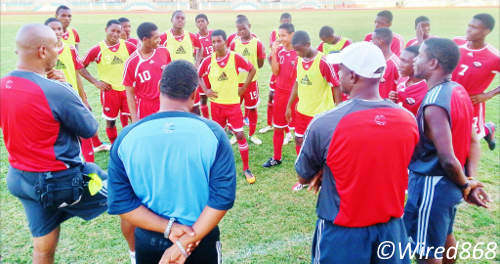 "The morale of the staff is very low," Gouveia told Wired868. "The president (Raymond Tim Kee) and general secretary tried to explain that they don't have any sponsorship (deals) and they are not getting all the money from the Government.
"They say they are doing stuff to see if they can access funds to pay the staff but you cannot take that to the bank or the grocery. When you have a staff that hasn't been paid for a year, it is very challenging."
Whereas the senior team technical staff generally gets together four days before an international game and can be virtually dormant for as long as three months, the youth team trains much more regularly and for as often as four days a week for three and a half hours each in a bid to ensure that the teenage players continue their development.
Gouveia implored the public not to take their sacrifice for granted.
"Some guys are under tremendous pressure from their spouses and whoever to give up because it is a tremendous sacrifice they are making for no money," he said. "You have to consider the gas money, the time away from family and family activities to be with the team.
"It is not a salary you can live off of and, yes, people do it for love of country. But after a while it becomes abusive when someone is working for a year and spending so much money on gas and so on and, at the end of the day, he receives nothing for it."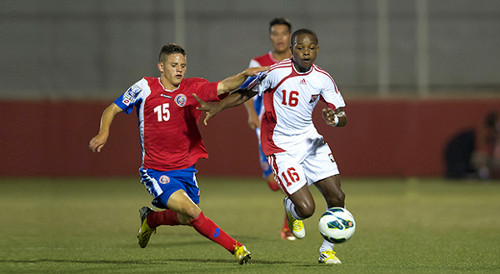 TTFA technical director Anton Corneal was similarly hurt by the present situation. Corneal started his job in January 2012 under the understanding that his salary would be split equally between the Government and the football body.
The Government is over a year behind in its payments to Corneal while, in almost two years, the TTFA has never made a single payment to its technical director. He preferred to focus on the burden being placed on his fellow coaches, though.
"I think this is taking the wind out of the coaches," said Corneal. "It is difficult to stay motivated when coaches have not been paid for so long. It affects the dynamism that the coach should have and it taints the image of being a national coach.
"Yes, we don't do it for the money alone but every coach has to face the grocery and the bank at the end of the month… I can only hope that things will be put in place very soon because our priorities should be the development of the game from grassroots and youth football come up."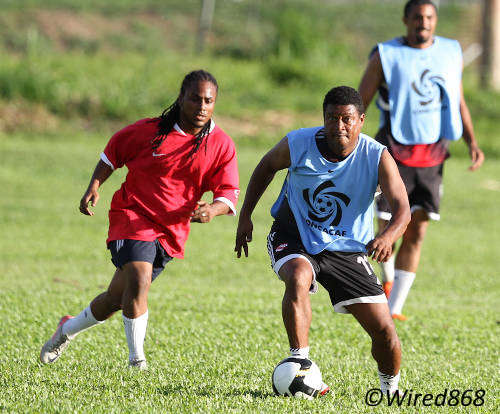 Phillips said he is aware of the issues and insisted that the present TTFA administration is working as hard as it could to address the coaches' concerns.
"As we get funding, we will put that towards taking care of the arrears of the youth and women's team coaches," said Phillips. "If we could take care of it in one action we will certainly do that. We appreciate their continued commitment and we continue to tell them that we are doing everything we can to address those arrears that have built over time."
Phillips claimed that the TTFA has had some "hiccups" in resuming commercial deals with entities like the National Lotteries Control Board (NLCB) and other private sector companies.
However, he said that the football body identified several avenues to raise funds, which includes pressing its regional associations and affiliate bodies to pay their financial dues, collecting entry fees for tournaments like the FA Trophy, promoting the sale of TTFA merchandise, charging coaches to attend in-house coaching courses and throwing fetes.
"The Pro League has acknowledged dues of about $400,000," said Phillips. "And we are going to readjust the dues that are being asked for in the next extraordinary congress since I have never been able to get a straight answer about what those dues are…
"Even things like fetes. There is no reason why the TTFA should not be able to run a fete for various parts of the year, particularly when a team is getting ready to participate in a tournament.
"Obviously it will take us some time to get where we have to be (financially) but, in the meantime, we are working with SPORTT and the Ministry to address the problems that we met as best as we possibly can."