Local football received another shock yesterday when Anton Corneal, the Trinidad and Tobago Football Association (TTFA) technical director, quit his post amidst unpaid debts and a perceived lack of respect from within the association.
Corneal, who accepted a four-year contract to arrest the decline in the local game in 2012, handed his resignation in to the TTFA executive committee yesterday, effective 21 April 2014. The coach, a former national player and the son of local football icon Alvin Corneal, told Wired868 that he could not go on any longer in the face of the football body's precarious financial position and the uncertainty regarding his own remuneration.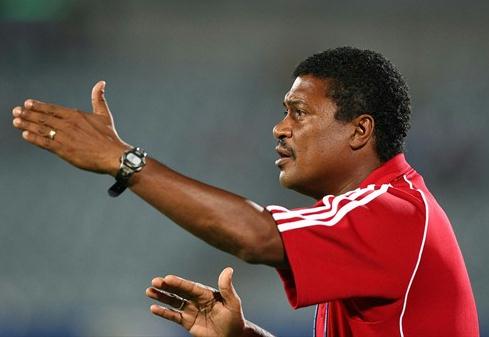 Corneal's salary was supposed to be divided equally between the TTFA and the SPORTT Company. However, while the SPORTT Company has made payments at intervals, he has never received a cent from his principle employer. He claimed the outstanding sum runs into seven figures.
"I have gotten eight half salaries from the government in two and a half years," Corneal told Wired868. "But at least I am getting something. I have not been paid by one dollar by the TTFA and I think that is not just disrespectful; it is gravely disrespectful.
"They didn't even say 'instead of 10 dollars, take three dollars'. I have bills and a family like everybody else. I did it for as long as I could… They cannot honour my contract financially and I couldn't do it anymore."
Trinidad and Tobago Football Association (TTFA) general secretary Sheldon Phillips confirmed receipt of Corneal's resignation letter and said the outgoing technical director did a fantastic job and was a valuable member of staff.
"The resignation wasn't a surprise," said Phillips. "It is something that had been in discussion with the financial situation around the association and it is a decision that we respect. We acknowledge the receipt of the resignation and will discuss it further over the couple days and then issue a release.
"We have been very upfront with Anton from the beginning in terms of what our plans were to deal with the arrears and we are still in the process of doing that… He said he didn't know how long he could last but he lasted quite a long time and did a yeoman's task."
Corneal is at least the third TTFA coach to withdraw his services due to the inability of the football body, led by president Raymond Tim Kee and Phillips, to raise the funding necessary to run the local game.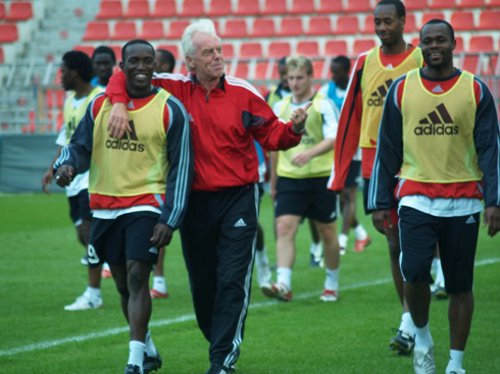 Tim Kee was elected unopposed as president in November 2012 and appointed Phillips as general secretary in May 2013. The TTFA president does not have a full-time role with the association, which is run by the general secretary.
Former national under-17 team assistant coach and former "Strike Squad" star Leonson Lewis resigned last December after more than two and a half years without a single payment.
Last year, Trinidad and Tobago's 2006 World Cup coach Leo Beenhakker, a former Netherlands and Real Madrid boss, refused to take up a position as TTFA Director of Football until all national coaching debts are cleared.
Corneal expressed admiration for Beenhakker's "principled stance" and hinted that things might get worse if funding is not sourced to support head coach Stephen Hart.
However, Phillips, who claimed to be days away from a major sponsor in early February, insisted that the TTFA should be able to unveil its first deal by the end of April. He suggested that the football body should be able to source the funds necessary to run effectively by June although it would take longer to clear arrears.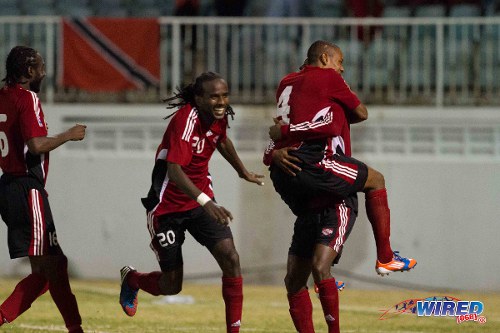 "We have several corporate partners that have committed but haven't sent anything as yet," said Phillips. "Companies are shifting gears from Carnival and that is still ongoing."
Corneal revealed that the financial problem was not his only issue as technical director. Although he described his relationship with Phillips as "cordial", he suggested that the general secretary had not given him the necessary support enjoyed by previous technical directors including Phillips' father, Lincoln Phillip.
"I think the support system for me to do my job properly as technical director was not there," said Corneal. "Normally, a technical director works with a technical department. I don't even have a desk in the federation or the facility of a phone; and you should see the size of my phone bill because I have to call back players all over the world.
"My initial contract had a car and housing but, when they got three cars, I was not given one despite the amount of travelling in my job… I spoke on more than one occasion with the general secretary and the chairman of our technical committee, Rudi Thomas, has written on behalf but nothing happened.
"Probably I should have made a stand right away but I went and tried to do things until better could be put in place."
Phillips declined to comment on the supposed lack of support given to his former technical director.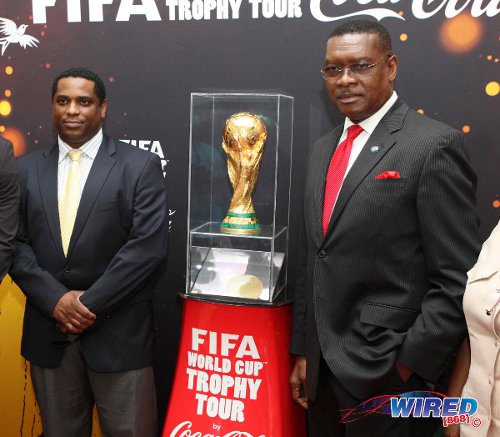 "I am not going to get into those issues," he said. "Those things require funding which we are in the process of getting. It will take some time to undo the damage that has been done over the last couple of years…
"We do feel we are progressing towards that point but unfortunately the time frame did not work in his favour."
Corneal's term as technical director has not been free of criticism.
Former Strike Squad coach and local football legend Everald "Gally" Cummings once suggested that Corneal did not deserve the job in the first place. And at least one youth team coach complained that he overstepped his mark in his interaction with that particular team.
Corneal countered that the technical director of the Netherlands and Mexico teams sit on the bench of their youth teams since development is part of their remit. He insisted he only assisted when there were requests or a need by the team.
"It was a decision to help," said Corneal. "I did 80 percent of the sessions for the under-20 women's team in the month or two before the tournament and, at the time, I had more experience than the coach by far."
Most national coaches spoke warmly about Corneal's support, work-rate and willingness to sacrifice for the local game; although they preferred to speak to their departed colleague before making an official statement.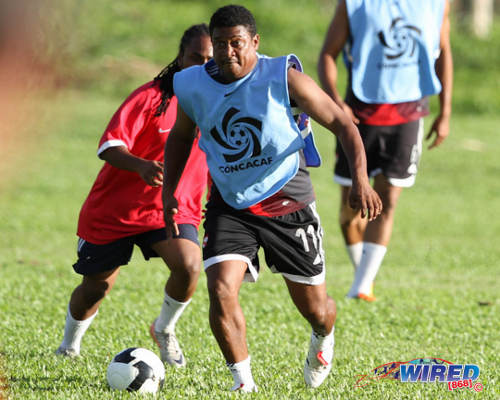 Two years ago, Corneal used his land to grow and sell corn, pumpkin and lettuce to make ends meet while he went without financial compensation from the TTFF.
He insisted that he is still willing to work for the local game but he simply cannot make that personal sacrifice anymore; even though he does not yet have a job lined up.
"I enjoyed serving the people of Trinidad and Tobago and the support I got from the football family including the media," said Corneal. "I enjoyed working with the (TTFA) staff and a lot of them have to go through the same thing as me. My heart will always be in Trinidad and Tobago and the development of football…
"But, at 50, I am at the age where I have to start planning my life a bit better. And it is hard not being able to plan because you never know when money is coming again.
"I did it for as long as I could. I put football even ahead of my family. But there seems to be no solution and no end in sight. Enough is enough."