Ex-Trinidad and Tobago national football team standout player and coach, Everald "Gally" Cummings, today criticised the Trinidad and Tobago Football Federation (TTFF) for its "haste" in appointing former assistant coach Anton Corneal as technical director.
Corneal, who received a four-year contract to oversee the development of the local game, began work today at a TTFF Elite Coaches Symposium in the Larry Games Stadium, Malabar.
However, Cummings insisted that the TTFF should have held an analysis of its unsuccessful 2014 World Cup campaign before making long term appointees—particularly when the appointee, Corneal, was a key component of the "Soca Warriors" humiliating first round elimination.
"This is a very important national issue which will have a long term impact on our future development in football and sport in this country," stated Cummings, who famously took Trinidad and Tobago within a point of the Italy 1990 World Cup and is a Hall of Fame inductee as a player.
"The Minister of Sport and, by extension, the Government should not fund any such long term appointments until a proper analysis is made. (This) brings me to question what was the purpose and recommendations coming out of the Symposium held recently by the Ministry of Sport, which was also held at significant cost.

"All appointments should be on an interim basis at this stage and only where absolutely necessary. Instead what we are seeing is individuals trying to jump the gun and install themselves in positions."
Acting TTFF President Lennox Watson said Corneal's appointment was made by its executive committee on Thursday.
Corneal is one of two local coaches—after Bertille St Clair—to take the country to a FIFA tournament after he steered the "Soca Warriors" into the Korea 2007 Under-17 World Cup. However, his reputation was not helped by less successful stints as assistant coach to Francisco Maturana and Otto Pfister.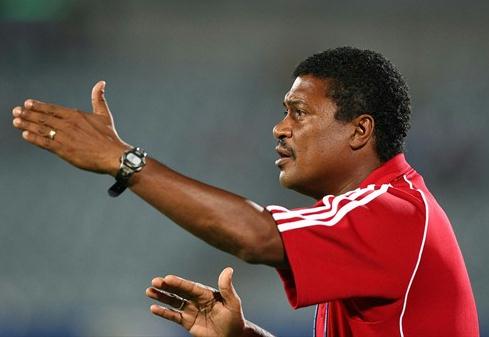 Cummings, who is the head coach at the University of Trinidad and Tobago (UTT), suggested that Corneal's father, Anton Corneal, a FIFA Technical Study member and former TTFF Technical Advisor, might play a role in his ability to get desirable jobs.
"When Russell Latapy lost matches (as coach), he was fired," Cummings told Wired868, "and it was the same for Pfister. So why is it always different for Corneal?
"Is it because of his father's role?"
Alvin and Anton Corneal are the main instructors at today's Elite Coaching Symposium along with Neville Chance and Edgar Vidale. The Symposium aims to empower an army of coaches who are earmarked to help lift the standard of the local game.
The 25 invited coaches are: Hutson Charles, Angus Eve, Derek King, Sean Cooper, Clint Marcelle, Dale Saunders, Terrance Marcelle, Philbert Jones, Michael McComie, Kevin Jeffrey, Ross Russell, Anthony Streete, Stuart Charles-Fevrier, Leonson Lewis, Anthony Rougier, Terrance Williams, Clayton Morris, Brian Williams, Dion La Foucade, Marlon Charles, Izler Browne, Stephan De Four, Rajesh Latchoo and Peter Pierre.