Trinidad and Tobago Football Federation (TTFF) Acting President Lennox Watson announced today, via press release, that long-time senior team assistant coach, Anton Corneal, is the new national football team technical director.
Corneal was awarded a four-year contract, which suggests that he will bear long-term responsibility for arresting the decline in the local game.
A new TTFF technical committee was also selected and will comprise of Chairman Richard Quan Chan, Deputy Chairman Rodill Clarke and ordinary members Roland Forde, Marlon Morris, Wayne Riley, Jinelle James and Corneal.
Corneal apart, Quan Chan is the only technical committee member with international coaching experience—and that came in field hockey. Morris, who unsuccessfully contested the post of Northern Football Association (NFA) president last year, is a former international footballer while James is a former national women's player.
"I feel satisfied that we have kickstarted proceedings towards implementing some of the measures that will enhance the development of our football," stated Watson.

Corneal described the appointment as an honour and promised to further the coaching education programs done under his predecessor and former boss, Lincoln "Tiger" Phillips.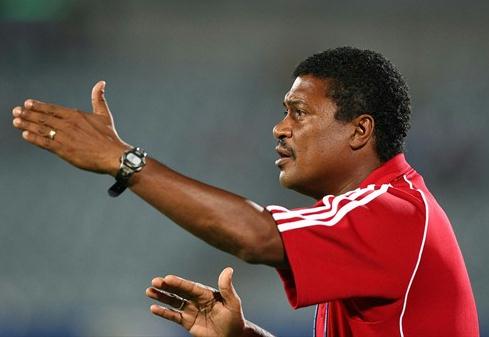 "A conscious effort must be made to synchronize our club football, colleges' league and the Pro league with an emphasis on proper development," said Corneal. "I know with planning, implementation and patience we will see a better product in our national teams."
Corneal scotched any suggestion that he would take charge of the senior team for the January 22 international against Finland or thereafter. He told Wired868 that his role would be largely administrative and is unlikely to encroach on the duties of interim head coach Hutson "Barber" Charles and his assistant Angus Eve.
"I would have loved to coach the senior team but youth development is where I feel I can help the most," Corneal told Wired868. "It is a dream of any coach (to be the head national coach) but sometimes you have to sit down and think about where you can help the most. I feel I can help more in developing players.
"The senior team coaching job is short term and involves dealing with players already developing. You either win or lose and live on your results."
Corneal, an articulate and fastidious personality, is viewed with suspicion by some contemporaries and football fans for his perceived ability to land plum positions without earning his spurs. He has never worked at local Pro League level while Trinidad and Tobago's disastrous Brazil 2014 World Cup campaign further highlights his uncanny survival instincts.
National head coach Otto Pfister, a German native, was mocked and sacked for the early exit by the "Soca Warriors". Corneal, his assistant, was promoted instead.
The significant shadow of his father, Alvin Corneal—a national Hall of Fame player, former international senior coach and FIFA Technical Committee member—also meant that he faced an uphill struggle in dispelling notions of bias.
Yet, as youth coach, he can point to the fact that he routinely took teams to the final CONCACAF stage while qualification for the 2007 Korea Under-17 World Cup is the highlight of his résumé. He is only the second local to take a team to a FIFA tournament after Bertille St Clair—although the latter finished second in CONCACAF in 1991 while Corneal's era saw five of nine teams advance to the final.
His coaching prowess might be a moot point anyway. As technical director, his role is not to outmaneuver opponents but to implement policy and relay ideas within his own fraternity.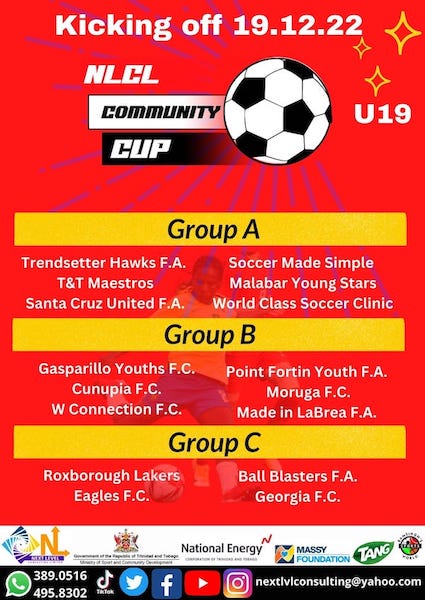 Corneal listed his responsibilities as: the capacity to communicate and motivate, expertise in football education in the areas of grassroots and youth development and organisation and leadership skills.
"I think I fit the bill comfortably," said Corneal, who began operating as a FIFA Grassroots Instructor last month. "I have been doing some of those things before."
Corneal, who holds a Bachelor of Science in Physical Education from Erskine College in South Carolina and an array of coaching certificates including A' Licenses in the United States and Germany, appears to tick the right boxes. He claimed to relish the chance to use football as a vehicle to teach life skills and to create better citizens.
"I am hoping if we do it in football other sports will also do it," said Corneal, "and we will play a role in developing a better Trinidad and Tobago."
The TTFF might have complicated matters for Corneal when, last October, General Secretary Richard Groden took Caledonia AIA coach Jamaal Shabazz to act in the vacant technical director role at a FIFA conference in Guadalajara, Mexico. Shabazz, a month later, gave further indication of his potential when he led Guyana to a decisive 2014 World Cup qualifying win over the "Soca Warriors", which sealed the immediate coaching futures of Pfister and Corneal.
Guyana's relative success means that Shabazz is not immediately available to the TTFF. But he would surely have accepted the post had it been kept open to him—whether he is better suited to this role is another matter entirely.
Regardless, the TTFF Executive Committee has chosen Corneal for a role that has more to do with communication, workrate and long-term vision than rousing halftime speeches and snap touchline decisions. It might be a better fit than some would care to admit.