Trinidad and Tobago Football Association (TTFA) general secretary Sheldon Phillips claimed today that the local football body is just days away from the first major corporate sponsorship deal under current president Raymond Tim Kee.
Phillips declined to name the mystery corporate partner but said the TTFA is excited about the prospective deal and what it could mean for the local game.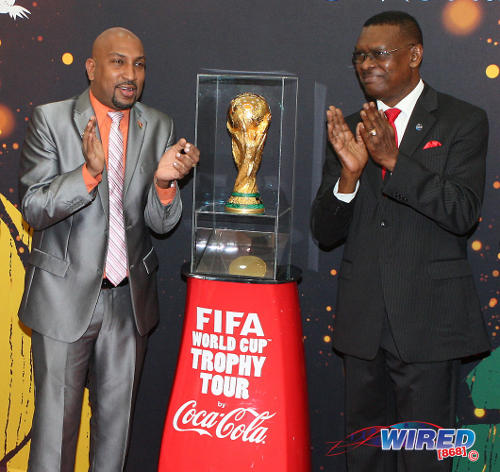 "We are getting ready to announce a new corporate sponsorship in a couple days," Phillips told Wired868. "I won't give a figure but it will be beyond a million dollars… It will be a major announcement and our first major signing.
"I think once you get the first one out of the way, other companies will begin to be more comfortable and acknowledge that football on a national team level is back on the right track. We think it will be a good harbinger."
The first beneficiaries are likely to be the top four clubs at the 2013 TTFA FA Trophy competition. DIRECTV W Connection is due $50,000 for winning the knock out title last December while runner-up Central FC is owed $30,000 and North East Stars and Malabar were promised $10,000 each for finishing joint third.

"Their investment will include the FA Trophy," said Phillips. "It will be a sponsorship that would cover a number of TTFA contracts with the FA being one. We are just waiting to sign the contract."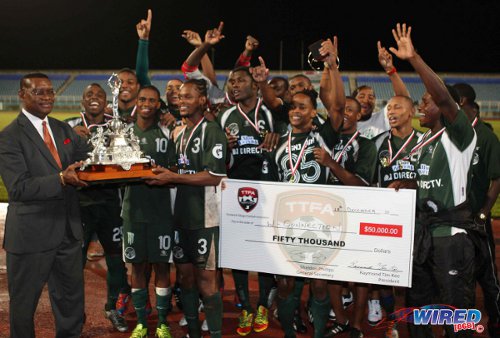 Phillips suggested that the impending corporate deal should also help to deal with some other pressing business such as unpaid money due to 13 World Cup 2006 players, former national head coach Russell Latapy and present senior team and youth team coaches.
The former World Cup players threatened to take the TTFA back to court for failure to meet its second payment to the "Soca Warriors", which was due since September 2013, while the football body has promised to begin satisfying its debt to Latapy by the middle of this year.
Trinidad and Tobago's senior team coaches as well as technical director Anton Corneal are also owed roughly half of promised salaries over the last two years while youth coaches have not received stipends at all.
Trinidad and Tobago director of football and former 2006 World Cup coach Leo Beenhakker told the TTFA last August that he will not return to his post until the football body satisfies all debts to its coaching staff.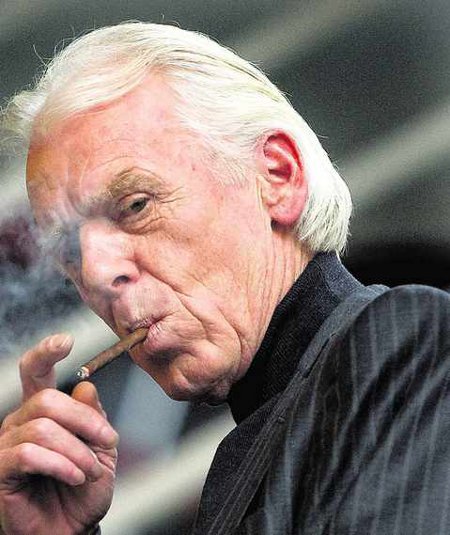 The TTFA tried to woo Beenhakker back after paying half its arrears to coaches in January. But the former Real Madrid and Netherlands international coach was unmoved.
"His condition is clean sheets (for all coaches)," Phillips admitted. "That is a position we have supported (too), we want to ensure the coaches are taken care of… We are in contact with Leo about the progress of the programmes.
"He will not come until the coaches are taken care of and the sooner the better so we will be able to benefit from Leo's experience."
The TTFA general secretary claimed that money will not be used directly from the new corporate deal to meet the body's debts but, instead, it should free up funds from other areas.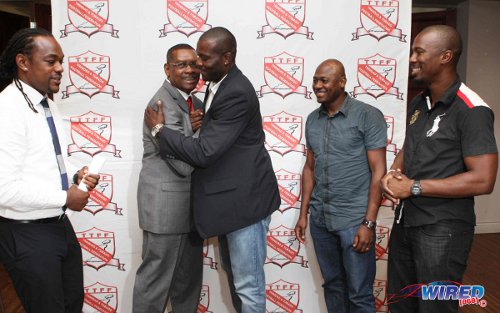 "Their investment is going to be for the future but it helps free up funds," said Phillips. "Some of the revenue streams that were used to support these programs can (now) be used to meet past debts. This is something that Raymond (Tim Kee) has been working on and the Ministry of Sport and the Sportt Company have been tremendous in helping us whittle down coaching arrears.
"I think the addition of these corporate sponsors will further enable us to use some of these resources."