Trinidad and Tobago's oldest football competition, the FA Trophy, looks set to carry a financial prize again for the first time under new Trinidad and Tobago Football Association (TTFA) president Raymond Tim Kee.
After an anxious wait for clubs who have already played in two rounds of competition, TTFA general secretary Sheldon Phillips revealed to Wired868 that the local football body has decided upon a $100,000 cash prize for the 2013 competition.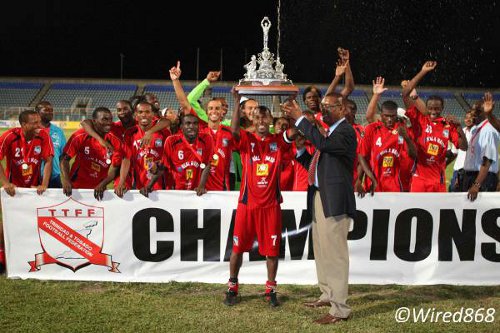 The clubs are expected to be officially informed of the bounty later this week as the TTFA still has to work out the prize structure.
"The prize money we are putting on the table is $100,000," Phillips told Wired868. "We still just need to work out whether it is a case of winner-take-all or maybe the top four finishers.
"But there will be prize money and the amount we have settled on is $100,000."

The news is expected to be greeted with relief by local clubs. There has only been one pay-out to the FA Trophy champion in the last four years and, even then, the money never reached the winner, Caledonia AIA, but was diverted to settle a debt instead.
Phillips declined to name the TTFA's sponsor though.
"At this point in time, we are not ready to name the source," said Phillips.
The FA Trophy competition continues on Wednesday with 16 teams in action at eight venues nationwide; although at least one outfit is unhappy at its proposed venue.
North East Stars coach Angus Eve did not take kindly to the TTFA's insistence that the Pro League team must face the Tunapuna Titans from 6 pm at Constantine Park in Macoya.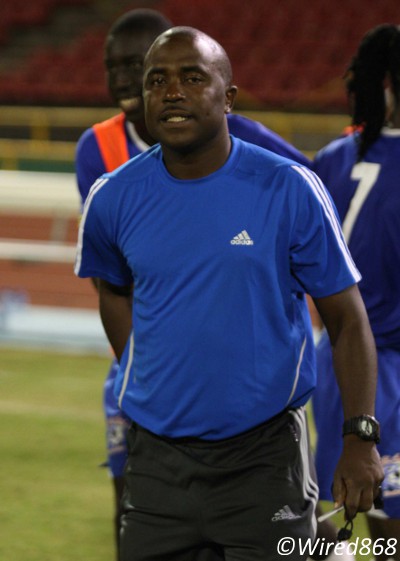 "It is a big open venue and I think it is very dangerous," said Eve. "There is no way to collect money there or to secure the ground…
"Apart from the playing conditions, what about the safety of my players and the bench if we are winning the game and someone decides to cause trouble?"
The FA Trophy tournament committee chairman Neville Ferguson assured Wired868 that Eve's concerns were taken on board and the organisers have spoken with the Titans.
"I know North East Stars has its concerns," said Ferguson. "I spoke to Tunapuna this afternoon and, in addition to providing dressing rooms and so on, they said they are trying to get a couple police and security (officials) to be there at the match.
"I will make an inspection of the venue at match time."
Thus far, there have been two withdrawals from the FA Trophy competition as Presentation College (San Fernando) and Club Sando both chose not to play in the last round on November 20.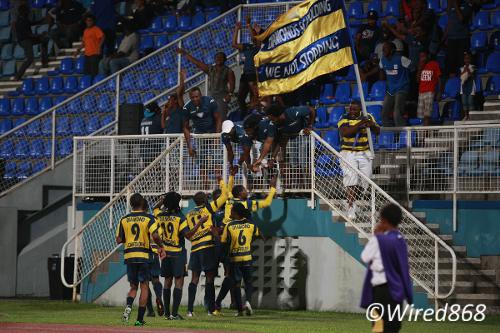 Although Sando informed the TTFA of its withdrawal two days in advance, the local football body failed to get word to the general public. Tournament committee member Sharon O' Brien admitted that an error was made and asked the public not to hold it against them.
O' Brien explained the TTFA's resources were since the football body was putting on an international game against Jamaica on November 19 in Port of Spain.
"We didn't do a press release and that was a miss on our part," said O'Brien. "When I got (news of Sando's withdrawal), I sent the information to the relevant people and hoped it would have gone out.
"Everybody was just busy preparing for the game against Jamaica and it really slipped us. So I hope you don't hold it against us."
The grumblings might be quieted somewhat by news of a cash prize that is $30,000 more than the money at stake in the ongoing Toyota Classic competition.
DIRECTV W Connection and Club Sando will meet in the Classic final on Saturday November 30 from 8 pm at the Ato Boldon Stadium in Couva and the winner and runner-up will pocket $50,000 and $20,000 respectively.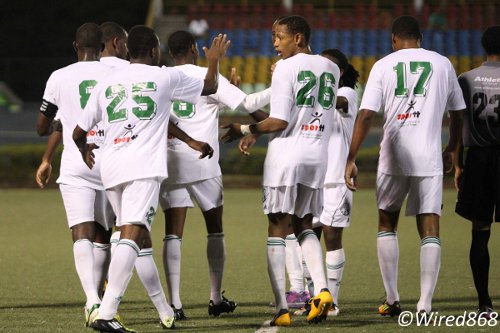 At present, there are six Pro League teams left in the FA Trophy competition and the number is sure to drop to at least four by Wednesday evening as Police FC and W Connection square off from 3.30 pm at the Fatima College school ground on Mucurapo Road while Point Fortin Civic hosts defending FA Trophy champion club Caledonia AIA from 3.30 pm at Mahaica Oval.
Central FC will travel to Serpentine Road to face St Mary's College from 3.30 pm while Stars and Titans clash from 6 pm at Constantine Park.
In the remaining fixtures, Classic semi-finalist Guaya United travels to the St Anthony's College ground to challenge Westside Superstarz while Malabar FC hosts T&T Prisons FC at the Larry Gomes Stadium in Malabar. Both of those games kick off at 3.30 pm.
Petrotrin Palo Seco and the Defence Force Super League team will do battle from 6 pm in Palo Seco while St Francois Nationals club faces Queen's Park CC from 6 pm at the Debe Recreation Ground in Long Circular.
There is expected to be an open draw for the FA quarterfinal round on Friday.
TTFA FA Trophy
Round of 16
(Wed Nov 27)
Tunapuna Titans vs North East Stars, 6 pm, Constantine Park, Macoya;
Police FC vs W Connection, 3.30 pm, Fatima College ground, Mucurapo;
Point Fortin Civic vs Caledonia AIA, 3.30 pm, Mahaica Oval, Point Fortin;
Central FC vs St Mary's College, 3.30 pm, CIC ground, Serpentine Road;
Westside Superstarz vs Guaya Utd, 3.30 pm, St Anthony's College ground, Westmoorings;
Malabar FC vs T&T Prisons FC, 3.30 pm, Larry Gomes Stadium, Malabar;
Petrotrin Palo Seco vs Defence Force (Super League), 6 pm, Palo Seco;
Queen's Park CC vs St Francois Nationals, 6 pm, Debe Recreation Ground, Long Circular.