Present Pro League leaders DIRECTV W Connection and Super League leaders Club Sando will square off from 8 pm on Saturday November 30 at the Ato Boldon Stadium in Couva to contest the 2013 Toyota Classic crown.
The winning team on the night pockets $50,000 while second place is worth $20,000.
But spare a thought for the individual stand-out performances that helped to make this year's Classic such a thrilling contest. Wired868 did.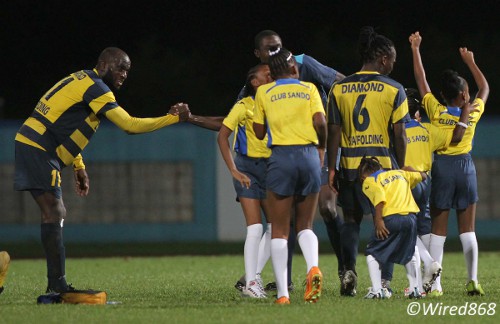 Wired868's Classic All Stars:
Kevon Saunders (Guaya United/Goalkeeper):

Saunders' distribution needs work but he is solid where it counts. The Guaya goalkeeper is brave, alert and, just as important, lucky.
Joao Ananias (W Connection/Right back):
Ananias had an uncertain start to his Connection career but has since found the right mix between attack and defence. The Brazilian is always composed in possession and uses the ball well.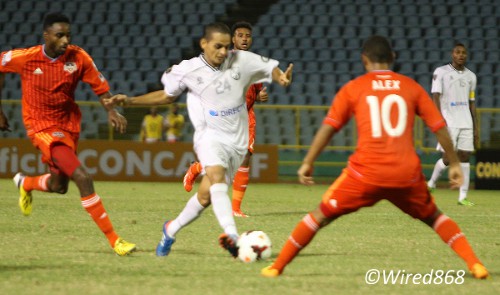 Sherlon Campbell (Guaya United/Defender):
The man or the ball might pass Campbell but rarely both. A quick and uncompromising defender.
Andre Ettienne (Point Fortin Civic/Defender):
Ettienne is usually the last thing a striker sees before the medics scoop him up. He could have had a role in "300"; but he would have survived and made everyone look bad.
Kemuel Rivers (Club Sando/Left back):
Rivers always looks enthusiastic about his job and is elegant in possession. He rarely has a bad game.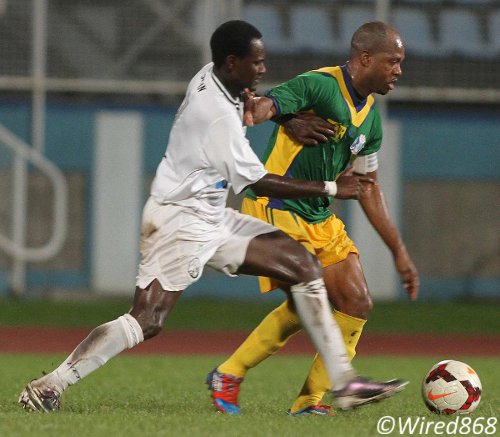 Ryan Stewart (Guaya United/Midfielder):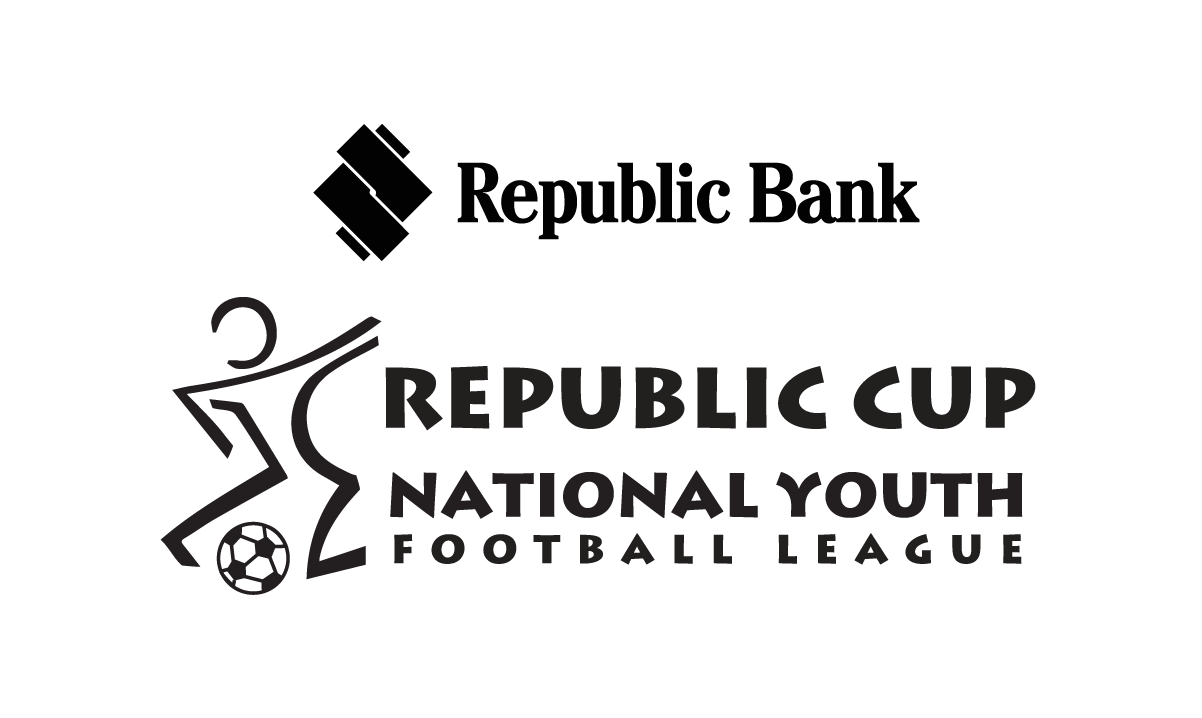 Is it possible that the best orthodox midfielder in the local game plays in the Super League? Guaya fans call their captain "Veron" and there is not much wrong with that assessment; he even scores free kicks.
Jerwyn Balthazar (Defence Force/Midfielder):
He is the Pro League's answer to "Happy Feet." An intelligent, composed and agile midfielder, Balthazar never stops moving and his enthusiasm is infectious.
Joevin Jones (W Connection/Playmaker):
"JJ" is simply the Pro League's most gifted footballer. Not sure what to do? Just pass him the ball. Like a good shift supervisor, he always figures it out.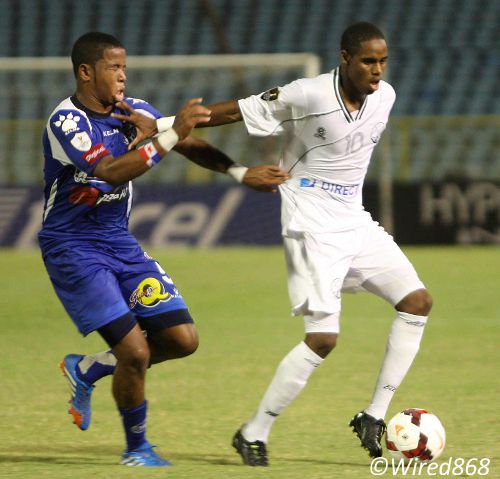 Kevon Carter (Defence Force/Winger):
Carter has not been at his flying best so far this season. Yet, he still has two Classic goals with a few assists for good measure. Be very afraid of this wing demon when he hits his stride.
Teba McKnight (Club Sando/Forward):
Skilful, versatile and, above all, a true team player; McKnight would probably wash the wares for Sando if had to. He is the glue that holds a talented team together.
Devon Modeste (Club Sando/Winger):
Modeste is probably Trinidad and Tobago's second-best utility player after Joevin Jones but he rarely gets any credit for that. His skilful play and precise delivery, especially from corner kicks, have been vital for Sando.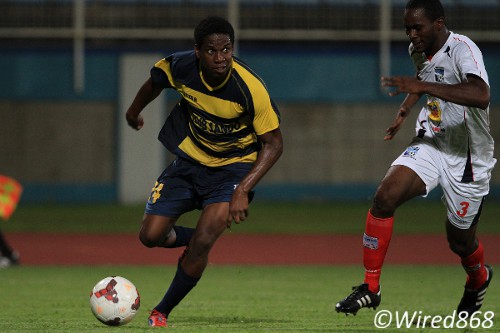 Notable mentions:
Jelani Archibald (W Connection/Goalkeeper):
Connection finally looks ready to move on since the seismic departure of former goalkeeper and captain Jan-Michael Williams, thanks to this 22-year-old Kittian.
Kern Cupid (Club Sando/Right back):
Steady and capable, Cupid remains one of local football's best right backs and was the organiser's eventual pick as tournament MVP.
Leston Paul (Guaya United/Midfielder):
Paul operated admirably as Ryan Stewart's deputy in central midfield. But he can run the show too. At just 23, Paul is definitely a future senior "Soca Warrior."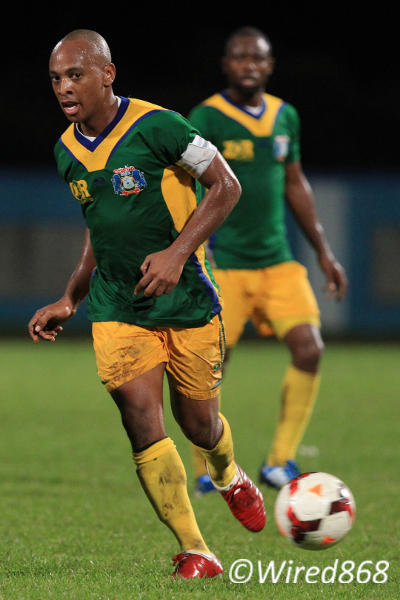 Gerard Williams (W Connection/Midfielder):
The Pro League's answer to Claude Makelele. The St Kitts and Nevis international does the dirty work with relish and is remarkably consistent.
Anthony Parris (Club Sando/Midfielder):
Don't forget his name. This versatile 22-year-old midfielder is going places.
Gorian Highley (Malabar FC):
If you give him a peek at your goal, it's already too late.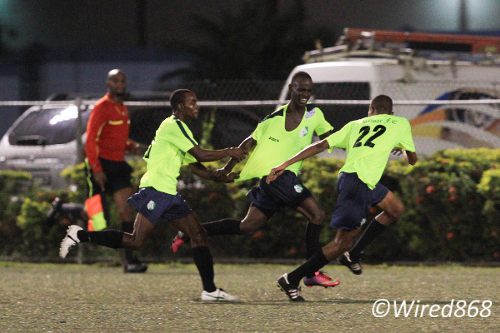 Editor's Note: For those who cannot make it to the Ato Boldon Stadium, look out for Wired868's live updates of the Toyota Classic final from 7.55 pm on Saturday November 30.
Please not that our All-Star list is meant to signify the best performers from this competition and not necessarily the best players.