The Trinidad and Tobago national men's under-16 team held its first training session today in preparation for next month's Caribbean qualifying competition as the Trinidad and Tobago Football Association (TTFA) announced the resumption of its national programmes.
TTFA general secretary Sheldon Phillips said a national under-20 technical staff should also be unveiled next week while a new technical director and camps for the senior men's and women's teams are on the way.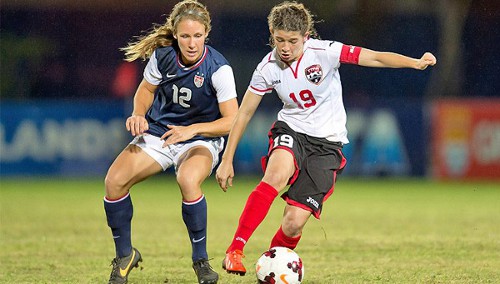 "A technical director should be selected by no later than the 15th of July," Phillips told Wired868. "And the national U-20 staff should be unveiled by next week."
In the absence of a technical director, technical development committee Richard Quan Chan will recommend a coaching staff for the national youth team with the assistance of head coach Stephen Hart.
Former technical director, Anton Corneal, resigned in April due to the TTFA's failure to meet contractual obligations to him while former technical development chairman Rudi Thomas pointed to a poor working relationship with the current executive as the reason for his resignation.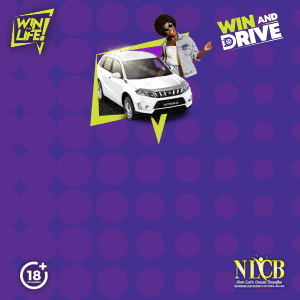 In their wake, Trinidad and Tobago's men youth teams ground to a halt due to a lack of funding while Hart's call for a lengthy training camp with his local players has gone unheeded.
However, the TTFA might have received another lease on life with an expected $4.8 million (US$750,000) cash injection from FIFA on the way.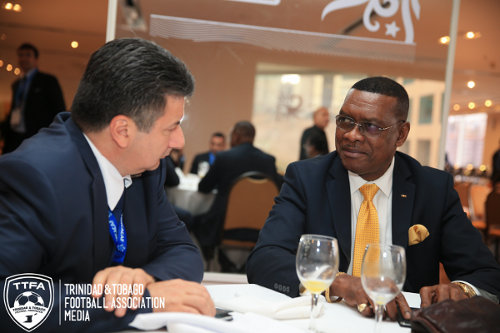 "We are quite aware that we must continue the momentum," TTFA president Raymond Tim Kee told the TTFA Media, "and this means that the planning and execution of our programs, training camps and international matches must take priority and must remain this way throughout the year."
The senior women's team, which is preparing for the Caribbean Football Union (CFU) leg of its Canada 2015 World Cup campaign, is scheduled to travel to Houston for a training camp from July 10 to August.
The Trinidad and Tobago women are expected their Mexican counterparts, WPSL team Houston Dash and the Dallas FC under-23 team during their camp while, before their departure, they should tackle Venezuela in two warm-up matches at Mahaica Oval and the University of Trinidad and Tobago (UTT) ground.
There is no date yet for the men's camp but Phillips expects that it will be a local one and should last for at least one week in August. It is likely to include an international game too, which will be the first home game for the "Soca Warriors" this year.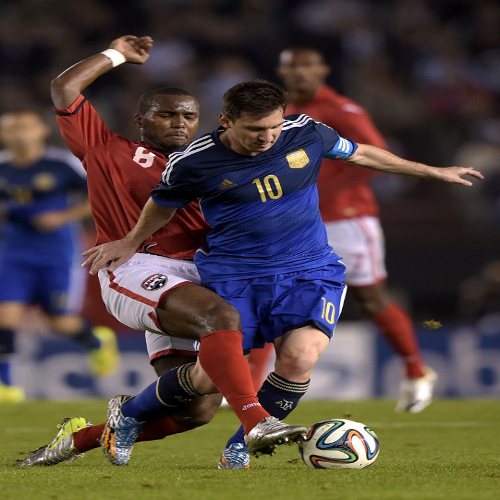 Tim Kee, who is also Port of Spain mayor, confirmed too that the TTFA has turned to National Security Minister Gary Griffith to raise funds for the football programme. At present, according to Phillips, the local football body is approximately $28 million in debt.
Tim Kee said the Warriors continue to be supported by the Ministry of Sport and the Sportt Company. However, he said talks with the National Security Ministry have been promising and pointed to Crown Trace FC's success in the FIFA Power of Football international competition as an example of football aiding the fight against crime.
"Minister Gary Griffith fully appreciates the role sport and moreso football can play in alleviating crime," said Tim Kee. "There is also some funding support to come from the world governing body which we intend to use on development and our coaches to ensure that the operations of the TTFA programs remain on course.
"Those that we owe and other matters that are outstanding remain high on our priority list and we have established a strategy to address the most pressing of these obligations which we unfortunately inherited."
Phillips said the 2006 Soca Warriors remain high on its list of priorities. The former World Cup players threatened to wind up the TTFA for failing to meet its court ordered payments.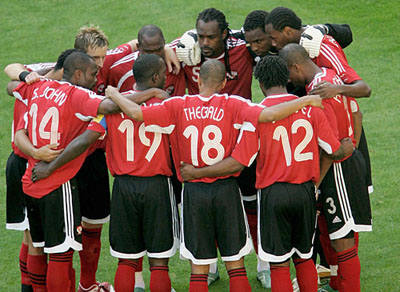 "We are continuing discussions that is really where things are right now," said Phillips. "We are working together to find a solution."
World Cup 2006 player Brent Sancho, who is managing director of Pro League club Central FC, confirmed that the TTFA has been in touch with the players although he warned they will not be placated by empty promises.
"Yes, the talks have been continuing but we need something tangible; that is the bottom line," Sancho told Wired868. "It is in the lawyers' hands now. The petition has been done up so the process has been moving ahead."