Two games and two wins for Argentina with two spectacular goals from its captain and talisman Lionel Messi. So what's the problem?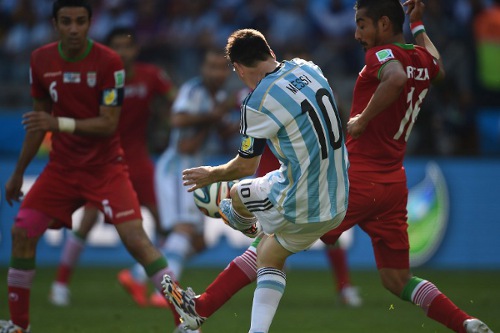 It was a close shave again for starters. Iran offered Argentina's attackers as much as courtesy as they might normally extend to UN nuclear weapon inspectors.
Elsewhere in Group G, Germany and Ghana played to a pulsating 2-2 draw in which Miroslav Klose grabbed a personal milestone by matching Brazil legend Ronaldo's 15 World Cup goals.
At the final whistle, the two teams stood bloody and breathless; quite literally in the case of Germany's Thomas Müller and Ghana's John Boye. Phew!
The German craftsmanship of Mario Götze and Mesut Özil, who was called "Nemo" at Real Madrid for his bulging eyes, versus the flair and attacking intent of André Ayew and Asamoah Gyan.
Germany has one foot in the next round already while Ghana must hope for results to go its way coupled with a win against Portugal. The United States faces Portugal tomorrow and, if Cristiano Ronaldo inspires his men to triumph, all four teams will have a chance of advancing in the final round of matches.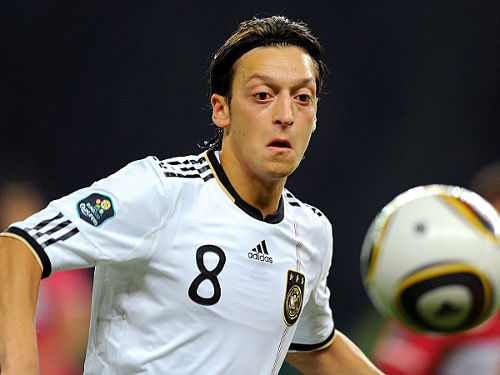 Nigeria made a leap towards advancing too with a 1-0 win over Bosnia in another entertaining fixture.
Peter Odemwingie grabbed the winner in the 29th minute after terrific wing play from Emmanuel Emenike. While Bosnian poacher Eden Dzeko, who had a first half strike incorrectly ruled out for offside, had a late effort pushed on to the post by talented Nigerian custodian Vincent Enyeama.
Iran still has a chance to advance too thanks to an opening draw against Nigeria. But Carlos Quieroz, Iran's Portugal-born coach and a former number two at Manchester United, had only resistance on his mind as his men lined up in a 7-3-0 formation today, which proved that Jose Mourinho is not the only pragmatist in Portugal.
A video clip suggested that Iran captain Javad Nekounam took advantage of the captains' exchange of tokens to make an early plea for Messi's jersey—a full 90 minutes before the final whistle. If Trinidad and Tobago' Ataullah Guerra jovial bow to Messi was criticised for offering too much respect to an opponent; well, what do you call using the armband to sneak ahead of the queue in the souvenir stakes?
Still , once the opening whistle blew, the effort from the Iranian team was commendable. And the lively Ashkan Dejagah, the Fulham attacker who represented Germany at youth level, and goalkeeper Alireza Haghighi did particularly well.
To suggest Quieroz produced a tactical master class or that Iran was brilliant would be pushing it, though. Iran was forced to defend in numbers against a superior team but, despite how close Quieroz's men came to a famous point and their occasional offensive threat, they were, statistically, poor on the ball.
Iran attempted 132 passes today—a record low for the 2014 World Cup—at an accuracy rate of 66 percent. Greece was almost as woeful in a goalless draw against Japan as the European team completed 65 percent of its 178 passes.
But then Honduras is third worse with a far healthier 268 passes in a 4-0 defeat to France at a 79 percent completion rate. And even Bosnia, who also defended doggedly against Argentina, was much more productive on the ball with 372 passes and an 85 percent accuracy rate.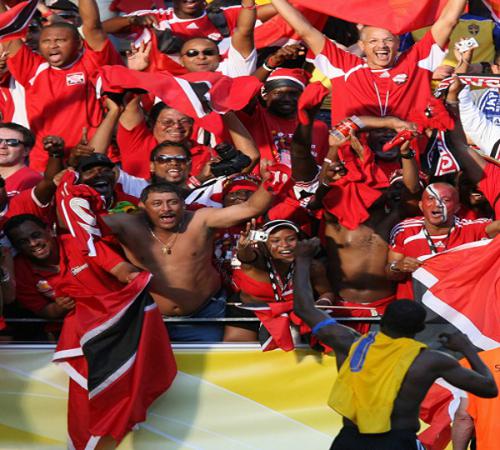 Or, to give it a local twang, even though the "Soca Warriors" were criticised by some of their own fans for lacking attacking ambition and know-how at Germany 2006; Trinidad and Tobago still managed 41 percent possession against Sweden, 38 percent against England and 47 percent against Paraguay.
Iran mustered 23 percent today.
Not all the statistics were kind to Argentina either. The South American juggernaut managed just three shots on target during the 90 minutes and created only two clear opportunities. And, against Bosnia in the Group F opener, "La Albiceleste" managed two shots on target and conjured up only one clear scoring chance.
Fans who tuned in to see a Ferrari tear up the racetrack might have felt they were watching a Cortina instead.
But if the likes of Sergio Agüero and Gonzalo Higuain have looked as menacing as television presenter Sammy Jo with a pillow—disclaimer: Mr Live Wire has never seen Sammy with a pillow or any other bedroom accessories—then Messi has been threatening enough for the lot of them.
And, as against Bosnia, Messi-dona followed a dip of the shoulder with a superbly precise swing of the left foot. Boom!
You wanted the "Barcelona Messi?" Well, he is here.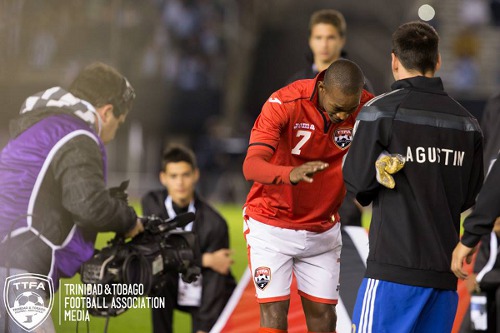 And allyuh still vex?!
Today's World Cup action
Group F
Argentina 1 (Lionel Messi 91), Iran 0
Nigeria 1 (Peter Odemwingie 29), Bosnia and Herzegovina 0
Group G
Germany 2 (Mario Götze 51, Miroslav Klose 71), Ghana 2 (André Ayew 54, Asamoah Gyan 63)
Star of the Day
Thirty-six-year-old Germany striker Miroslav Klose scored five times in 2002 and 2006 and got four goals in 2010. And his first touch of the 2014 World Cup was goal number 15, which puts him alongside Brazil legend Ronaldo as the highest scorer in the history of the competition.
His cartwheeled reactions to his goals cannot hold a candle to Kenwyne Jones' somersaults; but then Klose does his celebrations more often.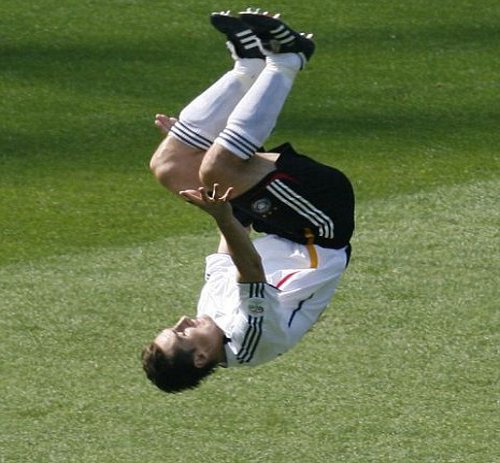 Villain of the Day
At this rate, Argentina forward Sergio Agüero might as well wear pajamas for his next outing. Wake up "Kun," Argentina has played two matches already!