The Trinidad and Tobago national football team displayed its battling abilities over the last week with gutsy performances in defeats to World Cup-bound teams, Argentina and Iran. But, closer to home, local football remains in near crisis mode with half of the national teams inactive while the Trinidad and Tobago Football Association (TTFA) owes its coaches, players and office staff and legal woes mounting.
Over 92 countries were reported to have watched the "Soca Warriors" stride on to the field at the Estadio Monumental to face Argentina on June 4 in a high profile friendly.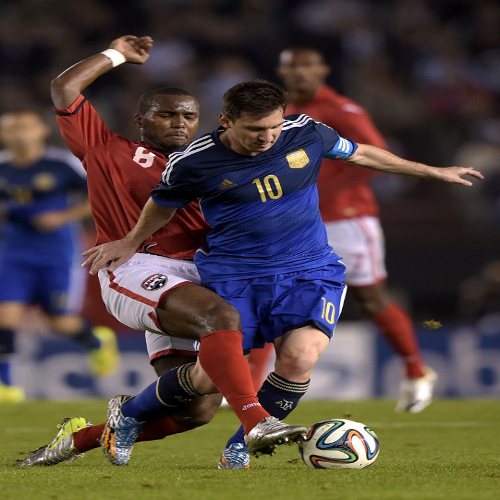 However, Wired868 understands that, although the Warriors were guests of the Argentina Football Association (AFA) and their tour was funded by the Ministries of Tourism and Sport, the players and technical staff members did not receive any stipends for their eight-day excursion. While they received a match fee for the Argentina contest, there was no payment yet for their second match against Iran.
TTFA president Raymond Tim Kee and general secretary Sheldon Phillips are both in Brazil for a CONCACAF congress and were unavailable for comment.
However, the senior team's issues pale in comparison to the woes of the youth teams, which are mandated to produce national players for the 2018 and 2022 World Cup drives.
Last year, Phillips blamed the Ministry of Sport when the national under-15 team forfeited its place at the inaugural CONCACAF Under-15 competition in Cayman Islands, due to lack of funds. It was the first time in Trinidad and Tobago's football history that a national team had withdrawn from a FIFA-recognised tournament.
However, the Trinidad and Tobago national under-20 team is scheduled to participate in the Caribbean leg of its New Zealand 2015 Under-20 World Cup qualifying campaign later this month and the TTFA has not appointed its staff yet; let alone begun screenings or training sessions.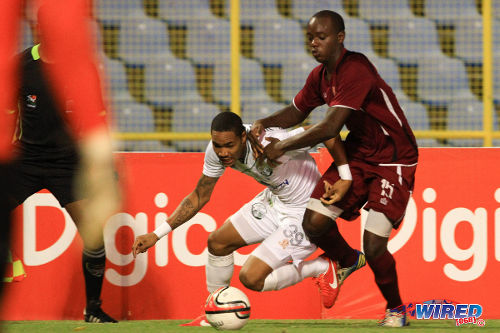 Bizarrely, the Caribbean Football Union (CFU) gave its dates for the under-20 competition as "June-July" with no fixed venues. The TTFA's organisation seems equally shambolic.
"They have not started anything yet," said TTFA official Sharon O' Brien, who admitted that she did not have any information on the under-20 squad. "They will probably use the last staff that they had."
The national under-20 team that competed in 2012 was short of two coaches, though, after head coach Michael McComie was suspended for alleged reckless behaviour in his treatment of defender Alvin Jones while assistant coaches, Anthony Rougier and Clint Marcelle, both quit after goalkeeper coach and Defence Force boss Ross Russell was promoted ahead of them to the head post.
Russell is, in theory, unavailable to lead the present under-20 team though, since he serves as goalkeeper coach for the national under-17 team, which has its own Caribbean qualifiers in late July.
But the national under-17 team is not training either.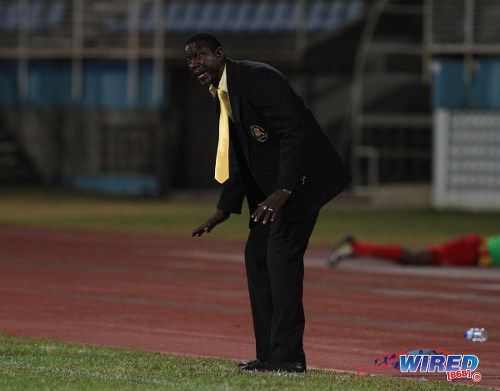 "The last time we were together was when we went to Colombia last November," said national under-17 head coach Shawn Cooper. "Our tournament is towards the end of July to the beginning of August, we are not even sure of the date yet… At this time, we are just waiting for the General Secretary to tell us what is happening with regards to the funding of the programme so we can start.
"Our under-17s are currently playing with their clubs in the Pro League (youth division). So we go around week-in and week-out and see the boys play against each other, so we have some idea of how they are going."
The national under-17 technical staff has not received a stipend—which ranges between $4,000 and $5,000 per month—since November 2012, which, incidentally, was the month that Raymond Tim Kee was elected unopposed as TTFA president.
Cooper and his staff are owed five to six months remuneration for their work with the previous under-17 team while they are yet to be paid for time spent with the present crop. Earlier this year, technical director Anton Corneal and national under-17 assistant coach Leonson Lewis both resigned in frustration at the financial situation.
Team manager Christo Gouveia explained it was the other costs related to holding training sessions rather than the unpaid stipends that are paralysing the young Warriors.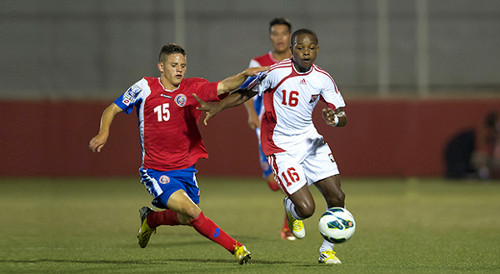 "It is really about the inability to fund the transport of players to training and particularly those coming from areas like Moruga and Mayaro," said Gouveia. "Some of their parents can't afford for them to come training regularly in Couva. There is no money to buy drinking water and to ensure players can have something to eat after training, so their next meal won't be when they reach home at 11.30 pm.
"We worked for over a year without a stipend so it is not that we don't want to work."
At present, the only national teams in training are the women's senior and under-15 teams. Neither is receiving any funding from the local football body and both squads are surviving on the generosity of the parents and the sacrifice of players and staff.
Things can easily get worse for local football before they get better.
The TTFA ignored a 14-day deadline from the 2006 World Cup players to produce tangible proof of a willingness to complete a court-scheduled bonus payment, which was due nine months ago. There is no word yet as to whether the Warriors will indeed initiate a winding-up order against the football body.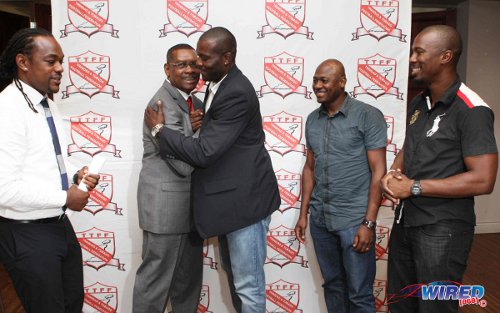 And Wired868 understands the TTFA is scheduled to make a seven-figure payment to former football icon, Russell Latapy, for salaries owed to him during his spell as head coach in 2009 and 2010.
The settlement figure with the World Cup players and Latapy were both negotiated by the current TTFA president and general secretary, even though the issues occurred before they accepted their present roles.
Wired868 also understands that the TTFA's office staff is yet to receive salaries for May.
Cooper said the national under-17 team is not blaming anyone for their difficulties although he admitted that everyone involved, including players and parents, is getting anxious.
"We have no idea what is going on but the staff is ready to go and we have a squad in mind," said Cooper. "Obviously, people will blame the coach if things don't go right (in the competition) but my back is broad. If the federation has no money, then they have no money. What else can we do?
"In order to do the job on the field, you need the help from on top; so I'm hoping that things get better. We were hoping that with this new administration it would be full steam ahead."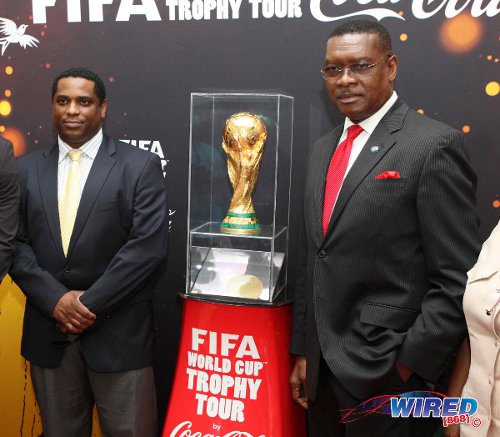 Cooper, who is a RBC estate corporal, defended his staff's decision to continue working without pay for over a year.
"We are going through this because there are a lot of kids who need this football," he said. "For their sake, we have to try."