"We're sorry that you caught us!"
The CNC3 media house has admitted to misleading its viewers and the Trinidad and Tobago public today, over the arrest of its crime show host, Ian Alleyne, in arguably the most self-serving and insincere apology since Raymond Tim Kee's statement two weeks ago.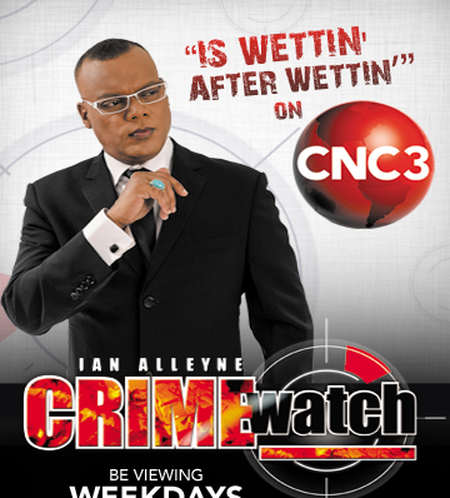 Tim Kee, who caused an uproar after bizarre comments in the wake of Japanese pannist Asami Nagakiya's murder, retorted that his: "comments were completely misconstrued… could have been considered out of line but… also received calls of support."
He is now the former Mayor of Port of Spain.
So, what did CNC3 have to gain by letting Tim Kee write their own letter of apology?
For those living under a rock or merely fortunate enough to have fulfilling lives, let Mr Live Wire bring you up to speed.
On 16 February 2016, TV6's Beyond The Tape host Inspector Roger Alexander and CNC3's Crime Watch host Alleyne both found themselves at the alleged scene of a domestic violence incident and decided to have an impromptu cocolooks measuring competition.
Inspector Alexander won hands down—primarily because he was the only one in the competition with a real police badge and bass in his voice—and Alleyne was asked to leave the premises.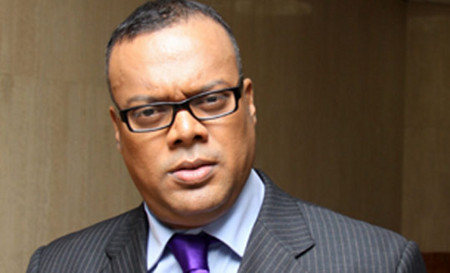 Alleyne demanded a recount and insisted on getting the casting vote. Alexander, who presumably had never heard of "tips play over", was infuriated and decided to take matters into his own hands and bodily toss Alleyne out.
At this point, a confused Alleyne deduced that perhaps Alexander's grasp of the English language was the problem. So he switched to French.
Alexander promptly informed the pseudo crime fighter that he was under arrest for obscene language and resisting arrest, and introduced him to the side of a SUV and a pair of non-decorative handcuffs.
On the night of February 16, CNC3 broadcast the video of the arrest, minus the obscenities.
Initially, viewers assumed that Alleyne did not curse Alexander and the fake policeman was being framed by the real one. A case of real life imitating art impersonating real life.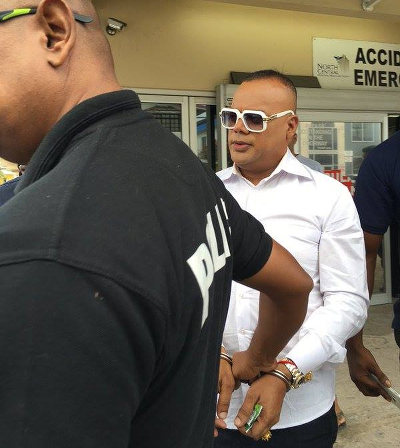 CNC3 said nothing.
Then, some astute observers noticed that CNC3's broadcast was edited and wondered aloud what the media house was hiding.
CNC3 said nothing.
On Friday February 19, TV6 obtained the full footage of the altercation between the two television hosts and proved that, contrary to CNC3's footage, Alleyne had in fact used obscene language.
CNC3 said nothing.
On Sunday February 21, the Media Association of Trinidad and Tobago (MATT) issued a statement which suggested that Alexander used excessive force in executing his arrest. MATT also demanded answers from TV6 and the Police Service with regards to the Beyond The Tape programme.

And, in a scolding derided as too soft by critics, MATT declared that it was: "disappointed with and deeply concerned about CNC3's apparent breach of a fundamental principal of journalistic ethics i.e. misleading the public.
"The video broadcast by CNC3 purporting to show the public the confrontation was edited to exclude the use of obscene language by the Crime Watch host. It was CNC3's duty to inform the public that the video had been altered.
"Not having done so, CNC3 omitted essential features of the confrontation and that omission amounted to misrepresentation. This left the public none the wiser until a rival media house obtained and broadcast the full recording.
"This breach of duty requires CNC3 to make amends with the public it serves and the industry in which it operates."
And, finally, CNC3 took the bait and stepped right into it: "… we removed offensive material from the video of the arrests of Mr Alleyne…"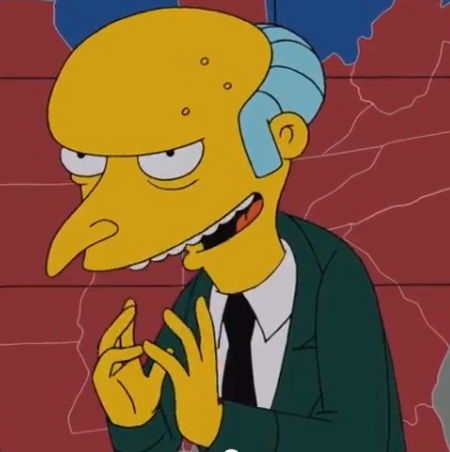 Whether inadvertently or not, MATT proved that you can indeed catch more flies with honey than vinegar.
That is, of course, if MATT's declaration that a media house might have breached a fundamental principle of journalistic ethics, misinformed the public, misrepresented a confrontation involving its crime show host and breached its duty to the public was indeed too soft.
If you answered "yes", Mr Live Wire thinks you should promptly locate a loved one and demand double your current quota of hugs. Trinidad and Tobago is more uptight than Colm Imbert with a spreadsheet these days.
But back to CNC3's laughable claim that "in hindsight, we recognise that we should have also publicly indicated that an obscenity was used."
How do you not know that obscene language is relevant when showing a video of an arrest for obscene language?
Does the CNC3 head of news try to play tennis without a racket? Or try to drive home without a car?
The following is CNC3's release on its doctored video of Ian Alleyne's arrest and the one that would have gone out if Mr Live Wire was their head of news: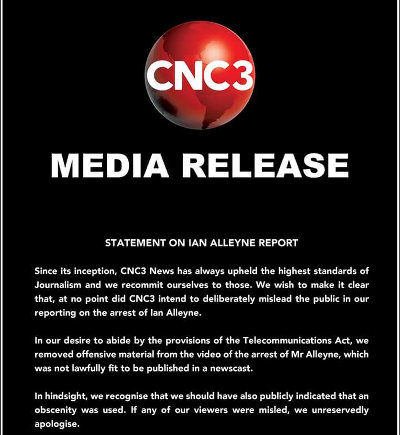 CNC3 News "Statement on Ian Alleyne report":
Since its inception, CNC3 News has always upheld the highest standards of journalism and we recommit ourselves to those. We wish to make it clear that, at no point did CNC3 intend to deliberately misled the public in our reporting on the arrest of Ian Alleyne.
In our desire to abide by the provisions of the Telecommunications Act, we removed offensive material from the video of the arrests of Mr Alleyne, which was not lawfully fit to be published in a newscast.
In hindsight, we recognise that we should have also publicly indicated that an obscenity was used. If any of our viewers were misled, we unreservedly apologise.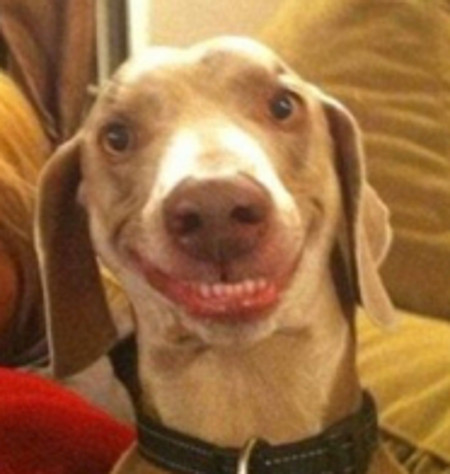 Mr Live Wire statement, on behalf of CNC3 News:
Great Carnival eh, viewers?! Well, uh, maybe not. Ahmm…
Anyway, we find it necessary to make a statement regarding our depiction of the arrest of our star crime show host, Ian Alleyne.
Allyuh ketch we dey in truth. First of all, I want you pat yourself on the back. Stand up and pat your own back. Don't you feel good about yourself?
Why did we do it?
Look, all we have is Ian Alleyne. Allyuh don't understand. We fed up of just being the station you have to click past to get to TV6.
Everybody wanted the man and we get him. And then TV6 send their big bully to rough up the man like he was trying to jump up with Yuma or something.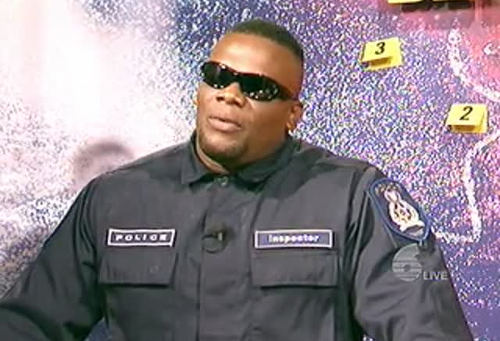 What allyuh woulda do?
Look, we just got caught up in the fake reality thing and didn't really think it through. We're sorry…
Oh gorm, allyuh talk bout Tim Kee some more nah!