Twenty year old gymnast, Thema Williams, has vowed to remain focused on her dream of doing Trinidad and Tobago proud at the Rio 2016 Olympic Games, despite falling victim to perceived character assassination yesterday.
At around noon yesterday, Georgette Heinz, the self-declared mother of an unnamed young female gymnast, sent a topless photograph of Williams to the Trinidad and Tobago media, the Trinidad and Tobago Gymnastics Federation (TTGF) and members of the local gymnastics fraternity.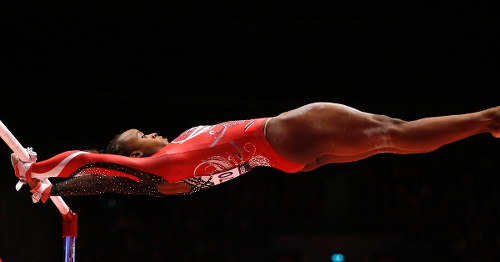 The photograph, which was posted on Williams' Instagram page, was captioned: "Being a Black Woman is an honour… Always."
Williams covered up competently with her arms and there was no exposure of her breasts in the shot, although it was clear that she did not have a top on.
Heinz called the photograph "disgraceful" and demanded that the TTGF take action against the gifted athlete.

"Absolutely disgraceful for a young lady who supposedly represents the best that Trinidad and Tobago has to offer," stated Heinz. "What kind of example is this? Should this be the standard that we uphold our future Olympians to?
"I, for one, will no longer support the sport or the Trinidad and Tobago Gymnastics Federation if they continue to allow this to happen."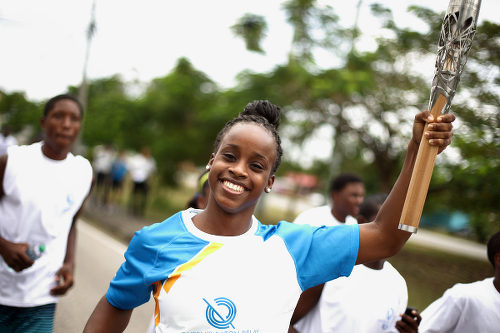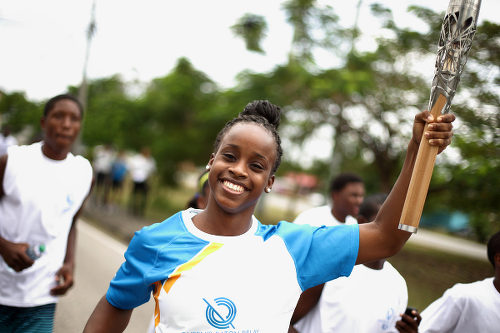 Wired868 searched online and asked members of the local gymnastics fraternity if they had ever heard of "Georgette Heinz." The response was negative in every case.
Yet, TTGF secretary Elicia Peters Charles said the local board will meet tomorrow to discuss Heinz's email and promised to announce a decision immediately afterwards.
"We have received calls from the press about the photograph," Peters Charles told Wired868. "The board will meet to discuss it tomorrow and we will announce a decision after that."
For Williams, it is the last and the lowest of the obstacles she has faced since her historic finish at the Glasgow 2015 World Artistic Gymnastics championship made her the first Trinidad and Tobago gymnast to qualify for an Olympic Games, barring her participation at the Olympic Test event in April.
The former St Joseph's Convent (Port of Spain) student explained that she took the photograph in February 2015 and meant for it to be viewed as an artistic appreciation of the female African body.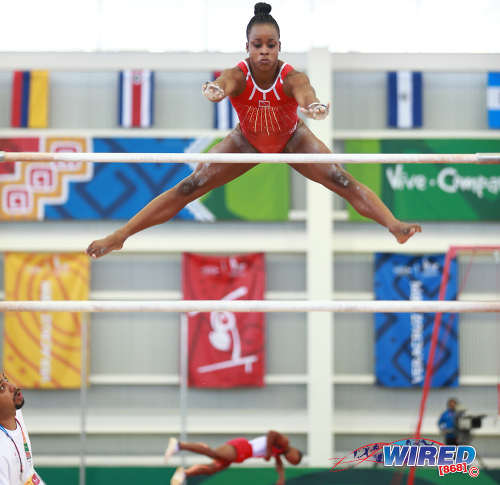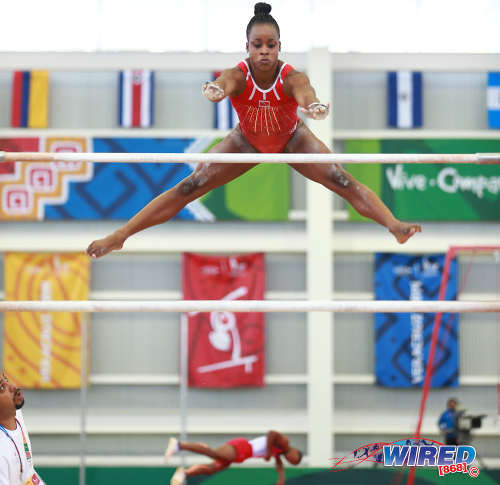 However, she took it down within a day when her American coach, John Geddert, voiced concerns.
Williams did not think much of it again, until it suddenly resurfaced yesterday attached to an angry message.
At present, Williams is preparing for the Olympic Test event in April in Rio, which serves as the final qualifier for the Games. Marisa Dick, a Canada-born gymnast who is eligible to represent Trinidad and Tobago through her mother, Hannifer, is the alternative and will take Williams' place if she is ruled out.
There will be no chance for a swap after the April event.
"I posted that image a year ago and that person held it for a year to use it, so personally I think it was just an opportune time to attack me," Williams told Wired868. "I won't say it is appropriate for my entire audience because I do have younger fans. So I feel sorry for any younger fans who felt offended and that's why I took it down.
"It was supposed to be about appreciation for your body, especially in the skin that I am in. The caption itself said I am a proud black woman.
"I am into African art and a lot of that deals with the female body and shape of body and so on. For me, it was about bodily appreciation."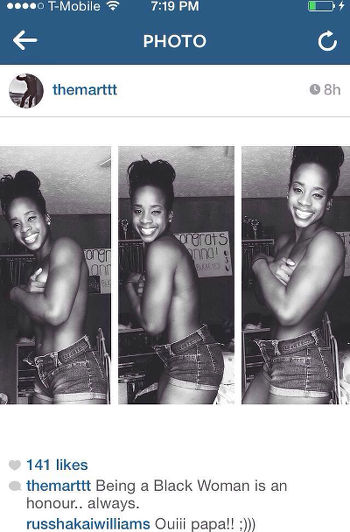 The TTGF gave little away in terms of how the board views the photograph and what the possible implications might be.
Williams told Wired868 that, notwithstanding the TTGF's meeting tomorrow to specifically address the photograph, nobody from the local body has contacted her for comment.
"My inner peace is not tampered with easily," said Williams. "It has stressed me but it won't throw me off…"
Williams was just nine years old and a student at the Diamond Vale Government Primary School when she first represented Trinidad and Tobago. And, at 10, she became the youngest nominee ever for the Sportswoman of the Year award.
The Tots and Tumblers starlet went on to become the first local gymnast to represent her country at the Pan American Games and World Championship. But she said the Olympic Games was always her dream.
At the Japan 2011 World Artistic Championships, Williams failed to make the grade for the London 2012 Olympics.
It only made her redouble her efforts.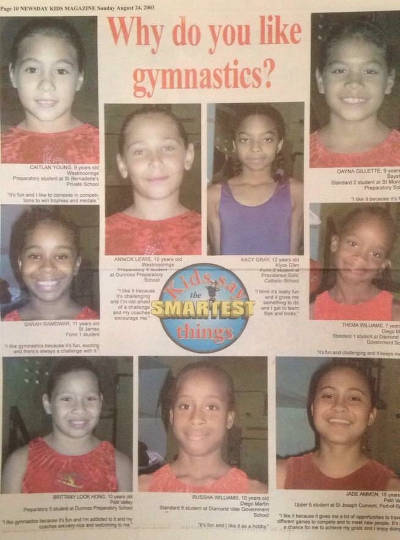 In 2014, she decided to snub a full gymnastics scholarship from the Michigan State University and take a two-year break instead to focus on her craft and another shot at the Olympics.
She also chose to leave Trinidad and join Geddert in Michigan, where she could benefit from improved facilities.
"At Tots and Tumblers, we don't have the availability of pits which are important in learning new skills and so on," said Williams. "We didn't have a full floor either, so I couldn't do a full routine… I would have to stop my music and run back to the start of the floor. So I moved (to Michigan) in 2014 right after my exams."
As Williams and Dick prepared for last year's Glasgow World Championship, they were sent contracts which spelt out the value of the competition. Trinidad and Tobago had only one Women's Artistic Gymnastics spot for the Rio Olympics and it would go to the better of the two athletes at that event.
"The WAG gymnast who scores the highest all-around score at the World Gymnastics Championships in Glasgow 2015," stated the TTGF contract, which was provided to Wired868 on the condition of anonymity, "will be the athlete selected by the TTGF Selection Committee to move forward to represent TTO at the Olympic Test Event in Rio, Brazil in April 2016 once her scores allow her selection by FIG to this event."
Williams placed 59th overall—a record for a Trinidad and Tobago gymnast—while Dick placed 77th out of 192 participants.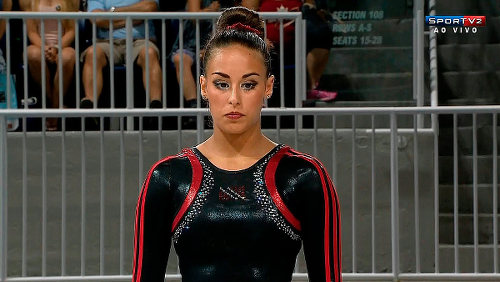 Yet, a month after the competition, the TTGF still had not officially announced that Williams had qualified to move a step closet to Rio and there were media suggestions—not attributed to a direct source—that the two gymnasts would instead square off in two other meets to decide the best representative.
In an email to the TTGF, which is headed by president David Marquez, Williams' mother, Helen Adams, slammed the "unreasonable and unjustifiable delay" in declaring its choice for the Rio Games.
"I would certainly hope that this is not a deliberate attempt to frustrate and prejudice the physical and mental preparation of an athlete," stated Adams, in a correspondence also forwarded to Wired868. "… The continuing delay by the TTGF could have the consequence of denying the athlete to requisite preparation and training.
"The lack of response and continuing delay suggests that the TTGF is acting in an unreasonable and irresponsible manner and not in the best interest of the athlete."
Trinidad and Tobago Olympic Committee (TTOC) president Brian Lewis met with the TTGF on the issue and told Wired868 that Williams was the chosen gymnast.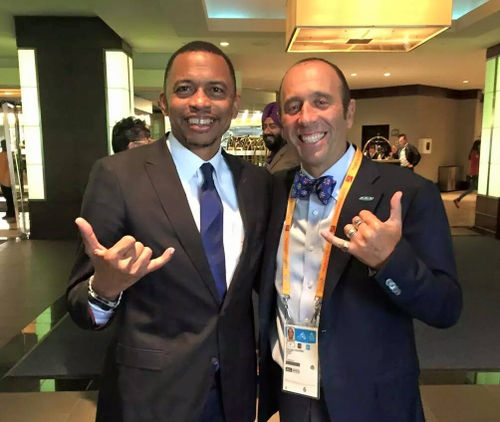 "The athletes are preparing for an Olympic Test event in Brazil, which is the final qualifier," said Lewis. "As far as the Trinidad and Tobago Olympic Committee is aware, Thema Williams is the athlete representing Trinidad and Tobago at this qualifier, which is in April, and Marisa Dick is the alternate."
Yet, uncertainty still hung in the air over the young Trinidad and Tobago athlete.
Last month, when Dick earned her own bit of history by patenting a signature mount named after her, she told the Edmonton AM that she was still in the race to get to Rio.
"Only one of us gets to go to the Olympics, so it's kind of a cutthroat time," said Dick, in Edmonton's CBS News. "But it's exciting."
Weeks earlier, the TTGF named Dick as its 2015 nominee for the Sportswoman of the Year award, although Williams became the first Trinidad and Tobago gymnast to ever qualify for an Olympics in that same year.
Williams admitted that the simmering distrust over the TTFG's  handling of its first ever Olympic berth has placed a strain on her relationship with Dick.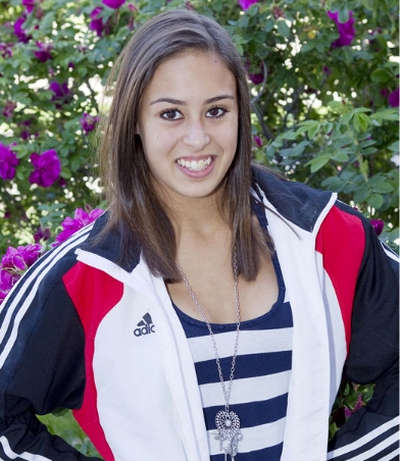 "(Dick) was very aware of the contract before we entered the World competition but she hasn't said so," said Williams. "We are teammates and we are normal (with each other) when we meet up. But there has been a little bit of awkwardness."
Williams responded defiantly to the unnamed persons who were trying to take away what she earned in Scotland.
"When you are at the top, vindictive people always lurk and wait for a moment to pounce," Williams told Wired868. "But my focus right now is the Olympics, so any curveball they throw at me I will be ready.
"I know that I will have to be mindful now of what I do and what I post, because anything that goes online is available for anyone to see.
"And there will be snakes in the grass waiting for the opportune moment."
Andreas Stueven, the Trinidad and Tobago Triathlon Federation president, said the photograph was a storm in a teacup.
"I do not think that this is a particularly raunchy or unbecoming picture for my taste," Stueven told Wired868. "Young people—girls and boys—are exploring their sexuality and once it stays within boundaries, I do not see that as raunchy. If you google Sports Illustrated, you will find a lot of pictures and some of them probably 'raunchier' than this one.
"Athletes train (and) as a byproduct they have sexy bodies. That applies again to male and female alike. Thema is not the only athlete to pose and show the result of her hard work.
"I know a few others personally and if you again google you will find a lot of celebrity athletes having posed for similar pictures. I do not see this as unbecoming."
Lewis had not seen the photograph but was willing to comment briefly based on information provided by Wired868. And the TTOC president was concerned about the timing of the circulation of the photograph, for more reasons than one.
"The TTOC is very athlete-centred and athlete-focused and therefore at this point in time," said Lewis, "all our Olympic athletes are very focused on preparing for whatever various qualification they have.
"They are at a crucial time with the Olympic Games just months away.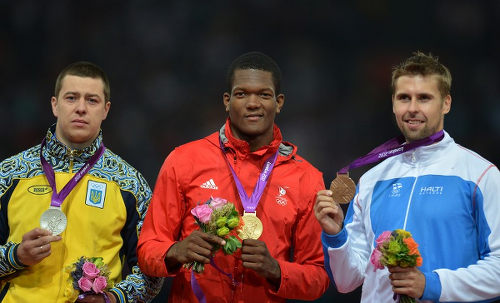 "The timing of the release of such a picture, which I have not seen, is concerning because it distracts both the athlete and the administrators from what should be the focus, which is preparing for an upcoming Test Event which forms the final qualifier for Rio 2016."
The TTGF letter sent to Williams and Dick before the Glasgow World competition noted only two reasons for an athlete to be ruled out of the Olympics: doping and injury.
However, a subsequent contract listed another criteria under the heading of "Ambassador of the Sport" and both girls were required to swear that: "I am a representative of TTFG and must conduct myself in a manner that upholds the name, reputation and goodwill of TTGF… As such, my conduct publicly known and not publicly known must not reflect poorly upon or bring discredit to TTGF, its other athletes, its coaches or its events and programs.
"My conduct extends beyond actions on the field of play, including but not limited to actions/posting/images disseminated in the public domain."
The TTGF will likely muse over that clause this evening, before arriving at a decision.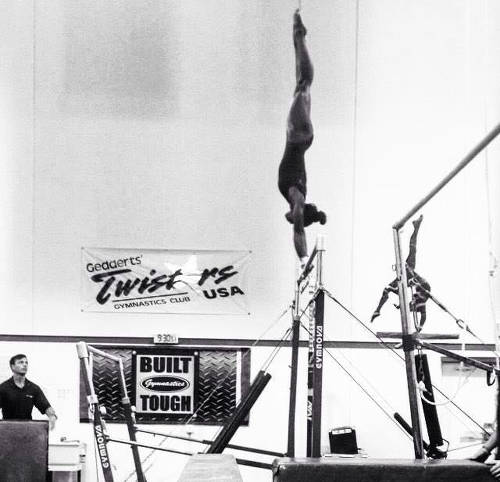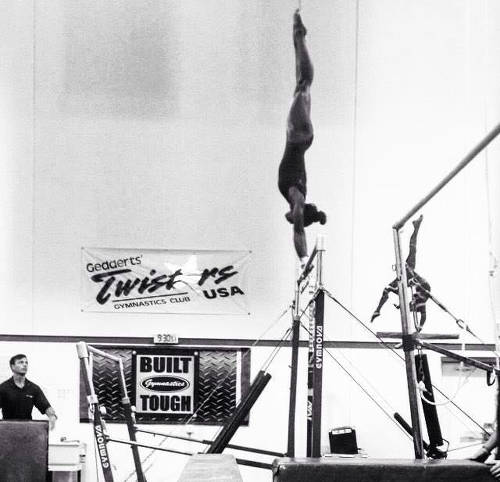 Williams refused to even contemplate missing out on Rio.
"I have been representing my country since I was nine years old and my dream was always to represent Trinidad and Tobago in the Olympics," Williams told Wired868. "For me to do that would mean everything to me. People thought I was crazy to turn down a full scholarship to train for the Olympics. I put a lot of work and sacrifice into this.
"It would mean so much for me to be out there with the Trinidad and Tobago flag flying high."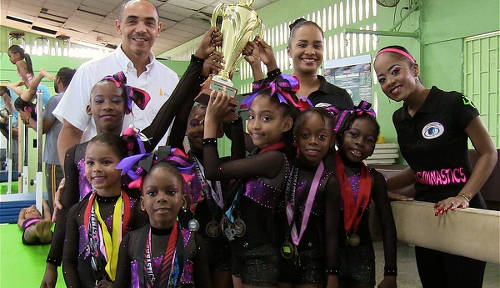 Editor's Note: The photograph of Thema Williams was published in Wired868 with the permission of the gymnast.
The following is the email from "Georgette Heinz" to the local media and gymnastic community:
As a parent of a young gymnast I must relay my shock when my daughter was looking for pictures of her favourite gymnast Thema Williams and what does she see but this.

Absolutely disgraceful for a young lady who supposedly represents the best that Trinidad and Tobago has to offer. What kind of example is this? Should this be the standard that we uphold our future Olympians to?

I, for one, will no longer support the sport or the Trinidad and Tobago Gymnastics Federation if they continue to allow this to happen. When my daughter said "why doesn't she have a top on?" I was completely horrified. I thought that I would send this to you as I am sure I am not the first person who has been appalled by this.

I believe it warrants further investigation. Why does a sport governing body allow an Olympic hopeful to do this? She is supposed to represent the best TTO has to offer.

If this is all TTO has to offer then why bother? Thank you for listening.
(Thema Williams)
In response, Thema Williams explained that the photograph in question was meant to be an artistic appreciation of her body. However, she said she took it off her Instagram account within 24 hours, exactly 12 months ago.
Editor's Note: Click HERE to read the follow-up as the TTGF is rocked by a second 'lewd' photo—and, this time, it is a snap of Williams' rival, Marisa Dick.
Wired868 has provided readers with solid, independent journalism since 2012.  If you appreciate our work, please contribute to our efforts. 
Support Independent Journalism