Former Oropouche West MP Stacy Roopnarine has been announced as ex-Minister of Trade Vasant Bharath's "Deputy" at the upcoming UNC internal elections on December 5.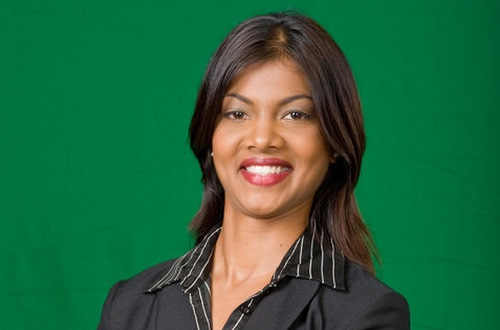 There has been no comment yet from Mrs Bharath although Mr Live Wire was unreliably informed that Nicole Dyer-Griffith phoned her to offer support and counselling.
Who would want to be a UNC member these days?
Bharath's decision to join Kamla Persad-Bissessar and Roodal Moonilal in the leadership race offers UNC members the most unwholesome choice of rivals since the movie "Alien versus Predator."
Persad-Bissessar not only ran the most corrupt Trinidad and Tobago government of all time but half of her Cabinet might be on the sexual offenders list by now.
"Stink Mouth" Moonilal, a man who once publicly attacked Jack Warner for not submitting more housing applications for persons of Indian descent, is famous for holding pholourie fund-raisers that were less transparent than the late Pablo Escobar's shell companies.
And now Bharath, the man who bought a Porsche on taxpayers' money, could not make out Anil Roberts in his famous Room 201 video and allegedly threatened ex-National Security Minister Gary Griffith in a witness tampering scandal involving PCA director David West which led to a Cabinet shake-up.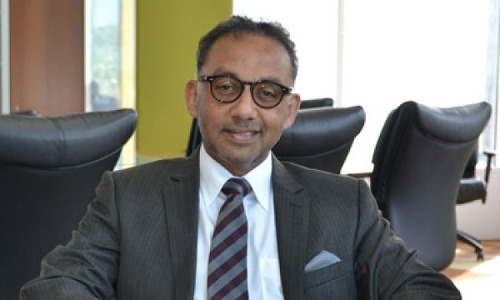 Bharath had allegedly asked Griffith, via a text message, to consider whether his "partners would believe that he did not know what statement the AG was referring to."
Roopnarine, a former roommate of Griffith's, thinks Bharath is just the man that her country needs.
"In my own view," said Roopnarine, via a press statement, "the UNC as a major political party is at a state where we need to focus on building the organisation from the ground up."
And who better to build from the ground up than a man who was rejected at the polls and a woman who was rejected by her party's screening committee?
Meanwhile, in the halls of governance, the Prime Minister continued his passive-aggressive relationship with the media by not appearing to explain the particulars of his wife, Sharon's, trip to Malta for the Commonwealth Heads of Government Meeting on November 27-29.
Once more, Communications Minister Maxie Cuffie did a sterling job of filling in the blanks.
Cuffie said, according to the Trinidad Guardian, that he couldn't say why the PM's wife had to accompany him, or give a cost for the Malta trip.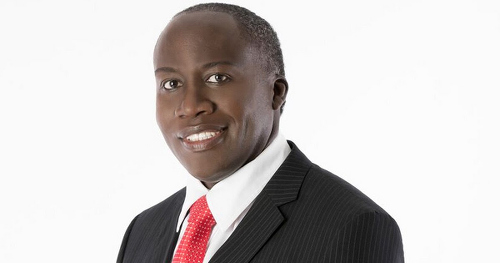 Well, that answers that then.
It is not that Mr Live Wire has anything against Mrs Rowley making her international bow and simultaneously stealing Michelle Obama's thunder as the world's most elegant first lady.
Not to mention the fact that "Keithos" didn't fare too well the last time he left his wife at home and went down San Fernando to play mas.
But the damn conference is just three days long. So yuh mean Rowley couldn't spend those three nights getting better acquainted with his new Foreign and Caricom Affairs Minister, Dennis Moses, and going over CHGOM notes?!
And is that the best signal to send to the public after a penny pinching budget and when citizens still afraid to say "full it up" at the gas station?
Of course, it might well be that Sharon is paying her own way or she might provide professional services to the Prime Minister there, which would make her presence worth every cent—by which we mean as a legal expert, get your mind out of the gutter!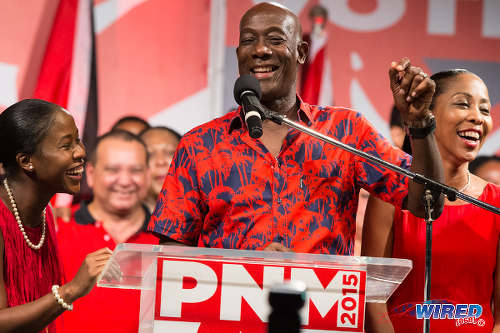 There is a third option. Most married men actually like a little free time here and there without hearing the madam moaning: "What you still doing on that laptop?! Oh gorm, come in bed nah…"
Dr Rowley, please blink three times and touch your nose if Sharon is making you carry her!