The Jamaica Government has probably become the first Caribbean nation to formally raise the topic of slavery reparation with the United Kingdom.
But Mr Live Wire is not ruling out the possibility of a post-match disqualification. Putting your hand out for a quick buck off of someone else's work is as Trini as calypso and callaloo.
Is that what slavery reparations are really about though? Handouts?
More about that later.
Jamaica Prime Minister Portia Simpson-Miller first raised a call for "non-confrontational discussions" on slavery reparation in a UN address in 2013 and has not tired of the subject.
But Britain Prime Minister and Snoopy-lookalike, Dave Cameron, made it clear that he would not even entertain the topic.
In his address to the Jamaica Parliament today, Cameron refused to so-much as apologise for his government's role in the slave trade. But he did give his view of slavery.
"Slavery was and is abhorrent in all its forms," said Cameron. "It has no place whatsoever in any civilised society, and Britain is proud to have eventually led the way in its abolition."
Mr Live Wire cannot confirm whether the Jamaica Parliament rose to its feet as one to give Cameron a standing ovation. It should have.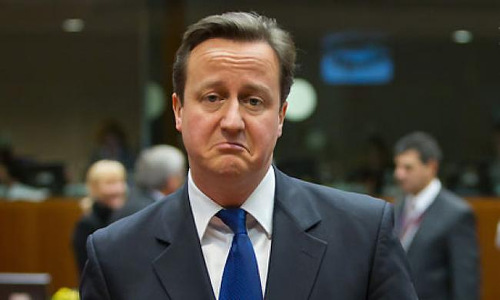 It is such a noble gesture to release the men, women and children you held captive like animals for almost two centuries, as they worked—often until they dropped dead—for your financial gain.
Something akin to Jamaica's Parliamentarians pummelling Cameron for two hours, releasing him and congratulating each other for finally deciding to stop.
Of course, two hours is small change, as opposed to being born as a slave and dying as one.
But what sort of savage would inflict either horrific abuse on poor Dave?
And speaking about 'those sort of savages', it turns out that Cameron is no more removed from slavery than the Jamaican Parliamentarians. He was just on the other end of the whip.
Cameron's ancestor, General Sir James Duff, was a former British Member of Parliament and the most senior general in the Queen's army at the time. He also owned over 200 Jamaican slaves.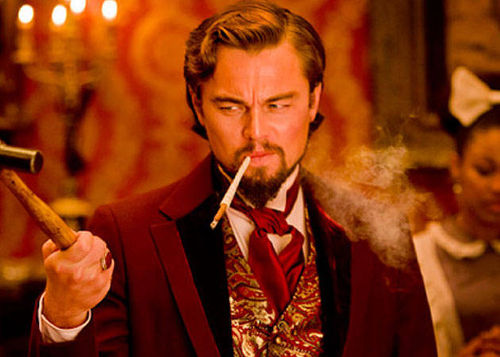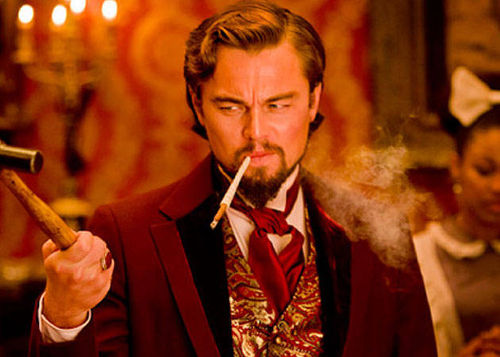 But why quibble over such historical footnotes?
The point is Cameron—whose father Ian Cameron avoided the Queen's taxes by moving millions of pounds to offshore banks—is the UK Prime Minister and a free Jamaica is deep in debt to the IMF. So it's a win-win.
"That the Caribbean has emerged from the long shadow it cast is testament to the resilience and spirit of its people," said Cameron. "I acknowledge that these wounds run very deep indeed.
"But I do hope that, as friends who have gone through so much together since those darkest of times, we can move on from this painful legacy and continue to build for the future."
Or, to paraphrase: Slavery was bad. But, hey, it filled our bank accounts and built your character. So aren't we square?
Well, Mr Live Wire supposes there is no point crying over spilt milk. How did General Sir Duff "move on from this painful legacy" though?
According to the UK Guardian: Cameron's ancestor "was (financially) compensated for losing 202 Jamaican slaves in 1833 when the trade was abolished" as were other slave owners.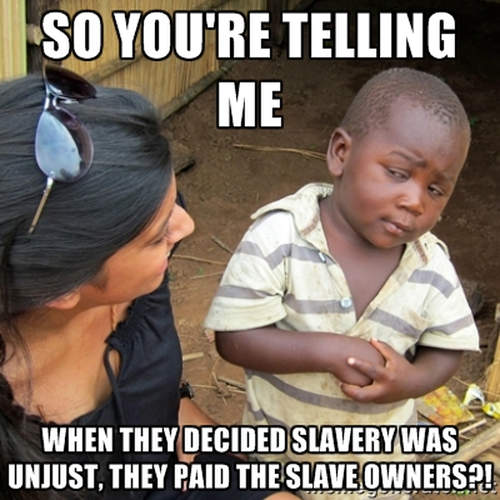 Hold up. At the point when slavery was abolished, the people who still had a couple hundred slaves in the fields had surely been negligent in observing market trends.
How was that the British taxpayers' fault then? Since slavery no longer existed, why did the British Government pay cash for free men, women and children?
And if the British Government saw it fit, in 1833, to put a financial value on the loss of labour to slave owners, then why was no appropriate value—retroactive or not—put on the cost of the labour provided by those free men in the first place?
Are the descendants of slaves really asking for handouts? Or is it a request for belated parity for not only emotional trauma but the economic value of two centuries of forced labour?
Where is my great-great-great-grandpappy's gratuity, dammit!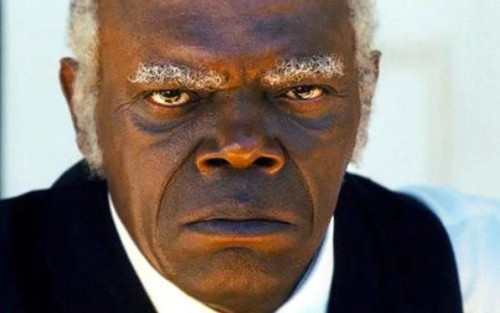 To be fair to Cameron, he did not just turn up to be discourteous to Jamaicans in their own Parliament. He brought along a £25 million "gift" too.
Although, Dave might have felt a bit awkward unwrapping this present after all that talk about slaves and reparation. You see, the gift was a prison. Yayy.
Not just any prison, either. It is a special prison for Jamaicans who are incarcerated in the United Kingdom.
You see what happens is, every year, hundreds of Jamaicans head to the United Kingdom to work. They add to Britain's labour force of skilled and unskilled workers and keep the economy ticking in terms of producing and consuming goods and services.
And, of course, they pay the Queen's taxes.
But some of those Jamaicans are naughty and get into trouble.
So, Cameron wants to send those back and keep the good ones. And he wants the Jamaica Government to not only pay to feed, nurse and guard those criminals, but the UK PM wants Jamaican taxpayers to stump out 60 percent of the cost of the prison too.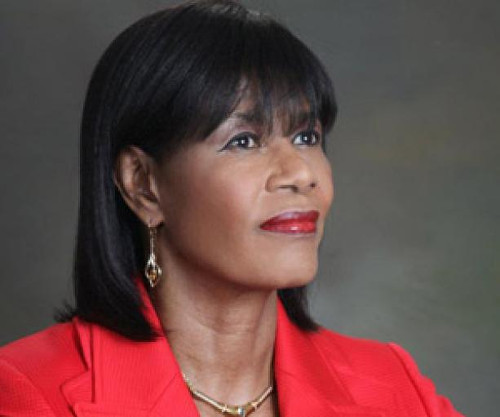 And, no, the UK will not send back the taxes they pocketed from those deportees or the value of their labour while they were gainfully employed in 'Hengland' either.
Mate, you think we're stoopid innit?
Listen Dave old chap. If a Jamaican or Trinidadian is living in Brixton, paying taxes to your Queen on his income, television, heating, subway and everything short of windows—they abolished that one—and coping with your horrible winters, then he is as British as he needs to be. He certainly is not doing the Caribbean any favours.
So why should our taxpayers have to pay because he stabbed someone in the tube?
Too late, though. Simpson Miller has already agreed to UK's terms on the new prison.
And her request for "non-confrontation" discussions on reparations?
They'd probably be laughing about that on Number 10 Downing Street by next week.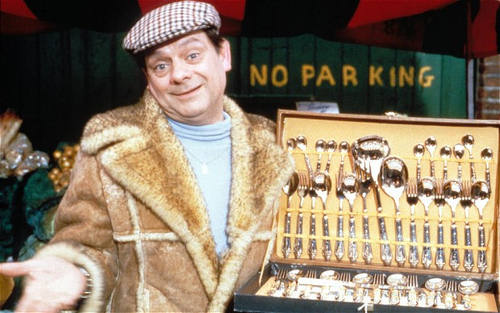 So, Keithos, Mr Live Wire is warning you before Snoopy visits Trinidad. Tell him where he can stick his prison.
For sure, West Indies Cricket Board (WICB) president Dave Cameron was not the only arrogant, shifty twat in Jamaica named "Dave Cameron" today.
And, as for the reparation business. That fine gentleman Sir Duff, according to the Slave Compensation Commission records held at the National Archives in London, received the equivalent of what would now be £347,000 or TT$3.3 million for his 202 slaves. Or roughly TT$16,000 per slave.
And we can probably agree that parity is the least that descendants of slaves deserve, since those 202 men, women and children surely found their time with Sir Duff a damn sight less enjoyable than he did.
Now, let's open those slave ledgers and tabulate how many slaves were owned by British citizens in roughly 200 years. And do try to remember that income gained by slave labour was surely taxed by the Queen.
Or, out of an abundance of generosity, the Caribbean would probably accept a couple of Premiership clubs. Jamaica, out of respect for John Barnes, has first right of refusal on Liverpool. Trinidad and Tobago has dibs on Manchester United for obvious reasons.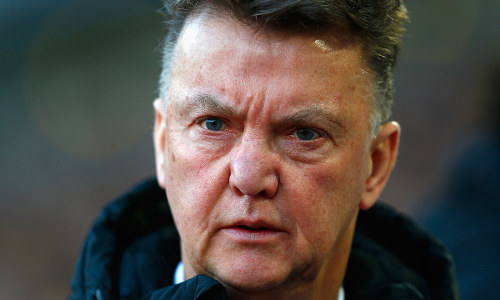 Do not ask us what we are going to do with them, Dave, because the Queen surely didn't ask Sir Duff how he would spend his money.
Pipe down, Liverpool and United fans, we promise not to let Jack Warner or Brent Sancho anywhere near the place!
Tags Britain Dave Cameron deportees Jamaica Parliament Portia Simpson-Miller prison Sir James Duff slave reparation slavery UK
Check Also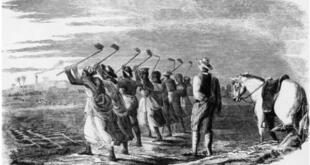 "The mere fact that a man could be, under the law, the actual master of …