WASA FC squandered a chance to pull closer to the summit of the CNG National Super League's Premiership Division yesterday, as the "Water Boys" were held goalless by NLCB La Horquetta SA at the Larry Gomes Stadium in Malabar.
WASA is in third place in the Premiership standings and five points behind leaders, Guaya United, although the latter team has a game in hand. La Horquetta is 13th in the 15 team division.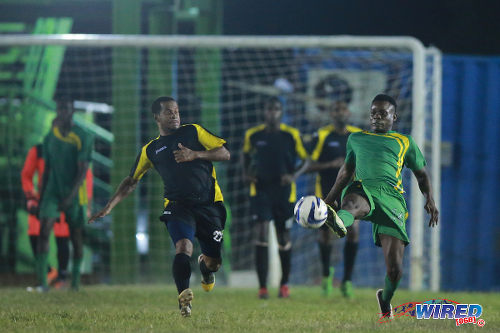 CNG National Super League Premiership results
(Sunday September 6)
Bethel United 2 (Carron Williams 7, Christian Caines 28), Marabella Family CC 1 (Juma Clarence 11), Montgomery Recreation Ground;

Siparia Spurs 1 (Andy London 78), Stokely Vale FC 1 (Akim Baynes), Petrotrin Ground, Fyzabad;
Police FC 1 (Colin Williams 51), Club Sando Moruga 2 (Shaquille Holder 34, 63);
Real Maracas FC 1 (Christian Thomas 85), Matura ReUnited 2 (Irvin Reyes 65, Keish Charles 90), Maracas Recreation Ground;
NLCB La Horquetta SA 0, WASA FC 0, Larry Gomes Stadium;
Petrotrin Palo Seco 2 (Sylvester Teesdale 2, Shaquille Williams 11), FC Santa Rosa 2 (Keston Henry 73, 85), Palo Seco Velodrome;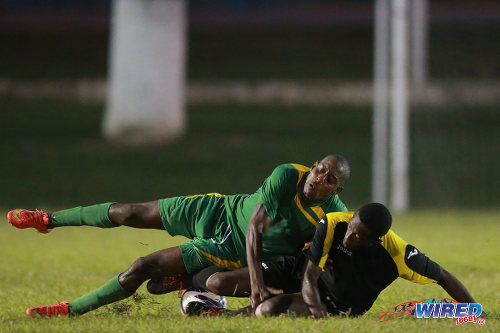 Premiership Standings
(Tabulated as Played-Won-Drew-Lost-Goals For-Goals Against-Points)
Guaya United   10-7-1-2-26-13-22
Defence Force  9-7-0-2-20-11-21
WASA FC            11-5-2-4-16-11-17
1976 Phoenix    9-5-2-2-13-10-17
Siparia Spurs   10-4-4-2-22-23-16
Marabella FCC 10-4-3-3-23-19-15
Bethel United   10-5-0-5-13-15-15
Petrotrin P/S    10-4-3-3-17-20-15
Police FC             9-4-2-3-20-12-14
FC Santa Rosa  11-3-4-4-19-20-13
Matura ReUtd  9-3-3-3-15-15-12
Club Sando/M  10-2-4-4-15-19-10
La Horquetta    9-1-3-5-14-21-6
Real Maracas    9-1-2-6-9-16-5
Stokely Vale     10-0-3-7-7-24-3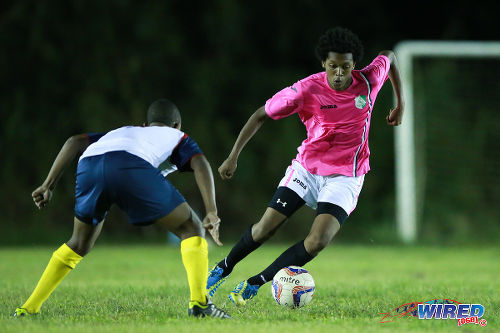 Upcoming fixtures
Championship Division
(Tuesday September 8)
Saddle Hill Hotspur v Malabar FC, Hasely Crawford Stadium training field, 4.15 pm;
Petit Valley United FC v Barrackpore United SC, Northern Recreation Ground, Diego Martin, 6 pm;
QPCC v Cunupia FC, Queen's Park Oval, 6 pm;
Xtra Foods Chaguanas FC v UTT, New Settlement Ground, Chaguanas, 7 pm;
Edinburgh 500 FC v Prisons FC, Edinburgh 500 Recreation Ground, 7 pm;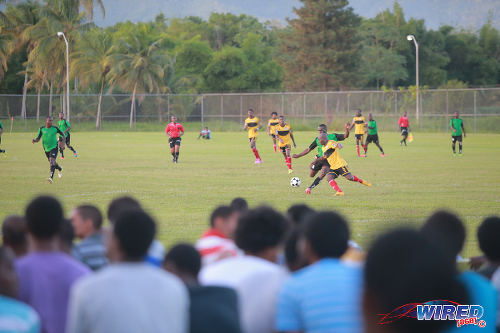 Premiership Division
(Sunday September 13)
Defence Force FC v Siparia Spurs, Hasely Crawford Stadium training ground, 4 pm;
Club Sando Moruga v Bethel United, Grand Chemin Recreation Ground, 4 pm;
Marabella Family CC v NLCB La Horquetta SA, Mannie Ramjohn Stadium, 4 pm;
FC Santa Rosa v Guaya United, Marvin Lee Stadium, 4 pm;
Police FC v Matura ReUnited, St James Barracks, 4 pm;
Stokely Vale FC v Real Maracas FC, Plymouth Recreation Ground, 5 pm;
1976 FC Phoenix v Petrotrin Palo Seco, Canaan Recreation Ground, 5 pm.