What was wrong with Jameson Rigues' special meeting for Trinidad and Tobago Super League (TTSL) clubs on Saturday? Where to begin?
Veteran football official and referees association vice-president Osmond Downer, one of the framers of the Trinidad and Tobago Football Association (TTFA) Constitution, has regularly been consulted on constitutional matters over the past five years. But he has never seen anything quite like Rigues' interpretation of his powers as TTSL interim president before.
This morning, UTT FC head coach Clayton Morris was elected TTSL president after garnering eight votes at a reconvened virtual annual general meeting. 'Abstentions' came in second with one, while Rigues was third with zero votes.
That was partly because Rigues and the four clubs apparently loyal to him—Erin FC, Petit Valley/Diego Martin United (PVDMU), Guaya United FC, and Cunupia FC—did not show up, having attempted to postpone the election and reinstate seven suspended member clubs in an 'emergency general meeting' yesterday.
Downer suggested Rigues' gathering was an exercise in futility from the start.

"If it was not so serious, it would be laughable," Downer told Wired868. "I have been preaching for years that people involved in football, especially the leaders, should acquaint themselves properly with their constitution. I am surprised that Rigues has been in football for some time—as vice president of the Super League—and he doesn't seem to understand the constitution and procedures."
So where did Rigues go wrong with his 'emergency general meeting', which was attended by five active TTSL clubs and six suspended members?
Well, first of all, Downer said there is no such thing as an 'emergency general meeting'.
"There can be only two types of general meetings for every international football body and it is the same for even Fifa—that is an annual congress, or an extraordinary congress," said Downer, who pointed to article 23 of the TTSL By-laws. "Now the Super League's constitution includes a 'special meeting' that can be convened by 'the president, the first vice–president, or by the directors at any date and time'; but that does not exist anywhere in football and really should not exist. Not even the Fifa president can call a meeting of the entire membership on his own. That is nonsense.
"But there is no emergency meeting in the constitution that takes the shape of a general meeting. So I don't know if he got confused with an emergency committee meeting, which only involves board members."
So Rigues got mixed-up with the terminology? If he had called a 'special general meeting', would everything have been fine?
Not so fast, said Downer. Yes, Rigues can call a special meeting, but there is still the matter of the proper notice for members.
The Guaya United manager gave barely two days notice. Downer said members are entitled to a minimum of five times as much.
"If he had read a little further in the by-laws in article 25.1, it says each member is entitled to notice of not less than 21 days before the date of the meeting," said Downer. "Now there are some contradictions in the by-laws of the Super League, as article 32.3 says members shall be notified at least 10 days before an extraordinary general meeting. But one thing for certain is you cannot ups and call a general meeting two days before the date.
"And there is a reason for that, which is so that the members can have due time to consider the [agenda] items. So from the start, that meeting was null and void; it was unconstitutional.  As I said before: if you want to lead, you must read. Read your constitution!"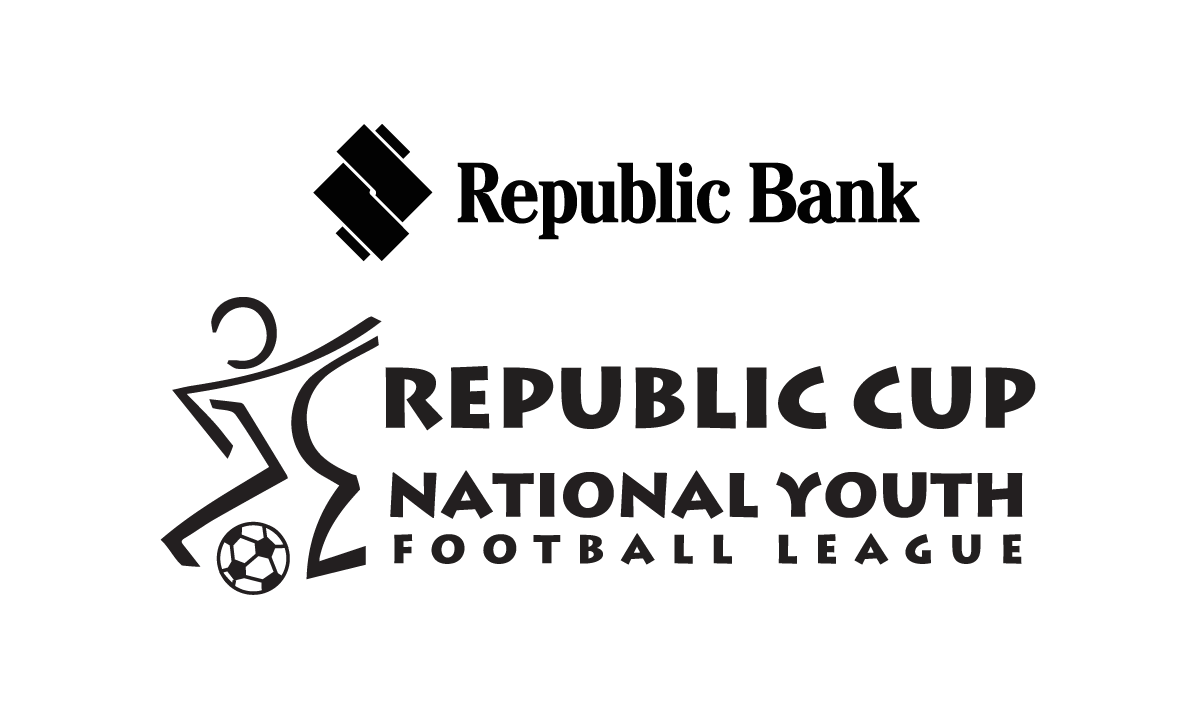 That might be enough to dismiss Rigues' attempt to defy his board. But there was more.
Rigues' first agenda item was to address 'the membership status of all TTSL clubs'. It was obviously constitutionally wrong—as well as farcical—to allow suspended teams to vote themselves back into the fold.
Article 92.3 states: 'a suspended member shall lose its membership rights. Other members may not entertain sporting contact with a suspended member'.
There was an even bigger problem though. Four of the seven suspended teams were sanctioned by the TTFA, not the Super League.
On 21 April 2018, the TTFA's general membership suspended 1976 Phoenix FC, Youth Stars FC, WASA FC, Central 500 FC, and the Defence FC Super League teams for non-compliance at an extraordinary general meeting. From those five, only Defence Force had its suspension lifted by the TTFA in November 2018.
The TTSL, Downer explained, cannot lift a suspension imposed by a higher body—in this case, the TTFA—anymore than Concacaf or the Caribbean Football Union (CFU) could have overturned the TTFA's Fifa suspension.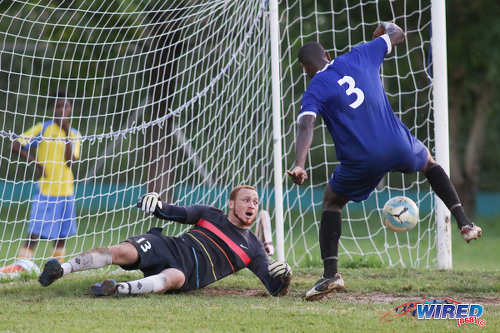 "If Rigues had taken the chance to check the minutes, he would have realised that those four clubs were not suspended by the Super League, and so the Super League cannot remove their suspensions," said Downer. "[…] The suspension can only be lifted by a general meeting of the TTFA. The board of the TTFA cannot lift it, and even the [Fifa-appointed] normalisation committee cannot lift it. It is only the general meeting of the TTFA that could do that."
(Incidentally, WASA, despite being on a TTFA ban, allegedly participated in the Eastern Football Association (EFATT) competition last year.)
Today, the reconvened AGM opted to uphold the suspension of the seven teams for another six months, by a narrow vote of 4-3 with one abstention. The clubs are requested to use that time to sort out any lingering compliance issues and unpaid fees.
However, Central 500, Phoenix, Youth Stars, and WASA must petition the TTFA general meeting for a pardon before they can play organised football in the twin island republic again.
So is that it for Rigues' attempted 'emergency general meeting' then? Not quite.
Downer pointed to another agenda item included by Rigues, moved by Petit Valley/Diego Martin United (PVDMU) official Derek Edwards, and seconded by Guaya United president Randy Hagley, to fire TTSL secretary Peter Thomas—for what Cunupia FC manager Michael De Four described as a 'mutiny against the interim president'.
Downer pointed to article 15(g) in the TTSL By-laws under 'Powers of the Board of Directors', which states: 'the board of directors […] shall appoint or dismiss the general secretary on the proposal of the president'.
"It is the same in every constitution in football—whether it is Fifa, TTFA or the Super League—the general meeting does not appoint or dismiss the general secretary," said Downer, with a laugh. "Only the board can fire the general secretary, and only the president can recommend to the board that he be fired. The general meeting cannot remove the secretary."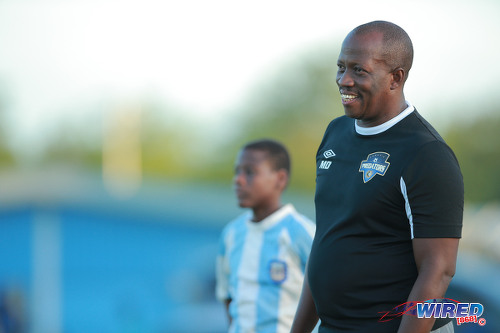 And how did the TTSL Board do in its reconvened AGM today?
Second vice-president and Club Sando FC managing director Eddison Dean, it turned out, played it safe. He invited Downer as 'a constitutional advisor' to the meeting and was sure to double check each step of the process.
The TTSL Board's safety-first approach included three tests of the online Zoom secret ballot system, plus a dry-run involving all the members at today's AGM.
There was also a motion—moved by Club Sando and accepted by the members—which read: in article 30.1 of the by-laws after 'secret ballot' add 'in case of unforeseen contingencies and force majeure, the secret ballot may be conducted by electronic means, providing that stringent measures are undertaken to ensure the absolute and complete secrecy of the ballot'.
"This meeting today was fully constitutional," said Downer. "It was just a continuation of the annual general meeting, which could not have been ended by the chairman but only adjourned… Today's meeting had a quorum of those who were entitled and able to vote and everything went very smoothly.
"I think other members should follow the system used today by the Super League."
Rigues should be proud.