Sport Minister Brent Sancho and his advisor Kevin Harrison's relationship with Central FC has again been called into question, after a leaked document suggested that the pair may have tried to personally benefit from a transfer deal last year.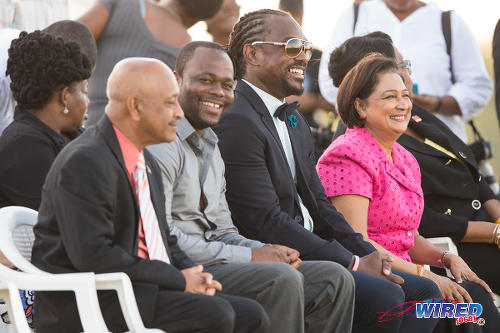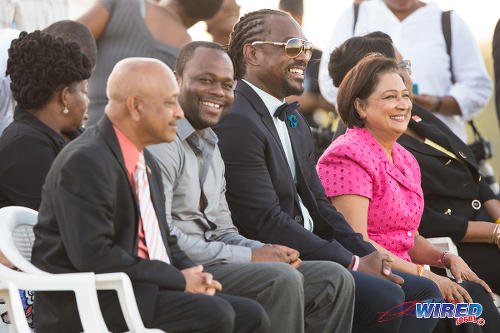 An email, allegedly sent by Harrison in August 2014, appeared to show the club employee requesting a private payment for himself and Sancho while discussing the financial details related to a move of four Trinidad and Tobago players to Belgium lower division club, CS Visé.
Although Sancho and Harrison were founders of the Couva-based football club, there is no available evidence that they were ever more than employees with the "Couva Sharks." Harrison, who is the current advisor to the Sport Minister, was operations director at Central while Sancho was chairman.
Harrison, a British national, told Wired868 on Wednesday that it was SIS directors, rather than Sancho and himself, who owned the Couva-based football club.
"It belongs to the directors who are SIS employees," said Harrison, who is employed as an advisor to the Sport Minister. "The bulk of the sponsorship and funding comes from SIS…"

However, a report in last week's Guardian newspaper described Harrison as a "co-owner" of Central. Sancho also suggested he was a club owner, arguably as a means of deflecting criticism for a payment due to the Sharks that ended up in his bank account.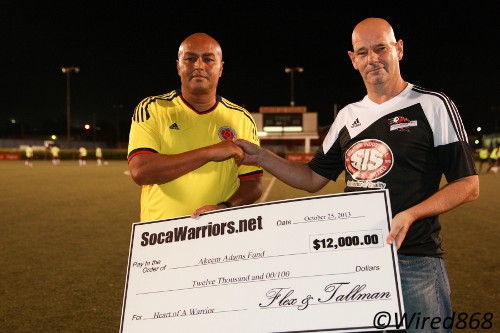 Wired868 reported exclusively that, four months after Sancho's appointment as Sport Minister, Harrison directed CONCACAF to deposit a US$40,000 payment into the personal bank account of the current UNC Toco-Sangre Grande candidate.
Harrison, Sancho and the SIS-run club claimed the payment was done in error but have been unable to adequately address the chronological order of the wire transfer.
Sancho was made Sport Minister in February 2015 and it was not until May 2015 that Central qualified for the CONCACAF Champions League. The request for the club's bank details came within a week of its qualification and the deadline for a response was between 28 May and 12 June 2015.
Wired868 can reveal that, according to documents lodged with the Ministry of Legal Affairs, neither Sancho nor Harrison are listed as directors or shareholders at Central FC.
Instead, SIS officials Daren Mohamdally and Ronald Ramlogan are listed as directors of the football club, which was registered as Central United FC Limited on 21 August 2012, under the Companies Act. Ramlogan was also named as the company's secretary.
Central FC has never filed annual returns.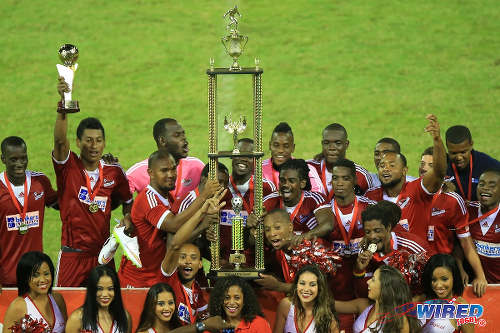 Neither Sancho nor Harrison responded to Wired868 requests for clarification on their supposed stakes at Central in light of documentation received by Legal Affairs.
More shocking was an email that appeared to be sent from Harrison's email address to a Visé official, which requested an "agreed personal payment" for Sancho and himself during transfer negotiations for local players.
The email mentioned Central players Willis Plaza, Rundell Winchester and Elton John as well as Kevon Villaroel, who all moved to the Belgium club in August 2014.
Visé was also directed to send the transfer money to the pair via Western Union rather than to Central's bank account.
"Brent said that you cannot send the first payment as well as the agreed personal payment," stated the email from kh.centralfc@gmail.com. "I think we agreed that the second payment will be in January and the third in May. It's no problem, but could you indicate when you would be able to slip in the personal payment?
"Probably the best payment method would be via Western Union (obviously the fees would be deducted from the initial sum). If possible, send two payments, 50% to Brent Sancho and 50% to Kevin Harrison."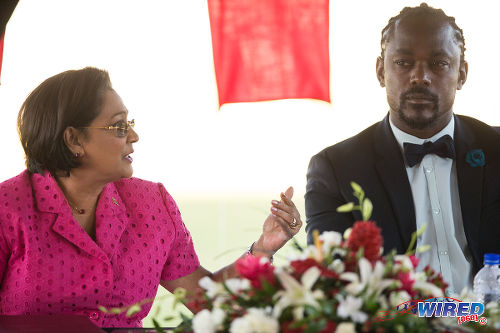 Plaza, John and Villaroel were all free agents so the money was believed to be for Winchester's move.
An informed source claimed that Visé was asked to pay US$15,000 to the Pro League club and US$5,000 as a personal payment. However, that figure could not be confirmed.
Former Central FC coach Terry Fenwick was Visé coach at the time, although there is no suggestion that he was involved in the deal or had any role in transfer deals for either club.
The Visé official directed to make the payment was allegedly Sancho's agent during his playing career in Britain. However, there is no evidence that Harrison and Sancho were ever paid, as the Belgium team quickly landed in financial hot water.
A request for a secret payment to help facilitate a transfer, which is referred to as a "bung" in British football, is illegal and might have exposed either club to FIFA sanctions. According to FIFA's Regulations on the status and transfer of players, clubs in breach of its transfer code could be punished with anything from a reprimand or fine to a transfer ban or demotion.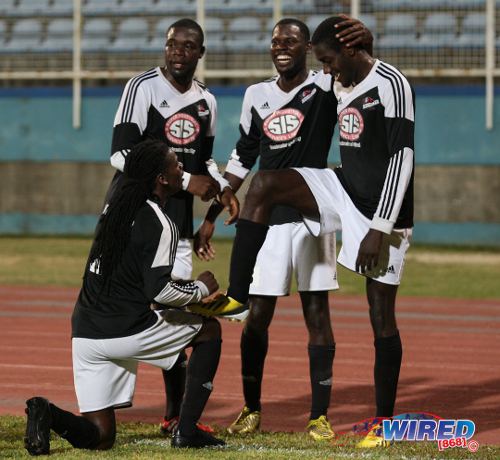 The email from kh.centralfc@gmail.com sought to explain why Visé should send a transfer payment through Western Union rather than to the club's bank account.
"This makes it a lot easier than through the bank as, in my experience, bank transfers to Trinidad aren't liked by European banks (something to do with sort codes, if I recall correctly)," stated the correspondence from Harrison's email address.
The Belgium club imploded financially and Fenwick and the four players were soon back in Trinidad.
Winchester, who is 21, was subsequently sent on loan to United States second tier club, Portland Timbers B. It is uncertain whether any payments were made for the player and, if so, where the money ended up.
Wired868 asked Sancho and Harrison to explain the request for a "personal payment" and why the entire transfer figure negotiated was not directed to Central FC's bank account.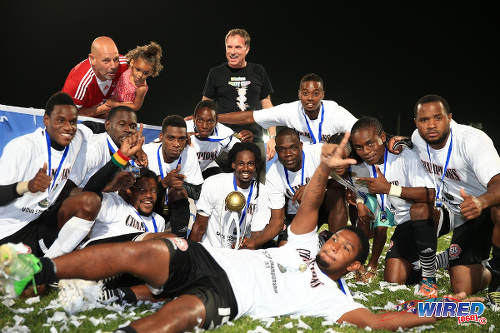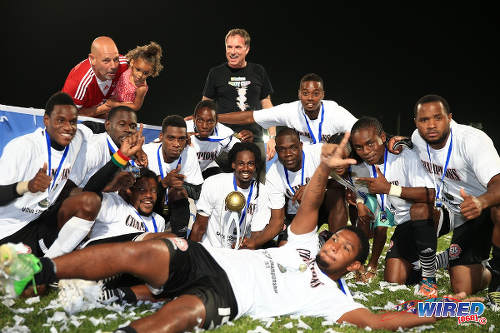 Neither responded by the time of publication.