If God is really a Trini, then he must be a Jehovah's Witness. Because He certainly has not shown the stomach for intervening in local political affairs.
Another weekend and another round of head shaking news as Trinidad and Tobago journalists try to keep up with what passes for administration in these parts.
First up, the sleepy Minister of Energy, Kevin Ramnarine, who failed to notice that the State-owned National Gas Company was strategically distributing millions of dollars around the country and recording the money trail through a map of the 41 constituencies.
Because everyone tallies charitable work via Electoral Boundaries and Commission (EBC) lines, not so?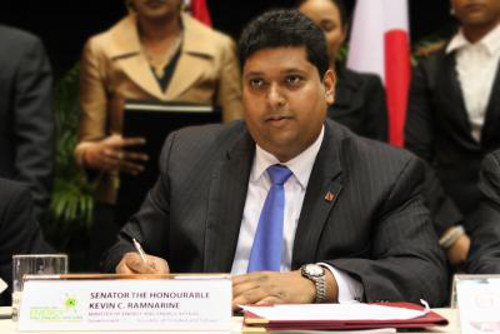 "As I have previously mentioned, my ministerial responsibilities do not mandate that I micro-manage the NGC," Ramnarine told the Sunday Express, "nor do I manage the company on a day to day basis. That responsibility falls squarely within the NGC's corporate structure."
Hmmm. Where have we heard such wilful ignorance before?
Of course, LifeSport!
Interestingly, according to the Express, the NGC's corporate budget mushroomed from $67 million in 2012 to almost $200 million in 2014—around the same time that Prime Minister Kamla Persad-Bissessar shut down LifeSport and accepted Minister Anil Roberts' resignation for his role in the debacle.
Express investigative reporter Asha Javeed might feel she is playing 'whack-a-mole.'
While Ramnarine is in full wriggle mode, Land and Marine Resources Minister Jairam Seemungal attempted to deflect questions on SIS' illegal occupation of 35 acres of land in Perseverance Village, Couva by trying a Jedi mind trick on another Express reporter, Juhel Browne.
According to Seemungal, the SIS has: "a lease for the agreement for part of the lands that they quoted on that particular area plus he is also paying rent on the particular piece of land."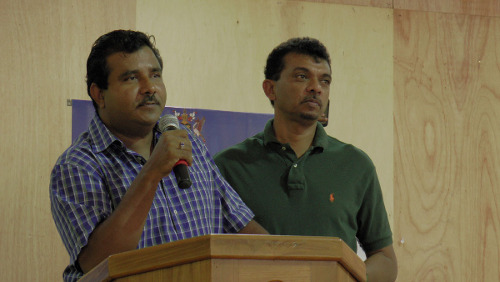 So, by Seemungal's thinking, if you have a deal for a certain quantity of a product then you are free to help yourself to more of the product so long as you are already paying for some or all of the product whether you are entitled to it or not.
Eh?!
With that sort of convoluted thinking, Seemungal's wife presumably does not go through the trouble of asking him to explain his whereabouts on Friday nights a long time ago. She can feel confident that it is better not knowing.
Browne asked the Land Minister for details on the alleged rent being paid by SIS.
Seemungal retorted that, with all due respect, it was none of his goddamn business.
"Whether is State land or not, it is still private business," said Seemungal. "When you enter in a contract with someone, you enter in a contract for everything that is in the contract is their private business, even in State land."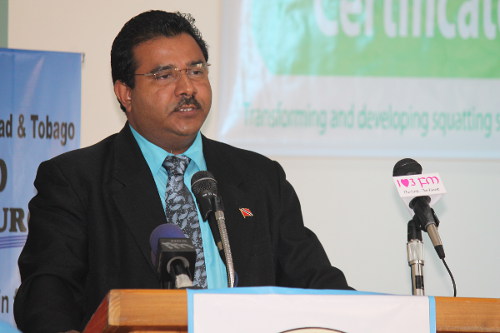 Browne might have explained to Seemungal who "State land" belongs to, what his duties are as "Government Minister" and how that might be incompatible with service as a SIS lackey.
But, frankly, that might be like trying to discuss philosophy and self-awareness with ex-Communications Minister Jamal Mohammed, financial transparency with Port of Spain Mayor Raymond Tim Kee or irony with ex-PNM Minister Ralph Maraj.
Mr Live Wire cannot confirm that SIS representatives responded to critics with: "Land ho!" and "Finders' keepers…"
And, speaking of brazen wrongdoers, there was another appearance from the recently deposed attorney general, Anand Ramlogan, who seemed to have enjoyed a vibrant second life trolling potential witnesses against State corruption.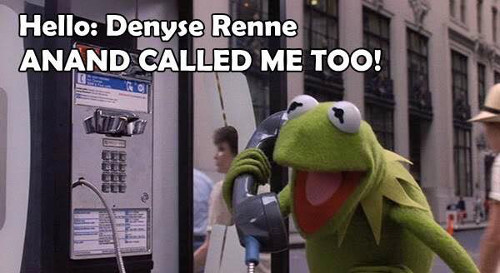 According to a letter unearthed by Express investigative reporter Denyse Renne, attorney Mark Seepersad informed DPP Roger Gaspard SC and Chief Justice Ivor Archie that Ramlogan: "telephoned me enquiring about my discovery of the document­s."
The documents referenced by Seepersad were judicial case information that were unlawfully taken by judicial support officer (JSO) Asha Harripaul to attorney Gerard Ramdeen, Seepersad's former business partner.
Bizarrely, the police decided that, although Harripaul and Ramdeen allegedly admitted the improper transfer of court documents, there was no need to press charges.
Presumably, the police followed the unwritten and rarely discussed bylaws: (i) if they are wearing a suit, don't shoot (ii) if they're with the status quo, let them go.
But what of Ramlogan?
The former Attorney General is as persistent and dubious as internet pop-ups offering improved sex lives, US green cards and lottery winnings. Ramlogan is to integrity what Tiger Woods is to fidelity. And, like late rapper Tupac Shakur, Ramlogan's political passing has not curbed his ability to produce bonafide hits.
From henceforth, Mr Live Wire vows to use the words "Anand Ramlogan" like God intended: as a verb for shameless skulduggery in an attempt to evade justice.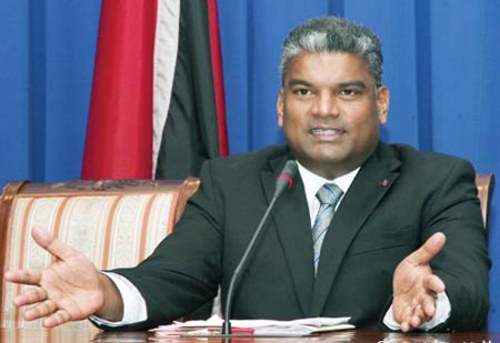 So, the next time your boss catches you padding travel bills, look him in the eye and say: Do dig nothing nah boss, it was just a little Anand Ramlogan I tried.
Of course, God never intended to unloose Ramlogan on anybody. And that's probably why He does not vote or stand for the national anthem.