There is a time and a place for everything. Context, in other words, is key.
On 21 October 2014, Leeds United's Italian defender Giuseppe Bellusci remonstrated angrily with Norwich City striker Cameron Jerome and shouted "negro" at the latter player. An FA charge of racial abuse swiftly followed.
The FA accepted Bellusci's defence that he actually said "nero" which means "black eye" in Italian. And Jerome sportingly conceded.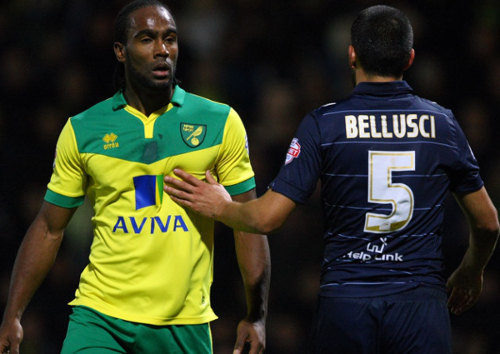 It is not every day that a young man is asked to apologise to a man who threatened to punch his lights out. But, every so often, it is possible to be wrong and right.
And that brings us to Opposition Leader Dr Keith Rowley and an unidentified rubber-waist lawman who both came to national prominence for taking a wine over the Carnival season.
On February 4, DCP Harold Phillip warned revellers to desist from gyrating on policemen during the bacchanal season.
"Well, certainly being lewd in the public is in fact an offence," Phillip told a press briefing, "and with respect to wining on police officers performing duties, we will ask the public to desist in so doing."
Phillip's statement came days after Gary Griffith was sacked as National Security Minister, which was a pity. He should have been deported on the spot.
For almost 363 days in the year, Trinidad and Tobago citizens "steups" when they see the police. It would take a heart of stone to deny them the perks of a Carnival shift when half-dressed women are sometimes in the mood for the equivalent of a cat's scratching post.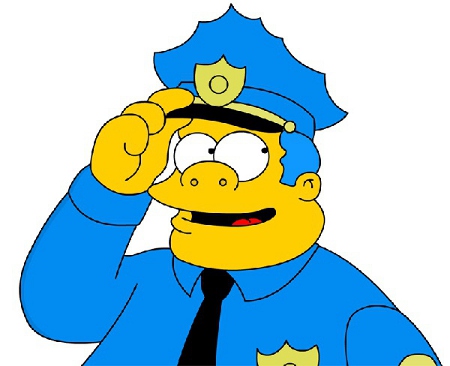 And the policeman in question was certainly not made of stone.
So it's okay for Johnny Abraham to shoot down citizens in the street but illegal for an officer to warm up a reveller?
Mr Live Wire has a sneaking suspicion that Calypso Rose was still wearing mini-skirts the last time DCP Phillip got a good wine. Haters gotta hate.
And that brings us to the Opposition Leader. They call him Keith. Keith Rowdy.
Well, maybe not. Rowley didn't do anything worthy of a spot in the "Vagabond" video much less enough to get on Anil Roberts' team for a Friday night lime. But there are several shots of the 65-year-old Diego Martin West MP dancing closely with a supposedly 17-year-old Ravina Rampersad and standing side-by-side with arms around each other's waist during San Fernando's Carnival celebrations.
UNC supporters almost passed out with righteous indignation. Just as PNM supporters did when Prime Minister Kamla Persad-Bissessar turned up at an all-inclusive fete in silly stockings.
According to UNC followers, Rowley embarrassed his wife and his post as Opposition Leader and displayed scandalous behaviour for a wanna-be Prime Minister.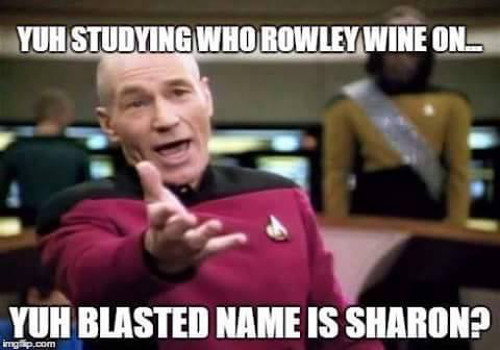 PNM supporters suggested Rowley had a civic duty to wine on any bumper that presented itself without prejudice and called Rampersad a poster-girl for racial harmony.
Elsewhere, Police public information officer Joanne Archer said the wining policeman would probably be investigated for a breach of discipline. Police Social and Welfare Association official Inspector Michael Seales countered that the incident could somehow bolster relations between the police and the public.
At the risk of being repetitive: Calm down Trinidad and Tobago! Let Mr Live Wire adjudicate.
Officer Endless Wuk should have a series of unpleasant shifts coming his way. A friendly and touristy swish of the hips is fine when confronted with a Carnival bumper on duty. Once you bend your knees and arch your back, it is the equivalent of sneaking off your shift.
Punish him but don't sully his official record.
And, Seales, Machel Montano and Benjai have enough waist for about 500,000 citizens each. So let us not build a statue for Sergeant Snake Oil until fiends like Dana Seetahal's murderer are in a cell. Okay?
As for young Miss Rampersad, please remember that anything in excess of a solitary dance with a married man is loitering. And more than a single dance with a man more than three times your age is soliciting. Keep it moving next time.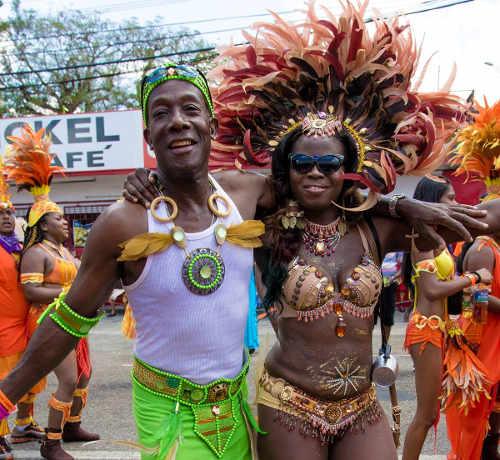 And Keithos? Let him explain to his wife why he spent so much time canvassing a woman who isn't old enough to vote.
It is ridiculous to suggest his Carnival behaviour will have any bearing on Elections 2015. But Live Wire does hope that he has a comfortable couch at home and Sharon lets him take an extra pillow. Party done!
As for Patrick Manning, you can stop laughing now Sir. Methinks Rowley won't be trespassing on your turf anytime in the near future.