The Trinidad and Tobago National Under-17 football team got a rough lesson in their opening warm-up match yesterday evening as they fell 4-0 to hosts, Panama, in Panama City.
The young "Soca Warriors" are preparing for the CONCACAF leg of their Chile 2015 FIFA Under-17 World Cup campaign, which has not been helped by severe financial shortcomings. At present, none of the national youth team's technical staff is receiving stipends and they are likely to go unpaid for nearly a month on international duty during the upcoming CONCACAF qualifiers.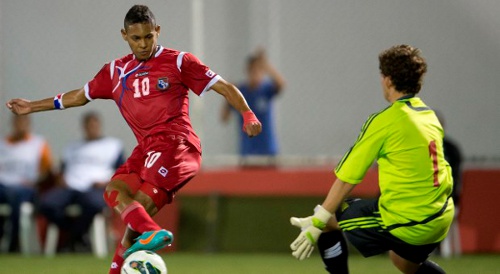 However, head coach Shawn Cooper was happy for the chance for a pre-tournament camp, which is funded by the Ministry of Sport, and he saw the positive side of Monday's clash with one of the confederation's top international youth teams.
"It was a very good exercise for us," Cooper told the TTFA Media. "The scoreline was not what we would have wanted but that's not the most important thing for us at the moment. We're working on a few aspects of our game play in relation to how we will face the teams we are up against in the Group stage in Honduras.
"The team is still gelling at the moment and today's match was part of the process towards achieving that."
The junior Warriors play Guatemala on February 27 in their opening CONCACAF qualifier at the Francisco Morazan Stadium in San Pedro Sula, Honduras. They must also face Group A outfits Honduras, Jamaica, USA and Cuba within two weeks with the group winner qualifying directly for the World Cup while the second and third place teams will enter a four team play off with two qualifying berths at stake.
Group B is comprised of: Canada, Haiti, Panama, Mexico, St Lucia and Costa Rica.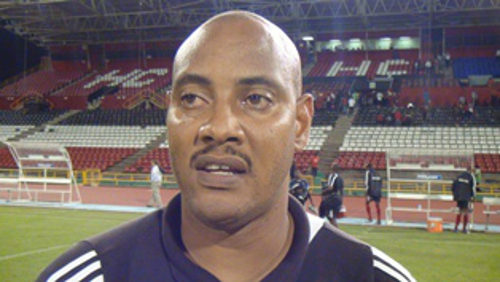 Trinidad and Tobago football fans are unlikely to see any of the matches although Sport Minister Brent Sancho suggested that he hopes to introduce live streams of international games in the near future.
"One of my aims is to ensure that people in T&T can view every event across the world involving T&T athletes," Sancho said in a press release, "and I have commissioned a feasibility study into the logistics and costs of streaming sports events on the Ministry of Sport website so that we can provide total access to the citizens of T&T.
"While this will not be available in time for this tournament in Honduras, it will be there when these boys play in the U-17 World Cup finals in Chile later this year."
Editor's Note: Trinidad and Tobago National Under-17 coach Shawn Cooper talks to ex-T&T U-20 World Cup player and Academy director Anthony Sherwood on youth development: https://www.youtube.com/watch?v=iWNoPb1whJo