Waving excitedly from the top of the pavilion, Central FC player Darren Mitchell truly stands out at his team in many ways. The refreshing humility of the Princes Town-born 24-year-old young man hits you first.
Mitchell moved to Tobago as a boy and lived there for 12 years and he credited the "Sister Isle" for planting the seed that led him to be the promising footballer he is today.
His ambitions in football, like most young and aspiring players, is to be the best footballer he can be and to earn more caps for Trinidad and Tobago while he also hopes to play in Europe one day.
Mitchell gave more insight into his career and goals when he spoke one-on-one with Wired868: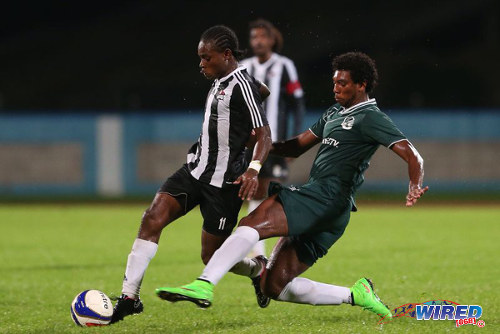 What is your date of birth? 

10 January 1990
What is your hometown?
I was born in Princes Town, moved to Tobago for 12 years with my mother and now back in Trinidad living at the Central FC clubhouse in Chaguanas.
What school did you attend?
Scarborough Secondary and Harmon School of SDA.
How do YOU describe yourself as a person?
I like to laugh, old talk and I think I'm cool and also miserable when I'm ready.
What is something most people do not know about you?
I'm shy. (He smiled and looked away)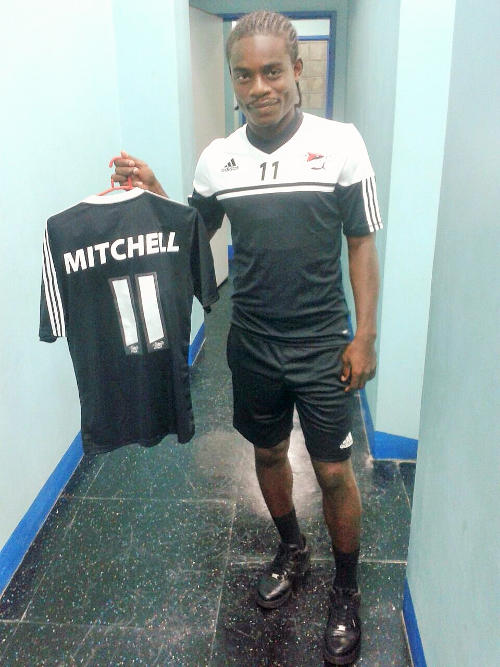 What do you enjoy doing in your free time?
I like (watching) movies.
What's your favourite food?
Well boi, crab and dumplings you know!
Cabbage or kit kat?
Cabbage (hahahahah) I'm not really a snack person.
Mac or PC ?
PC
Who is your favorite player?
Cristiano Ronaldo
What is your favorite team?
Real Madrid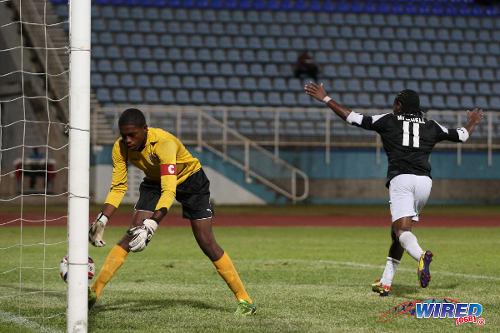 What sport out there that you feel should not be a sport?
I can't think of any actually.
If you had to add a sport into the arena what would it be?
That's a tough question but I'm still thinking because you must always give an answer. When I think about chess and draughts, yes that should possibly be a sport.
What pushes you to succeed?
Mostly the support I get from family and friends.
Do you have a specific meal plan?
I stay away from fast foods and oil and try to eat a lot of green foods and drink a lot of water.
What's your training like?
I train every day except on weekends. 
What makes you stand out as a player?
Energy, speed, endurance.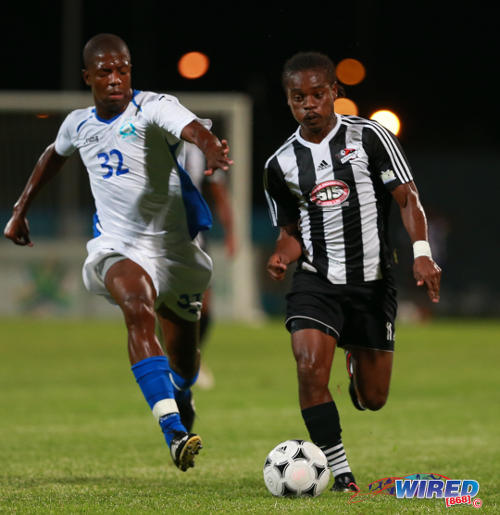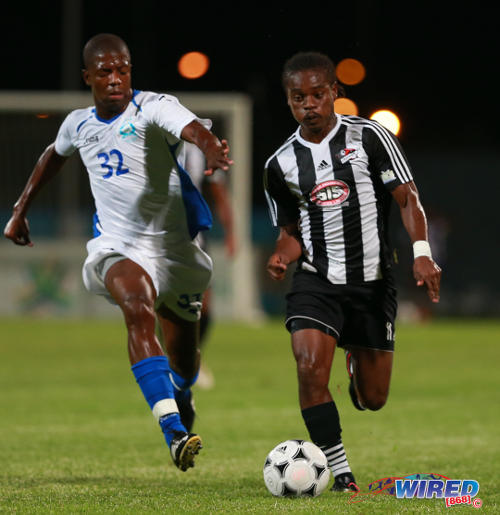 How did you start playing football?
When I moved to Tobago the school's football team choose me randomly to play with them, and it was there I found joy in playing and where it all started.
What was your earliest football memory?
Playing in the Under-15 Tobago Football Association League and also playing in the Republic Bank Cup.
Who was your most important coach/coaches and why?
Well I have two (2) important coaches, Phoenix coach Terry Williams who gave me encouragement and has pushed me and driven me as a footballer. So far people say he is the main reason for my success, and I feel the same way as well. Also my current coach Zoran Vraneš who makes you express yourself as player and doesn't put you under pressure. He has you thinking about seeing yourself outside of the country playing football rather than just in the Pro League.
What was your best moment in football so far?
When I played (for Trinidad and Tobago) against Peru and Belize. Just the fact that I was able to play a game outside of the country, the experience was great!
What is your target for the new season?
To help the team win the TT Pro League and qualify for CONCACAF and also make the national team.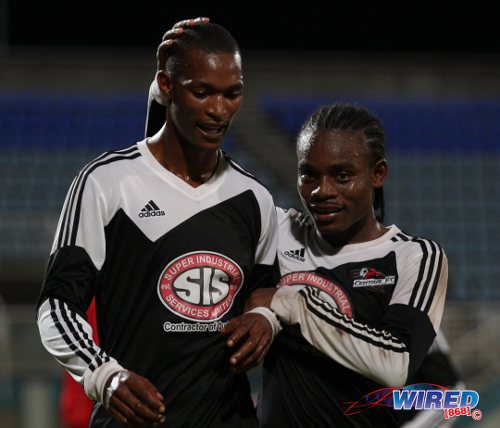 Do you see yourself as a role model and if yes in what way do you think you can be a role model to the future generation?
Yes I do and that part B of the question is hard (haha). The way I see it is that people from Tobago look up to me and saw how I came to Trinidad and was able to succeed and play Pro League football. I believe that people respect me as a person as well due the way in which I carry about myself. I believe that one day after representing my country as a footballer I'd would like to become coach and that's how I can become a role model for the future generation.
What are your views on Trinidad and Tobago national football team?
I definitely would love to be part of the Trinidad and Tobago Football team again. I've also noticed a lot of improvement with the team since coach (Stephen) Hart has taken over and I look forward to them having a bright future.
Editor's Note: Darren Mitchell and Central FC will be in action against North East Stars from 8 pm on Friday February 20 in the second game of a double header at the Marvin Lee Stadium, Macoya.