Newly crowned 2014-2015 Super League champions, Club Sando, will join the TT Pro League in September for the 2015/15 domestic top flight season after the club convinced the competition's shareholders about its financial stability and fan base.
It means that, once there are no withdrawals, the Pro League will have a minimum of 10 clubs next season for the first time since 2010.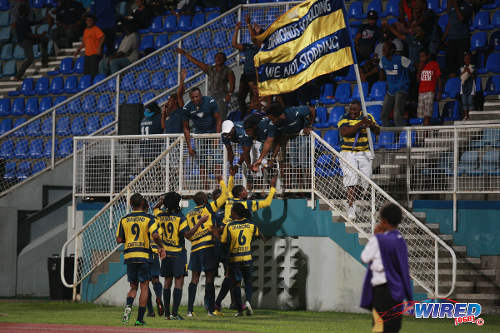 In 2011, after Trinidad and Tobago administrator Jack Warner's disgraceful exit from FIFA, Joe Public, Ma Pau, South End and Tobago withdrew from the top flight, which continued to operate with either eight or nine clubs.
However, Pro League CEO Dexter Skeene believes Sando is the right outfit to take the number of participating clubs back into double figures.
"Club Sando have all the ingredients to be successful and that's why they have been accepted into the TT Pro League," said Skeene yesterday. "They have the correct ingredients. Their name is tied to the community of San Fernando where it is situated, and will play matches in the area that is represented by the club and players.

"We welcome Club Sando and we expect that their entry in professional football will bring rich rewards."
Sando technical director Muhammad Isa is proud the club, which just celebrated its 25th anniversary, will enter the top flight as Super League champions and explained that their ascension is part of a three-year plan concocted with owner Eddison Dean. He promised entertaining football.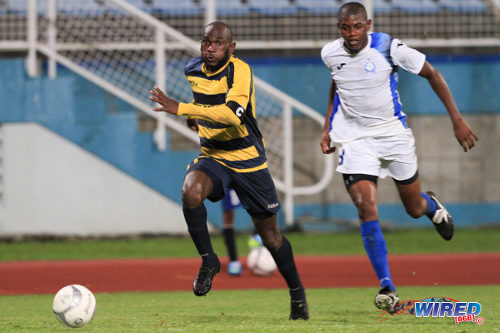 "We will continue to play the high brand of football that we played in the Super League and I will assure you that we will be competitive in the TT Pro League," said Isa. "Our coach (Anthony Streete) cares about the style of football that we play. He always emphasized that he wants people to follow the team, so he always emphasized a quality standard from the players.
"He wants to bring back the fans to football and that's why we have a [huge fan support] right now because of the style of football that we produce."
At present, the Pro League's nine member clubs are: DIRECTV W Connection, Central FC, Defence Force, North East Stars, Point Fortin Civic, Caledonia AIA, San Juan Jabloteh, Police FC and St Ann's Rangers.
Club Sando's youth teams will be first to face action in the top flight as they will participate in the Pro League's Under-13, Under-15 and Under-17 competitions, which run from March to July.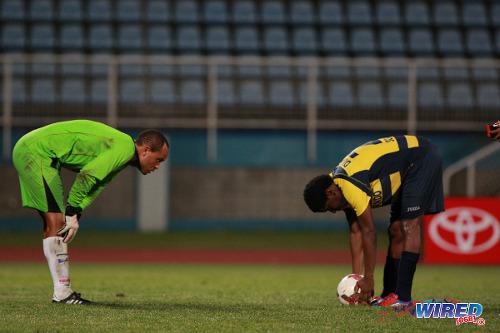 Yesterday's Pro League results
(Fri Jan 30)
North East Stars 2 (Neveal Hackshaw 11, Keryn Navarro 90), San Juan Jabloteh 1 (Josiah Trimmingham 66) at Couva;
Defence Force 2 (Richard Roy 27, 45), Caledonia AIA 1 (Pernell Schultz 51) at Couva.