Former Sport Minister Anil Roberts made a surprise return to the public eye today at the memorial service for beloved television host Marcia Henville. No doubt it was not the funeral Roberts had hoped to attend.
Roberts was accompanied by his beautiful young wife and, by all accounts, they were able to make it in and out of the church without any major incident, inconvenience or sordid indiscretions. Even the priest was probably disappointed. Sigh. Just when you think you know people…
It was the worst comeback since "Hangover Two."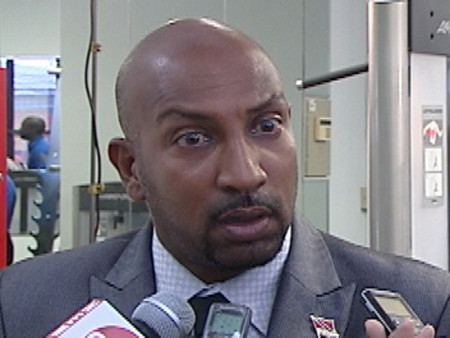 Roberts' low-keyed appearance capped a bizarre week in which former Prime Minister Patrick Manning and Ministry of Sport PS Ashwin Creed both decided to test the attention span of the populace by asking for their old jobs back.
Those might seem like ridiculously brazen requests if not for the fact that current Prime Minister Kamla Persad-Bissessar plans on keeping her portfolio later this year as well.
There is no easy way to say this, Prime Minister but there is a really cool movie called "We're just not that into you" that you should probably watch.
Then there was a police shooting at soca star Benjai who violated protocol by speeding through the President's escort. Which begs the obvious question: does the President's office still have protocol?
Police Service Social and Welfare Association general secretary Michael Seales commended the policemen for shooting at an unarmed civilian. Or missing. Or both.
"The President of this country was being escorted at that point in time and these officers, the ones who are escorting him," Seales told the Trinidad Express, "are trained to shoot into the car at a chest level, in order to neutralise any targets who could potentially be a threat to the dignitary who is being escorted at that point in time.
"So hats off to them (the police escort), I mean, these officers did breach their training protocol, but at the same time, today, the persons who may have suffered in that regard are now alive to tell the story."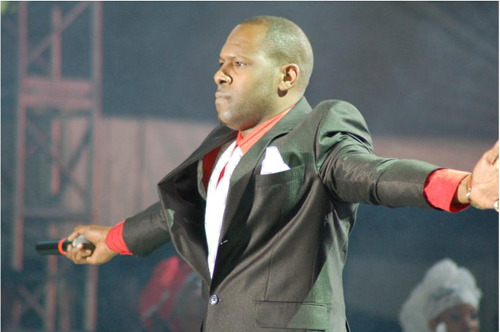 So, the policemen were either bad at doing a stupid thing—slaying someone who was not a risk to the President at the time—or good for doing wrong while trying to do right. Either way, their inability to follow procedure, despite their best efforts, means Benjai will continue to thrill his female fans this Carnival season.
And it is not every day you can say that incompetence saved a life. So Live Wire would like to join Seales in congratulating the officers for not shooting an unarmed civilian.
Of course, it would have been difficult for lawmen to convince the public that, in keeping with the tired police cliché, Benjai was gunned down while attacking them with a knife during the course of their duties. But let's not look too closely at that gift horse.
Rather, how about the real scandal this week: Attorney General Anand Ramlogan's alleged misguided efforts to ride West in his Section 34 related lawsuit against Opposition Leader Dr Keith Rowley.
Ramlogan, according to Police Complaints Authority (PCA) director David West, suggested that his employment opportunities within the public sector might be greatly enhanced if he did not file a witness statement.
If it was meant to be an offer that West could not refuse, Ramlogan needs to brush up on his Godfather routine. West did the right thing by promptly waiting three months for the media to leak the whole episode before remembering his civic duty to report an attempt to pervert justice.
And this is no little pervert we are talking about here. This is Anand Ramlogan!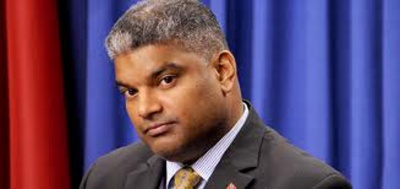 Prime Minister Kamla Persad-Bissessar called the allegations "troubling." Mr Live Wire thinks troubling is not being able to find the television remote. An attorney general supposedly treating Lady Justice like an extra in a Lurbz video is something else entirely.
Bissessar said Ramlogan would remain attorney general "until whenever he's no longer attorney general." Which is as perceptive and useful as the weatherman saying that you should expect sunshine until it starts raining.
She followed that up with: "I'm not saying that that is the plan of action…"
What is not the plan of action, Prime Minister? That the Attorney General would remain the attorney general until he is no longer attorney general? Does the Prime Minister even listen to herself anymore?
Where is a policeman with a breathalyser gizmo when you need one?
Somehow, by the time the Prime Minister's message reached to Facebook, it was reported as: The PM is going to sack Ramlogan and Gary Griffith and buy a large order of char siu kai fan, which was surely a textbook case of Chinese whispers.
Meanwhile, acting Police Commissioner Stephen Williams confirmed to the media that Deputy CoP Harold Phillip—not to be confused with the COP leader that cannot spell his name—has been asked to investigate allegations of Ramlogan's perversion.
Mr Live Wire has another question: Since Ramlogan is now "a person known to the police" and "of interest to the police", can Superintendent Johnny Abraham shoot him?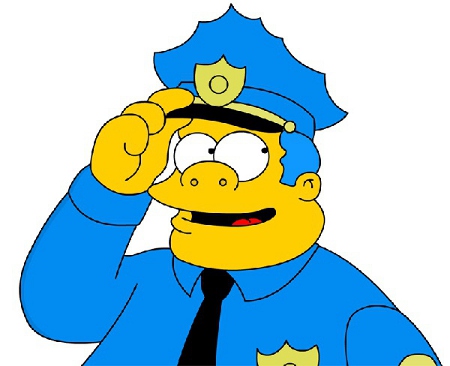 Elsewhere, House Speaker Wade Mark and Finance Minister Larry Howai must have breathed a sigh of relief as the media attention turned West.
The bacchanal season is in full swing now.