Trinidad and Tobago national under-17 and Defence Force coach Ross Russell is believed to have suffered a mild stroke at his Diego Martin home yesterday and is awaiting word from doctors today after spending the night at the West Shore Medical Hospital in Port of Spain.
National youth team manager Christo Gouveia said that he visited Russell today and found him in good spirits and physically uninhibited. However, the national youth team assistant coach and Defence Force Staff Sargeant is still awaiting results from a MRI scan to discover what triggered his health scare yesterday.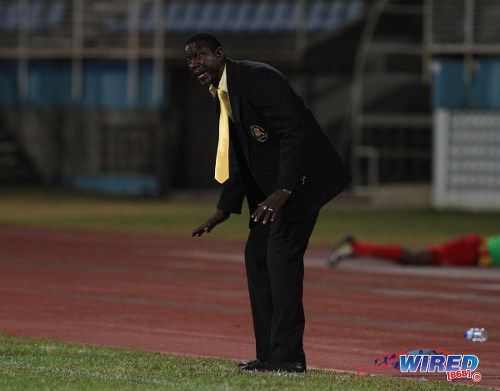 "The doctor said his symptoms were similar to a mild stroke but they are waiting for results from a MRI and so on," Gouveia told Wired868. "He is in good spirit and laughing and showing full use of his all limbs."
The national under-17 team is due to leave for St Lucia on Monday for the Caribbean Football Union (CFU) qualifying stage of their Chile 2015 Under-17 World Cup campaign. The national team does not have a specialist goalkeeper coach and Russell, a former national goalkeeper, plays a dual role with the team's technical staff.
Gouveia explained that Russell called to complain about dizziness and blurred vision yesterday.
"When he got up at his home, he was feeling dizzy and experiencing blurred vision," said Gouveia. "And he was feeling a little bit of numbness on his left side."
Defence Force assistant coach Marvin Gordon ran yesterday morning's session in Russell's absence. He said the entire Pro League squad expects the coach to make a swift and complete recovery.
"He call yesterday morning and said he wasn't feeling up to it, so I ran the session," said Gordon. "But the guys can't wait for him to come back out on the park with us. We understand that everything is alright with him, so we hope to see him soon."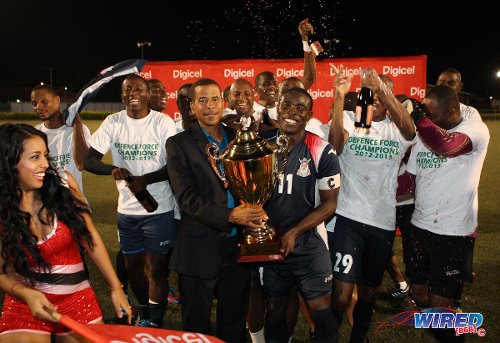 The Defence Force football team had a traumatic 2013/14 season as 30-year-old vice-captain Kevon Carter died of a heart attack on 28 February 2014 while, two months earlier, defender Rawle Fletcher was murdered outside a bar in Couva.
However, the "Teteron Boys" are hoping for a flying start to the 2014/15 Digicel Pro League season, which is expected to kick off on September 20 with the Charity Shield fixture that pits defending champion club DIRECTV W Connection against runner-up and bitter Couva rival Central FC.