The Defence Force Football Club is trying to come to terms with the shocking death of 34-year-old defender and army Lance Corporal Rawle Fletcher, who was gunned down outside the Sandy Annan Bar near to his home in Preysal, Couva early this morning.
Fletcher and his close friend, Mitra Maharaj, were shot down in a hail of bullets from occupants of a vehicle that pulled alongside them as they stood in the car park. An eyewitness claimed, according to the Trinidad Express, that one gunman walked over the two men after they fell on the ground and shot them multiple times. A third person, 19-year-old Anil Diram, was also killed after being shot in the chest, presumably by a stray bullet.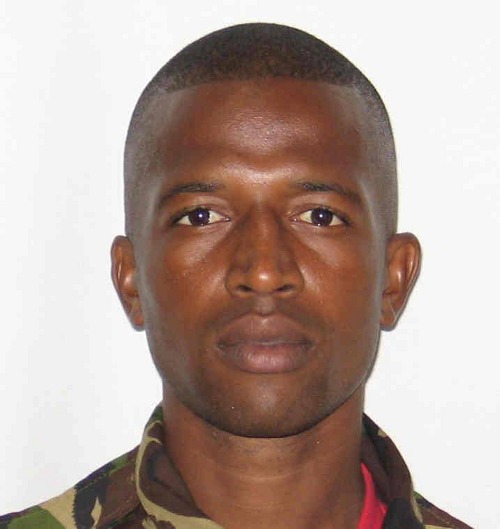 Fletcher had not represented Defence Force this season as he was awaiting an operation to his injured hand. However, the versatile defender was a squad member last term when the "Teteron Boys" claimed their second Pro League title in the last three years.
"I want to send out condolences to his family from the whole football team," Defence Force assistant football coach Marvin Gordon told Wired868. "He was a real instrumental part of the team for the last few years. He was in my batch too and we were really close, so it real hit me hard.
"We will be doing the funeral and so on and we will try to help the family as much as we can. It is a really sad day."
Wired868 understands that Fletcher had told senior Defence Force officials he was a marked man. A few months ago, the footballer allegedly foiled an attempted robbery at a Couva bar by disarming a would-be bandit. He turned the firearm over to the police but was unable to apprehend its owner.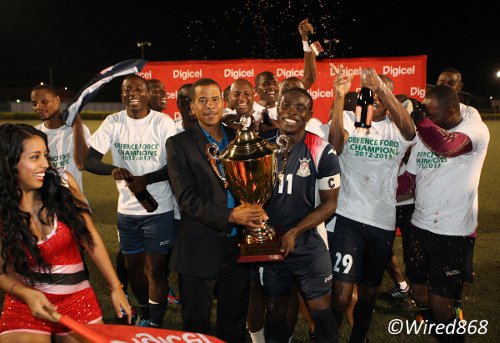 Weeks later, according to an anonymous army source, shots were fired at Fletcher's home by unknown men. The soldier wanted a gun to defend himself but the request was supposedly denied.
It is uncertain whether his murder this morning was related to the two alleged incidents.
Defence Force release:
It is with much regret that I inform the public of the death of 10868 Lance Corporal Rawle Fletcher who was 34 years old at the time of his death.
LCpl Fletcher of Preysal Village, Couva was killed by gunmen outside the Sandy Annan Bar next to Inshan Ali Park in Polo Road, Preysal.
At approximately 3.30 am this morning, LCpl Fletcher was in the company of friends at the Sandy Annan Bar in Preysal when gunmen drove up in a car, came out and proceeded to shoot at LCpl Fletcher and other patrons. LCpl Fletcher was shot multiple times about the body and died on the spot. Two other persons were also shot and killed in the incident.
Defence Force personnel are currently working alongside the police to determine the perpetrators of this gruesome act.
10868 LCpl Fletcher was born on 14 January 1979 and enlisted into the Trinidad and Tobago Regiment on the 9 August 2004. He was employed at the Warrant Officers and Senior Rates Mess at the Defence Force Headquarters, Chaguaramas.
LCpl Fletcher was single but leaves to mourn three children, a son aged thirteen and two daughters ages twelve and ten.
The Chief of Defence Staff, Officers, Men and Women of the Trinidad and Tobago Defence Force extend their deepest condolences to the family and friends of LCpl Fletcher and the other persons who were killed in this incident. May they receive strength and guidance from Almighty God during their time of grief.
Funeral arrangements will be announced when they are finalised.
A Alexander
Major
Civil Military Affairs Officer
22 December 2013