"Ask me not," Everald "Gally" Cummings says, "what he did for the game but what the game did for him."
The former Strike Squad coach is responding to a question about disgraced former FIFA vice-president, Austin Jack Warner.
Inviting the normally outspoken national player to be "brutally honest," we had asked him for "an honest assessment of Mr Warner's contribution to local football." Do you agree, we add, with the view that, for as long as Mr Warner remains in the FIFA doghouse, Trinidad and Tobago's football has no chance of making it back on to football's biggest showcase?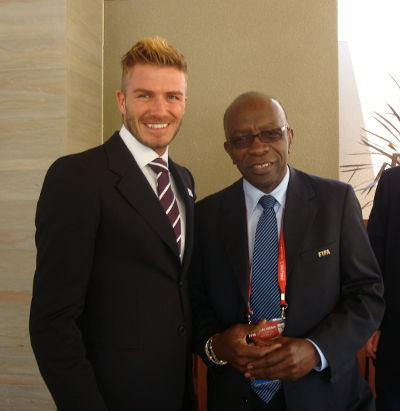 We are made to wait for his answer as he carefully considers what he should say. Then he treats us to the adaptation of John F Kennedy's famous injunction.
"You know," he continues, "people talk as if football in Trinidad and Tobago began with Mr Warner. It didn't. And it wouldn't end with him either.

"Do you know that if we didn't get robbed in Haiti," he asks, not quite as calmly as before, "we would have qualified for the 1974 World Cup Finals? 1974! Where was Jack Warner then?
"And it's 1989 that launched Warner, not the other way around. Go and check the records. He used the Strike Squad, the Strike Squad did not use him!"
He takes a deep breath, striving hard to keep his cool.
"I think Trinidad and Tobago football needs Jack Warner…but not before we put competent people to run the football. What we need him for is just to tell corporate T&T that they can start to put their money where their mouth is again because the Special Adviser who eye longer than everybody else own no longer in charge… "
We have been discussing the recently concluded World Cup Finals in Brazil. Cummings points out that he supports two international teams, Brazil and Germany.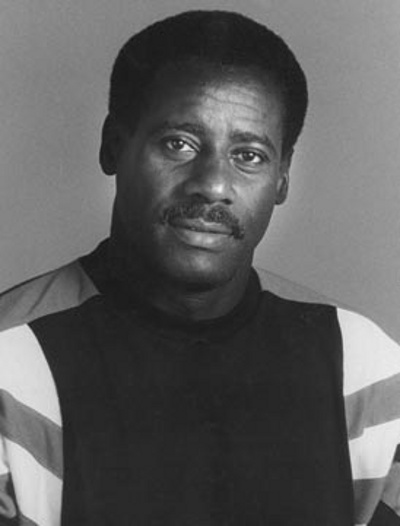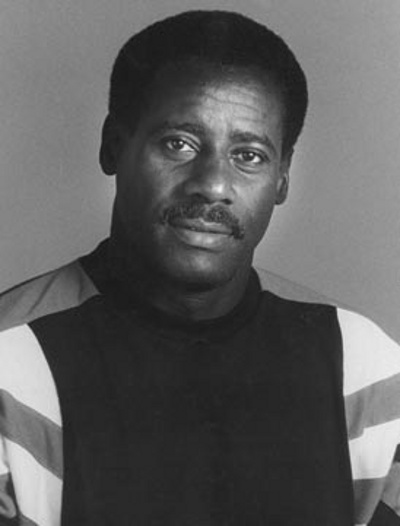 Long before 1989, long before David Rudder in 1986, Gally felt that, in football as in culture, "Trinidad and Brazil (…) have the same vibrations." And he had also long admired the German discipline and mastery of technique. When he did coaching courses in both countries, his first-hand experience there reinforced his convictions.
So it was the best elements of the football of these two countries that were fused on to the essential elements of T&T football to yield the blend Gally dubbed "Kaisoca soccer."
And that is why for him the final outcome of World Cup 2014, in which Joachim Loew's men claim the coveted trophy after an unprecedented 7-1 rout of the hosts in the semi-final, was bitter-sweet.
But, according to Gally, the German win does not signify a reshuffling of the hierarchy of world football. Samba is definitely in decline, Tiki taka has come to the end of the line but don't expect the footballing world to start saying "Tiki Kaiser" anytime soon.
Contrary to what many are saying, Gally argues, Die Mannschaft is not about to become the team that all the world's young footballers want to emulate. Nor will they dominate world football for the next decade. His conviction is based on the results in the last half-dozen World Cups, which make it quite clear that German football has been at or near the top of the world for decades now.
Often, they have had to settle to be the bridesmaid but they seemed to be always there or thereabouts.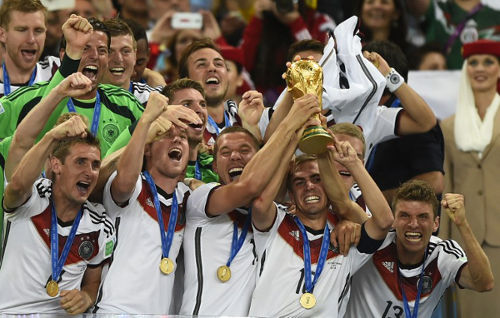 Gally also disagrees with those who say that the recently completed World Cup in Brazil was the best ever. Conceding that it was "very entertaining," the former Atlanta Chiefs and New York Cosmos professional is in no doubt that the best Finals he has ever seen took place in 1970. The sheer quality of that Brazilian outfit is something those who did not have the good fortune to see them play cannot really visualize.
And the opposition were no slouches either as becomes clear, says the soon-to-be-66-year-old Most Outstanding Player of the 1974 CONCACAF World Cup campaign, from "the greatest save ever made," England's Gordon Banks' magnificent intervention to keep out Pele's point-blank range header.
Talking footballing greatness, Gally says it is hard to separate Pele and Maradona but he insists that Messi runs a distant third. Both Pele and Dieguito, notwithstanding his left-footedness, were far more complete players than Messi, comfortable in any area of the field.
The Argentina campaign in the 2014 Finals underlined how much less effective the Barca Argentinian is when he is forced to operate outside his comfort zone, on the flanks.
Switching his attention to the domestic scene, Gally said he has "no confidence at all" in the current structure of national football to save the local game. He is certain that a Pro League "organized to cut the clubs off from their roots, from the communities," is definitely not what local football needs.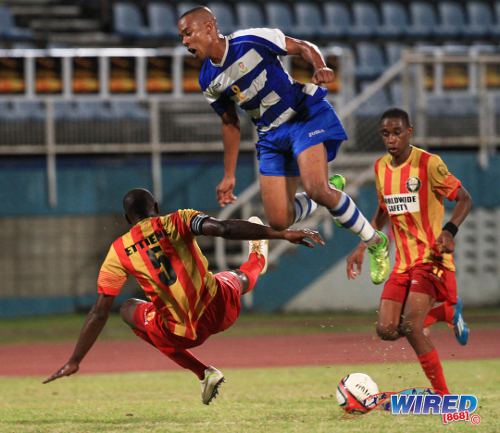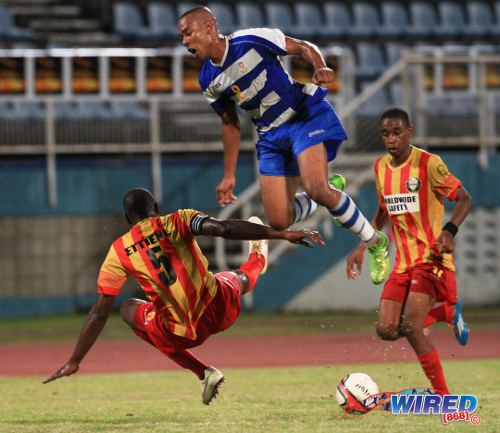 Maybe something can be achieved with the Super League, he says. He does not, however, expect the men currently in charge of national football to make the necessary adjustments to the existing structure.
Asked for his thoughts on the current national coach and whether he thinks the 54-year-old can guide T&T football back to the World Cup Finals, Gally had little to offer.
"I know Mr Hart's name and I know he came from Canada," the former Strike Squad coach confessed. "I know nothing about his credentials so I have no more to say about him."
Here he stops to take a side-swipe at the TTFA which is "consistently hiring foreign coaches at inflated salaries and making no attempt to let the country and the fans know what they have achieved as is the norm all over the footballing world."
"But do you think we have any chance of getting to Russia in 2018 or Qatar in 2022?" we enquire.
A broad smile is the first response.
"Well, if we get back the millions of dollars we collected in 2006," he eventually says, "we might have a chance…"
"So you agree with the Soca Warriors' decision to keep on fighting for their money in spite of having got from Government the $1.3 million they estimated was due to them?"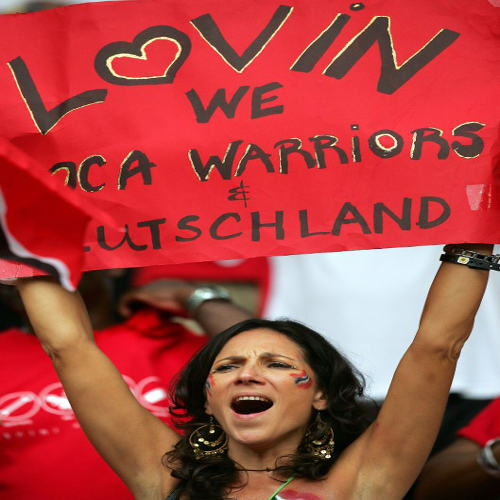 A frown furrows his brow.
"As long as we understand," he says slowly, wagging a warning finger at me and through me, I recognize, at Shaka Hislop, Brent Sancho, Kelvin Jack and the ten others, "that that money belongs to Trinidad and Tobago football and not to 13 Soca Warriors.
"And that in going after it, they are acting not on behalf of the TTFA or on behalf of the Soca Warriors but on behalf of the citizens of Trinidad and Tobago."
It is an important point which much of the public discussion of the issue has completely missed.
Or ignored.