In the not-so-feel-good story of the 2014/15 season so far, an obscenely wealthy club downed its poor neighbour 2-0 while over 31,000 spectators looked on in the European Super Cup at Cardiff, Wales.
Real Madrid's starting XI cost a combined TT$3.85 billion (£364 million) in transfer fees, which could get you about six spanking new airports in Trinidad—or just two if Ishwah Galbaransingh and Steve Ferguson did the invoices.
In contrast, the entire 27-man squad of Madrid's opponent, Sevilla FC, cost a combined TT$910 million (£86 million).
It was like watching a Fortune 500 billionaire whip his gardener.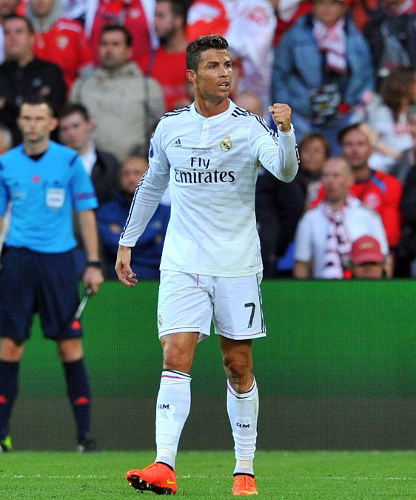 Unsurprisingly, Portugal hitman Cristiano Ronaldo did the dirty with a double against Sevilla that took him two goals clear of Argentina and Barcelona rival Lionel Messi for 70 strikes in European competition. Former Spain and Madrid star Raul is still the leading scorer in European competition with 76 items; but expect that accolade to be snatched away by either Ronaldo or Messi before Christmas.
The game's two leading lights are so obsessed with each other's scoring charts that the TTFA could probably lure Ronaldo to Port of Spain just by telling him that Messi failed to score against the "Soca Warriors."
Elsewhere in Germany, the underdog did bite back, though, as Borussia Dortmund beat Bayern Munich 2-0 to claim the German Super Cup.
Munich has made a habit of signing Dortmund's best player every year and, today, the defending German champions gave a competitive debut to former Dortmund star striker Robert Lewandowski. But Dortmund coach Jurgen Klopp was the one punching the air in celebration at the final whistle.
It was just a glorified pre-season exhibition match to be fair; but, to Klopp, it must have felt like catching a burglar with his feet up in your house and then beating the pants off him. Nice one pal.
Dortmund and Gabon international striker Pierre-Emerick Aubameyang made it a memorable outing too as he celebrated his fine headed goal by putting on a Spiderman's mask that was concealed in his socks.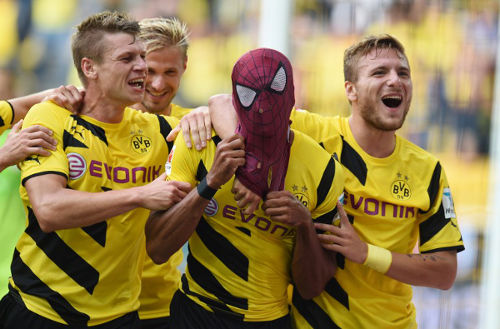 It might have confused the hell out of any racists present who must have wondered if monkey noises were still applicable when the target was everyone's favourite comic book hero.
Across in England, new Manchester United coach Louis Van Gaal prepared for the start of the Premiership by naming Wayne Rooney as club captain, which suggests that the "Red Devils" were more in need of hair plugs than a facelift. It is quite a turnaround for the England player who flirted with Manchester City and Chelsea in recent seasons; although comparing it to the COP naming Anil Roberts as political leader might be overkill.
Mr Live Wire cannot confirm that Sir Alex Ferguson tore up his season tickets.
There were more radical changes in the Old Trafford stands as the famous football club banned iPads so as to stop supporters from filming matches.
The crackdown on videographers at Manchester was, sadly, a year too late to save the job of former United coach David Moyes whose team was often most impressive to fans who missed footage of their games.