The Trinidad and Tobago national under-17 team is almost certain to be without the services of assistant coach and Defence Force Staff Sargeant Ross Russell for the first rung of its Chile 2015 Under-17 World Cup qualifying campaign next week.
Russell remains hospitalized at the West Shore Medical Hospital in Port of Spain after suffering what appeared to be a mild stroke on Tuesday morning.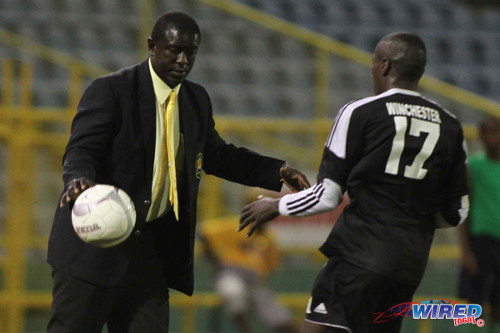 The Defence Force coach and ex-national senior team stand-out goalkeeper initially complained of dizziness, blurred vision and numbness on his left side. But he was said to be in good spirits and exhibited full motor skills since he checked himself in at West Shore.
However, national manager Christo Gouveia said Russell is not expected to recover in time for the under-17 team's trip to St Lucia, next Monday, for Caribbean Football Union (CFU) duty.
"There has been no change (to Russell's condition) yet," said Gouveia. "I spoke to one of his doctors yesterday evening and they say they sent him for a second MRI and for some tests on his neck…
"He will most likely not travel with us. He needs to rest."
Russell's expected absence will further diminish a short staffed technical squad. Russell played a dual role of assistant coach and goalkeeping coach while fellow assistant coach Gilbert Bateau serves as assistant coach and trainer.
Physiotherapist Ian "Chala" Dore, who was said to have completed a goalkeeping coaching course in the past, will now double-up as goalkeeping coach. The other technical staff members are head coach Shawn Cooper and equipment manager Devin Elcock, who is also a Defence Force member.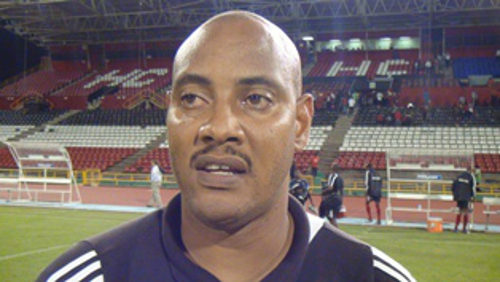 Assistant coach and former "Strike Squad" star Leonson Lewis resigned from the team last Christmas due to unpaid bonuses while another assistant coach Terrence Marcelle was fired due to his role in a scandal at Pleasantville Secondary.
Former technical director Anton Corneal, who also assisted the team, quit due to unpaid salaries in April and has not been replaced by the Trinidad and Tobago Football Association (TTFA).
No member of the national under-17 team's technical staff has received remuneration since being appointed to the squad while some are owed stipends and per diems from their spell with the previous youth team.
National under-17 head coach Shawn Cooper acknowledged that the team was working in trying circumstances, particularly with an undermanned technical staff.
"It is not ideal when you have people doubling up like that and we are definitely short staffed," said national under-17 head coach Shawn Cooper. "No one has indicated anything about a replacement (for Russell), so I'm just waiting to see if anyone is appointed (before the team leaves)…
"We will have to make the best out of a bad situation."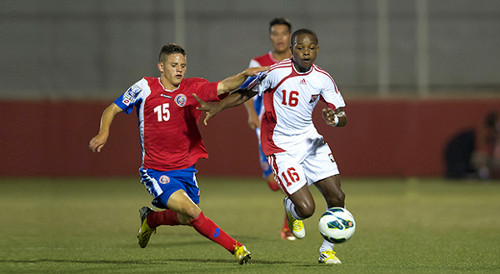 Trinidad and Tobago will face Grenada next Wednesday on August 20 before challenging Curacao and host St Lucia on August 22 and 24 respectively at the Beausejour Cricket Ground. The group winner will advance to the CFU Under-17 final stage along with the two best runner-ups from five qualifying groups.
All three of Trinidad and Tobago's opponents participated at the 2013 CONCACAF Under-15 Championships, which the young "Soca Warriors" missed. It was the first time that Trinidad and Tobago ever defaulted on an international competition; and, at the time, the Ministry of Sport and the TTFA traded accusations for the mishap.
Cooper admitted that he will go into next Wednesday's group with no information on his rivals although defeat could be catastrophic as only one team qualifies automatically from the group.
"I have no information on any of the teams," Cooper told Wired868. "We will play Curacao at 6 pm on Wednesday and we will get the chance to watch St Lucia play Grenada after at 8 pm game. And we will take it game by game."
Curacao has traditionally been a regional whipping boy and, at senior level, is ranked 30th from CONCACAF's 35 full member associations. However, the Dutch-speaking islanders are enjoying a good spell at youth level; and, two years ago, Curacao qualified for the CONCACAF Under-20 Championships by eliminating a Trinidad and Tobago team that included Jomal Williams, Neil Benjamin Jr, Alvin Jones and Dwight Quintero.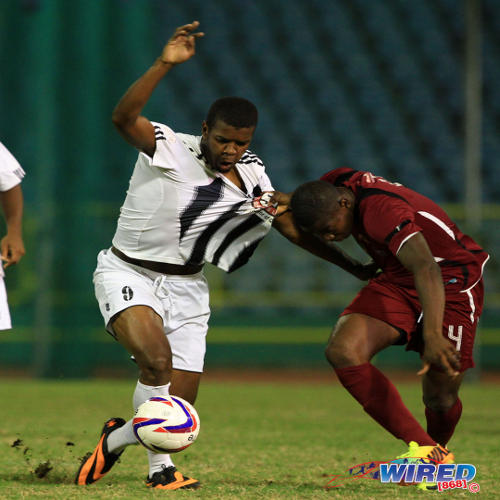 Grenada defeated St Lucia at CONCACAF Under-15 level last year although both teams were soundly beaten by group opponents Guatemala, Jamaica and Belize. They do have the benefit of four competitive international matches under their belt, though.
Cooper hopes that his players' time in the Pro League youth competition plus practice games against senior Pro League clubs Central FC and San Juan Jabloteh and North Zone club Queen's Park CC will compensate for their lack of international exposure.
"None of them have played in a competitive game before," said Cooper, "so I feel once they get through this round, they will have a working knowledge of what is expected of them.
"A few of them made a Colombia trip last November but that (week-long tour) was a one-off and the team didn't train again until June. So there was no continuation and it is as if we are starting over."
The under-17 team will be led by DIRECTV W Connection and Presentation College (San Fernando) player Kareem Riley and also includes Queen's Royal College (QRC) and FC Santa Rosa starlet John Paul Rochford, who is the younger brother of two-time World Youth Cup midfielder Jean-Luc Rochford.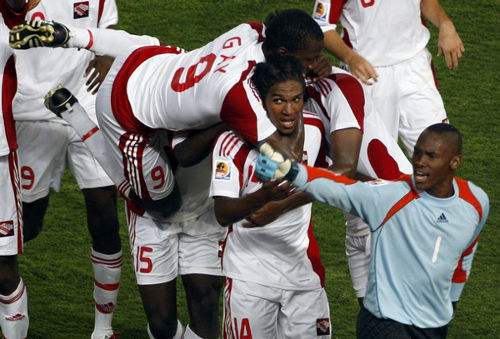 Rochford, at 14, is the youngest member of the national squad.
Last year, Cooper, assisted by then technical director Anton Corneal, led Trinidad and Tobago to the quarterfinal round of the CONCACAF Under-17 Championships where the Warriors were eliminated by eventual tournament runner-up, Panama.