Terrence Marcelle, a former Pleasantville Secondary and Trinidad and Tobago national youth team football coach, has a passion for developing youths and the qualifications to place him in the top echelons of local coaches in that field.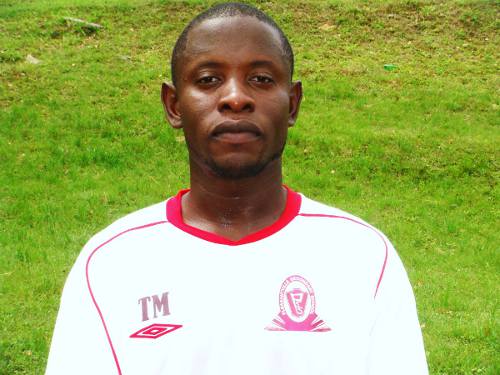 However, Marcelle's past indiscretion with a schoolboy is threatening to derail his effort to return to youth team coaching in south Trinidad.
Five months ago, Marcelle was removed from his posts at Pleasantville and the Trinidad and Tobago Men's National Under-17 Team after explicit messages emerged of an alleged exchange between him and a Pleasantville school boy. In the chat, relayed to Wired868 by an anonymous source, Marcelle supposedly told the student that he wants to show him a shot of his penis despite the latter's objection.
Undeterred, the 38-year-old coach appeared to eventually send the boy the image of an erect penis. Wired868 could not confirm the age of the student.
Marcelle admitted that he had an "inappropriate" exchange with the schoolboy; although he did not take responsibility for all the messages.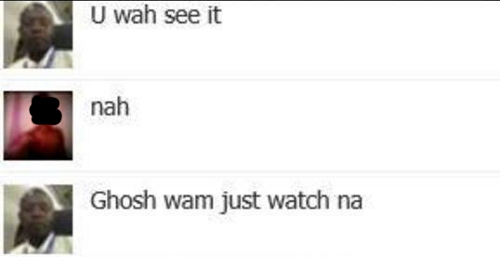 "That was not my picture," he told Wired868, about the sexual image. "The picture was a trap because I alone don't use my account."
So who else uses his account?
"There are times when I use the cyber café and forgot to lock off," said Marcelle.
So did he send the image?
"The picture was sent," said Marcelle. "Sometimes you send something and it ends up in the wrong message and you say 'sorry'… But parts of the chat were doctored…
"I have done what I had to do and I leave the rest in God's hands."
Marcelle claimed to be a regular at the San Fernando Open Bible Church and said he received counselling from elders at the church regarding the incident. He insisted that it was a "one-off."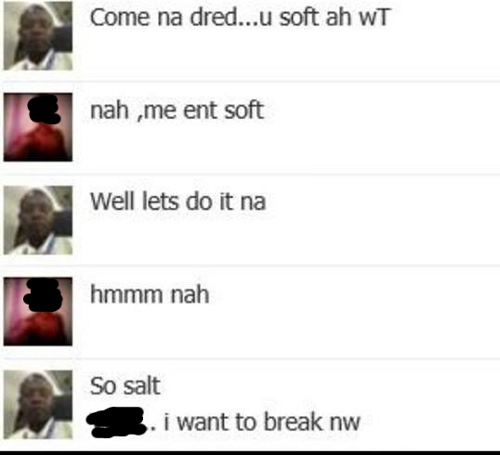 Marcelle's two former employers, Pleasantville Secondary and the Trinidad and Tobago Football Association (TTFA), gave wildly different reasons for his departure from their football teams.
Pleasantville football team manager and teacher Jillian Huggins insisted she never received any official complaint about Marcelle, who coached at the school since he was 20 years old.
"Under my watch as far, as I am concerned, he hasn't given Pleasantville what we were looking for," said Huggins. "His performance just wasn't as impressive as it should be [and] I told my principal I think we should get someone better to bring the team where it should be."
TTFA president and Port of Spain Mayor Raymond Tim Kee might disagree with Huggins' assessment of Marcelle's coaching value. Two months before Pleasantville sacked its coach, the TTFA selected him on a shortlist of three locals to represent the country at a CONCACAF D License course in Aruba.
Marcelle's list of coaching qualifications includes two CONCACAF high level certificates, an England FA license, diplomas from the Trinidad and Tobago Football Association (TTFA) and Ministry of Sport and Sports Psychology I and II certificates from the WITCO Sports Foundation.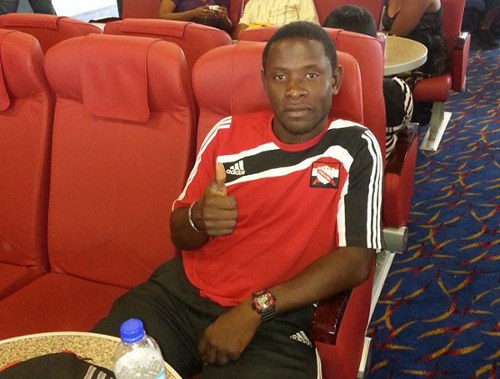 Pleasantville principal Phillip Allard refused to say anything at all and was unmoved when asked if his school had any responsibility to alert the wider public about the reason behind Marcelle's removal.
"I have no comment," said Allard. "Talk to Mr Marcelle. I suggest very strongly that you do that."
Shawn Cooper, the national under-15 head coach, was more forthright.
He confirmed that his staff was alerted to the contents of Marcelle's email and the national team manager and another assistant coach raised it with him. Cooper did not trust his diplomatic restraint enough to be a part of that conversation.
"I am a parent and if I had that information on a coach with my son, I don't know if I could keep sane," Cooper told Wired868. "They are in a vulnerable position. The coach dictates if you play or not and he can try to solicit certain behaviour from you…
"This is the modern world now with same sex marriage and, if that is someone's preference, it is not my business. But not with children."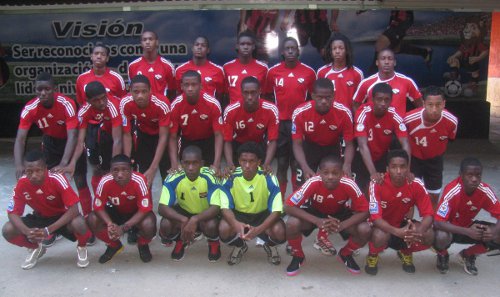 TTFA technical director Anton Corneal sought and received support from general secretary Sheldon Phillips to have Marcelle suspended immediately.
"Youth team coaches have to always remember that they are role models on and off the field," said Corneal. "And if they cannot carry themselves as role models then this is not the profession for them… We have parents trusting us as coaches and we have to be able to fulfil that."
But what happens to Marcelle and his professional ambitions now?
Cooper said Marcelle was very passionate about his job and contributed a lot to his community. But he stopped short of recommending a future role for Marcelle with minors.
"In sport, there is no support group for things like that here in the way that there is 'Vision on mission' for prisoners," said Cooper, who is an estate corporal at RBC. "He made a big error but we have to be willing to forgive—not forget—and convince him not to make that error again.
"Personally, I think he probably should not be involved in coaching youths again until we can feel certain that it will not happen again."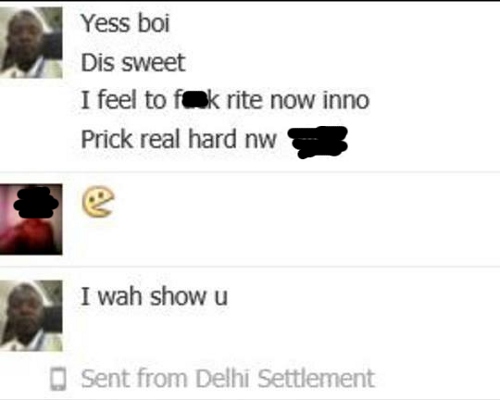 After his disgraceful exits from Pleasantville and the TTFA, Marcelle, who works in a sport store, said he initially restricted himself to helping colleagues draw up developmental programmes for youth players who were trying to get football scholarships in the United States.
He said he also accepted a request to help with a youth football tournament that will be held in San Fernando during Easter holidays.
However, Marcelle told Wired868 that he is considering a return to active youth team coaching too.
"I won't rule out coaching (boys) below 18 at this point in time," said Marcelle. "I have my expertise in youth development and, despite the situation, a lot of people have come to me and I am not the type of person to neglect anyone from the knowledge that I have acquired over the years."
Marcelle countered that anyone who feels he should not coach minors does not understand God's word.
"My passion is developing players; that is my calling," said Marcelle. "If God has a vision for someone, He will want them to continue that vision.
"Life is progressive. If people are non-believers and don't know the word of God (about forgiveness), they will say that person shouldn't do that again."
Cooper sympathised with Marcelle but wondered if he could ever regain the trust necessary to handle children.
"I would never want to make a decision like that on somebody's career, especially an individual like that who so loves that job," said Cooper. "But, in my own judgment, we will have to find out that he will not be a repeat offender; and I don't know how that is possible unless you are a mind reader.
"There were never any complaints about Marcelle in his six years as a national coach but then some people are good at spotting the vulnerable ones. There is an old saying that monkey knows what tree to climb."
For now, Marcelle, whose punishment did not extend beyond his dismissals from Pleasantville and the TTFA, aims to climb back into the technical area at youth level. The jury is out as to whether he should be re-admitted.
Editor's Note: Victims of abuse of persons with knowledge of abuse should call Childline at 800-4321.
On another note, the T&T Police began work on a sexual offenders list two years ago. But the Police stated that list will not be available to the public. (Click HERE to read)
Scroll down and tell us whether or not you support Terrence Marcelle's return to youth team coaching and why. Obscene and libellous comments will not be permitted.