The People's National Movement (PNM) made a significant step towards its bid to replace the People's Partnership government in 2015 by getting its executive party in place this weekend. And you know it is business as usual when you see a dodgy salesman holding the purse strings.
Port of Spain Mayor Raymond Tim Kee, who benefitted from over a decade's internship as Jack Warner's Trinidad and Tobago Football Association (TTFF) vice-president, is the PNM's treasurer; and he has some interesting ideas about how one should treat his creditors.
Last week, Trinidad and Tobago's 2006 World Cup players said they were running out of patience with the local football body's failure to meet an eight-year debt and threatened to start bankruptcy periods if tangible evidence of a forthcoming payment was not made.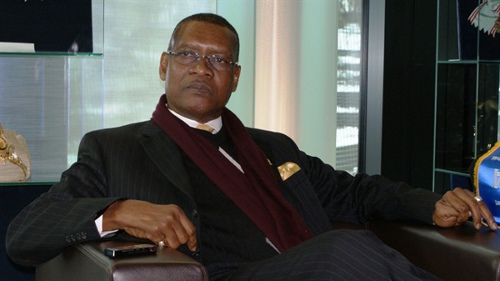 It was the funniest thing that Tim Kee, the current football president, heard whole week
"I know there is a threat of 14 days," Tim Kee told TV6. "Well, I laugh at that; because that is a joke."
As the public ought to know by now, what is joke for politicians is hardship for people.
Tim Kee further suggested that the players "are acutely aware that we do not have money." Oddly enough, he seemed to think this was a reason NOT to wind up the TTFA rather than the other way around.
The football executive-turned-politician—and where have we seen that formula before?—then showed the depth of his empathy to the young men who trusted him to fulfil the oath he gave with a handshake and written contract.
The TV6 reporter wanted to know if Tim Kee spoke to the aggrieved footballers recently; you know, about the little matter of the eight month late payment to the Warriors to settle an eight year old debt.
"No, I did not," said Tim Kee. "I thought that they owed me at least the courtesy of a call. That has not been forthcoming."
As always, it is the people who owe the politicians and must stroke their egos, genuflect and thank God it isn't worse while being screwed.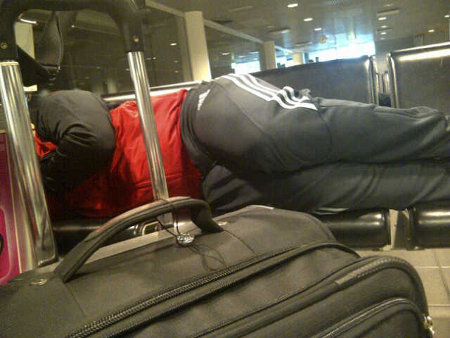 Opposition Leader Keith Rowley was one of the biggest naysayers when Prime Minister Kamla Persad-Bissessar swore Warner into Cabinet. Now, Rowley has helped Warner's mini-me collect the keys to Port of Spain; and he has given his party's purse to a man whose organisation could not even handle a tee-shirt sale for now deceased footballer Akeem Adams.
It is the recurring story of Trinidad and Tobago's politics: you buy milk at the grocery and go home to discover sour cream in the carton. And the blasted ombudsman will say you have to wait five years to return it.
Editor's Note: Click HERE to see a January 2014 interview with TTFA president Raymond Tim Kee on the debt to the 2006 World Cup players. Notice he does not mention the possibility of recovering millions in missing funds from past special advisor Jack Warner.