The Trinidad and Tobago Football Association (TTFA) today drew a line under its relationship with the controversial "I Support Akeem" venture, which was done in tandem with Native Spirit. And it was not good news for the clothing company.
"It is twice we have dealt with that company," said TTFA president Raymond Tim Kee, "the first time and the last… I really don't want to deal with them again."
On October 31, the TTFA revealed that only $25 from each $100 shirt would go to 22-year-old former two-time World Youth Cup player Akeem Adams, who is fighting for his life in Hungary after suffering a massive heart attack in late September. It meant that from $200,000 collected by Native Spirit for the sale of 2,000 shirts, only $50,000 went to Adams.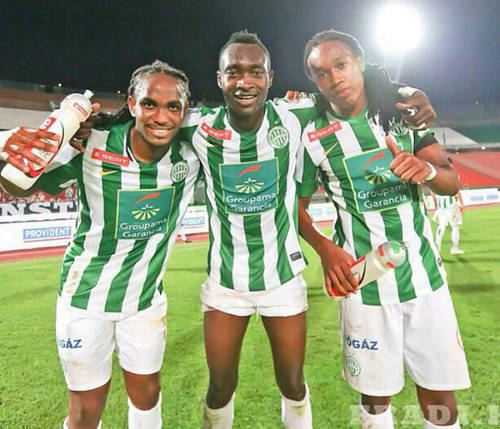 The news sparked outrage among well-wishers who bought tee-shirts after being told, by the TTFA, that all proceeds would go to the ailing player.
It took the local football body a week to apologise for misinforming the public and a further two days before the public was finally given something resembling a financial breakdown from the "I Support Akeem" venture.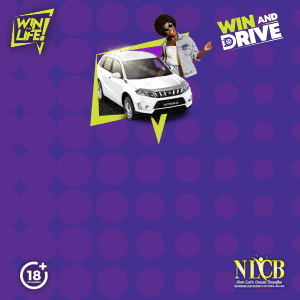 TTFA general secretary Sheldon Phillips claimed today that, according to Native Spirit, the jerseys themselves cost an average of $26 each with a further $12 for print, $2 for artwork and $13 for VAT, which adds up to a combined $53.
The remaining $22, allegedly claimed by Native Spirit as sales and distribution costs, was harder to verify.
Phillips explained that an average of $3 per shirt was added to the cost for three deliveries to Tobago as well as $7 for rental of chairs and table to sell shirts at the Hasely Crawford Stadium for Trinidad and Tobago's international friendly against New Zealand, $8 for overtime for staff and $5 for miscellaneous items such as signage boards and the rental of portable linx machines for use at the stadium.
It added up to a cost of $76 per shirt.
Chica Emery, a Wired868 forumite who turned up to give his view as a supporter of the venture, was far from impressed.
"Native Spirit got so much mileage from this," said Emery. "Can you imagine the cost if they had to pay for the advertising benefit? Well, what did they put?
"We put $100 (to Akeem Adams). What they put?"
Phillips offered an answer.

"Native Spirit's contribution was their time and effort," said Phillips.
The general secretary's response did not seem to take into account the fact that Native Spirit had effectively billed Adams for that time and effort and certainly did not donate either for free.
Wired868 enquired about the $22 per shirt that Native Spirit claimed as sales and distribution costs.
How could there be an average cost for things like delivery to Tobago and use of portable linx machines when that only affected a few hundred shirts at best? Would there not be more transparency if Native Spirit specified what those costs were and deducted them from the $94,000 that remained after the stated average expenses for the tee-shirt production?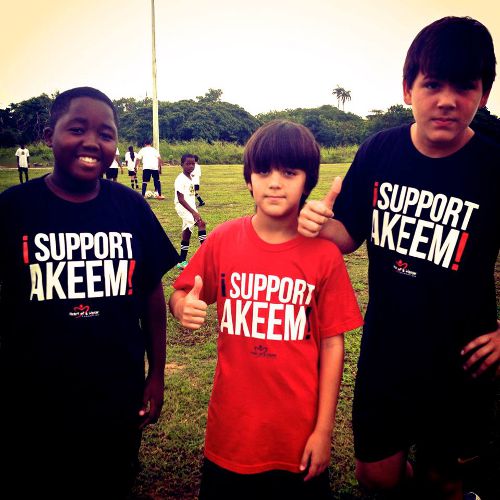 Phillips said Native Spirit had those figures and only the company could respond to that.
While Phillips was happy to offer Native Spirit the benefit of the doubt wherever possible, Tim Kee was blunt in his condemnation of the company and even his general secretary's management of this venture.
"It was a mistake; it wasn't thought out well," said Tim Kee, about the joint venture. "All I can say is I am sorry about it…
"My comments were not complimentary to the auditor of (Native Spirit)."
Tim Kee described the "I Support Akeem" initiative as part of Phillips' "learning curve."
The TTFA general secretary, who is hired by the president after consultation with the executive board, is responsible for the daily operations of the football body while the president is not a full-time or paid employee.
Tim Kee said he would involve himself in the future work of the TTFA's marketing and sales teams although he stressed that he would not attempt to micro-manage the staff.
Could his dual position as Port of Spain mayor and football president affect his ability to handle either role effectively?
Tim Kee pointed out that neither post was a full-time one and claimed both corporations were set up to operate with little day-to-day involvement from its leader. He brushed aside any suggestion that he was incapable of doing both jobs.
"Have you been a football president?" Tim Kee asked rhetorically. "Have you been a mayor? So how do you know?"
It is unlikely to be the end of that debate, though.
Tim Kee reiterated a promise made earlier by Phillips, which was that the TTFA would apply to have VAT waived for the "I Support Akeem" tee-shirts and, if successful, send the full figure to Adams.
It could mean an extra $26,000 to aid Adams.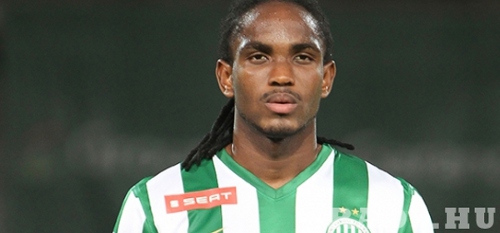 Otherwise, the TTFA washed its hands of Native Spirit.
Native Spirit managing director Bruce Kaufman has so far refused to give financial details of the venture to the public. If he holds to that position, it might be some time before his company extricates itself from the scandal of the "I Support Akeem" venture.
Editor's Note: Wired868 reader, Tenacious Cornelis, offered a critique of Native Spirit's figures on our Facebook page.
(Tenacious Cornelis)
Okay, now here's why we can unravel that crappy accounting:
$26 for tee-shirt, $2 per tee-shirt for artwork, $12 per tee-shirt for printing and $13 per tee-shirt for VAT.
I wouldn't even begin to laugh over the $2 per tee-shirt for artwork ($4,000 for that?).
I will just dissemble the obvious; VAT is only 15%.
So, 15% of (26+2+12) is 15% of $40$ which is $6 NOT 13$.
So, sorry, that BS (Business Solution) doesn't fly.
Okay, let's go into the other ridiculous accounting.
Adding $3 to the cost of each tee-shirt to cater for cost of shipping 3 deliveries of tee-shirts to Tobago?
(So given 2000 x 3 = $6,000 was cost of 3 deliveries to Tobago. What happened are consumers paying hotel cost as well?)
Adding $7 to EACH tee-shirt for rental of chairs and tables to sell shirts at the Hasely Crawford Stadium for Trinidad and Tobago's international friendly against New Zealand means 2000 x 7 = $14,000 to rent tables and chairs for one day? I wasn't there so pray do tell what sort of chairs.
Adding $8 to each tee-shirt for overtime for staff means 2000 x 8 = $16,000 in overtime. Wow Native Spirit staff was well paid for that overtime on that day.
Adding $5 to each tee-shirt for miscellaneous items such as signage boards and the rental of portable linx machines for use at the stadium means 2000 x 5 = $10,000 in signage and rental.
Assuming the above outrageous charges are correct does it mean that all further tee-shirts sold will have $74 contributed or is Native Spirit still recovering all these additional charges?